Bank branches near tourist areas in Vienna
Vienna Travel Guide

/

May 04, 2017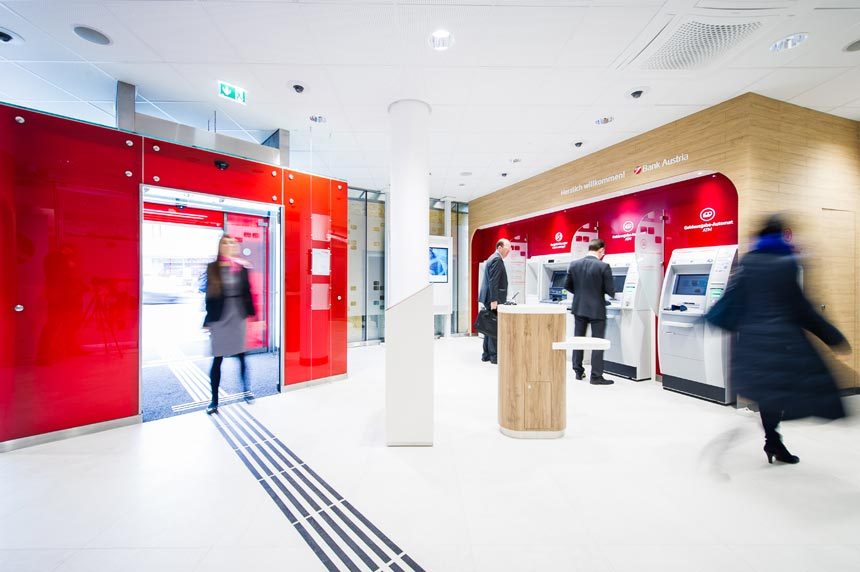 Image credit: Bank Austria
Banks are also good options to exchange currency in Vienna. They sometimes offer better rates than currency exchange shops.
Transaction time might take longer and banking hours are also limited as most branches are closed on weekends and are only open until 05:00PM on weekdays.
Remember to bring your passport or valid ID to make a successful transaction at bank.
Recommended bank branches in the vicinity of St. Stephen's Cathedral
1) UniCredit Bank Austria @ Stephansplatz
Located at the South side of St. Stephen's Cathedral
Address: Stephansplatz 2, 1010 Vienna, Austria
Phone: +43 50 5053 2120
Opening hours: Monday to Friday 09:00 – 18:00
2) Deutsche Bank @ Stephansplatz
Located across St. Stephen's Cathedral, near Stephansplatz subway station
Address: Stock-Im-Eisen-Platz 3, 1010 Vienna, Austria
Phone: +43 1 518660
Opening hours: Monday to Thursday 09:00 – 18:00; Friday 09:00 – 16:00
Recommended bank branches in the vicinity of Prater Park
1) Sparda Bank near Prater
This branch is less than 5 minutes on foot from Praterstern subway station
Address: Praterstern 3, 1020 Vienna, Austria
Phone: +43 1 21220300
Opening hours: Mon to Thu 08:00 – 12:00 & 14:00 – 16:00, Fri 08:00 – 13:30
2) UniCredit Bank Austria near Prater
Located at the northeastern side of Venediger-Au-Park
Address: Lassallestrasse 5, 1020 Vienna, Austria
Phone: +43 50 5055 3139
Opening hours: Mon to Wed & Friday 08:00 – 15:00; Thu 08:00 – 17:30
Recommended bank branches in the vicinity of Schonbrunn Palace
1) Erste Bank near Schonbrunn Palace
Located across Hietzing subway station
Address: Hietzinger Hauptstraße 4, 1130 Vienna, Austria
Phone: +43 50 1002 0111
Opening hours: Monday to Friday 09:00 – 18:00
2) Bawag Bank near Schonbrunn Palace
Located across Austria Trend Park Hotel Schönbrunn.
Address: Hietzinger Hauptstraße 1a, 1130 Vienna, Austria
Phone: +43 59 9056 01400
Opening hours: Monday to Friday 08:00 – 18:00; Saturday 09:00 – 12:00
Money Changers and Banks with Best Exchange Rates in Vienna