Bank branches near tourist areas in Phnom Penh
Phnom Penh Travel Guide

/

August 01, 2017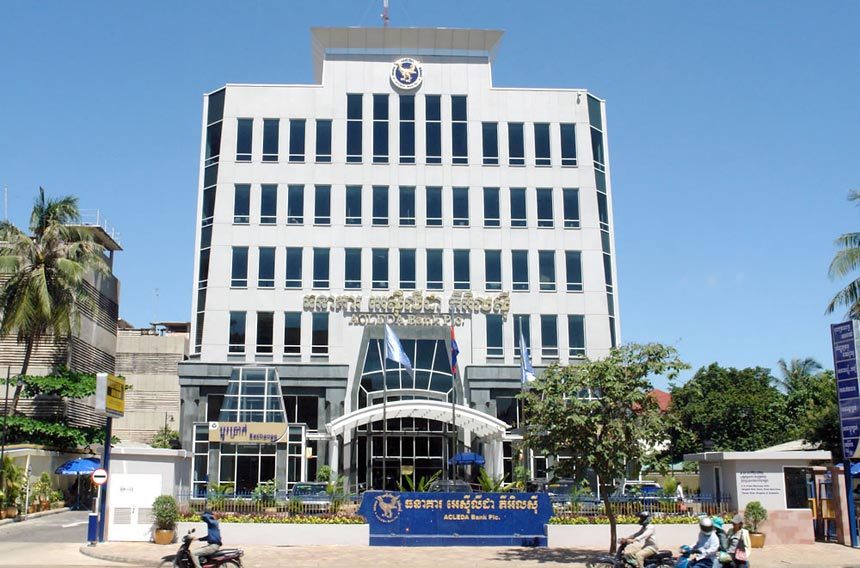 Image credit: ACLEDA Bank
Banks are another option to exchange money in Phnom Penh, however their rates are always lower than the rates from forex shops.
If you are staying in Phnom Penh for more than a month or two, it is advisable to open a bank account with a local bank branch to save up on bank fees.
You can find bank branches along major thoroughfares and near tourist places around the city. Most of the bank head offices are located along Preah Ang Duong and Preah Monivong, within walking distance from the Central Market and Democracy Park.
RECOMMENDED BANK BRANCHES
1) ANZ Royal @ Sisowath Quay
This branch is located near Paragon Central Hotel
Address: 265, Sisowath Quay, Sangkat Chey Chumneas, Khan Daun Penh Phnom Penh 12203 Cambodia
Phone: +855 023 999 000
Opening hours: Monday to Friday 08:30 – 16:00
2) ACLEDA Bank near Olympic Stadium
This branch is situated across City Mall
Address: #29, Street 217, Sangkat Veal Vong, Khan 7 Makara, Phnom Penh, Cambodia
Phone: +855 023 997 169
Opening hours: Monday to Friday 07:30 – 16:00, Saturday 07:30 – 11:30
3) Canadia Bank head office @ Canadia Bank Tower, Preah Monivong
Canadia Bank Tower is a landmark located at the corner of Preah Monivong and Preah Ang Duong
Address: 315, Ang Doung St. Corner Monivong Blvd, Phnom Penh, Cambodia
Phone: +855 23 868 222
Opening hours: Monday to Friday 08:00 – 15:30, Saturday 08:00 – 11:30
4) Cambodian Public Bank near Central Market
It is located across Canadia Bank Tower, which is 4 minutes on foot from Central Market
Address: 23, Kramuon Sar Avenue-Street No. 114, Sangkat Phsar Thmey 2, Khan Daun Penh, Phnom Penh, Cambodia
Phone: +855 23 222 880
Opening hours: Monday to Friday 08:00 – 16:00, Saturday 08:00 – 11:30
5) BIDC @ Preah Monivong
This branch is situated across Wat Koh Pagoda
Address: #370 Preah Monivong Blvd, Boeung Keng Kang I, Khan Chamkarmon, Phnom Penh, Cambodia
Phone: +855 23 210 044
Opening hours: Monday to Friday 07:30 – 16:00
Best Places to Exchange Money in Phnom Penh