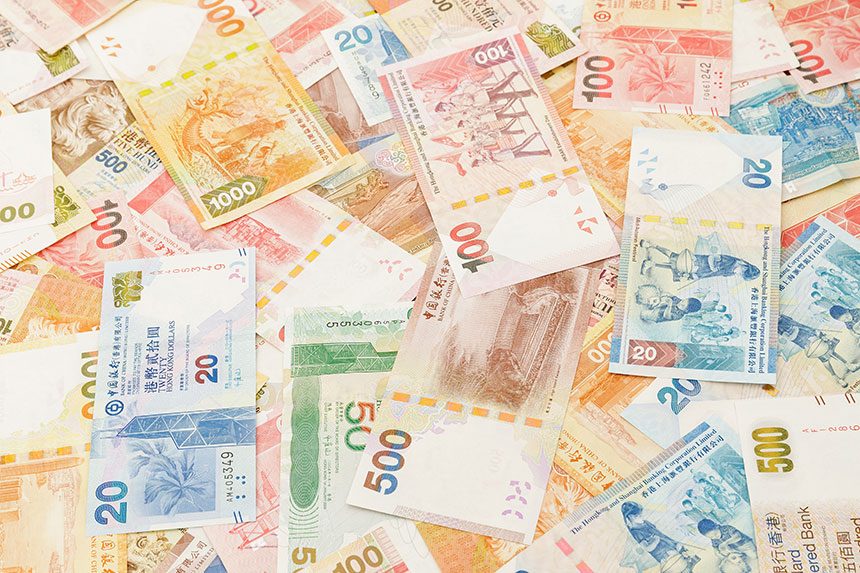 Image credit: leungchopan
Currency exchanging is not the matter in Hong Kong.
From the moment you land at the airport, you can already find money changers at the terminals, though with lower rates than in the city.
Some travelers prefer to use the ATM to withdraw local currency. Others exchange money through banks and hotels.
However, if you want to have more Hong Kong dollars, you should head yourself to the city's popular tourist areas or commercial districts. There are a large number of money changers clustered around these hubs, providing people with the most competitive rates.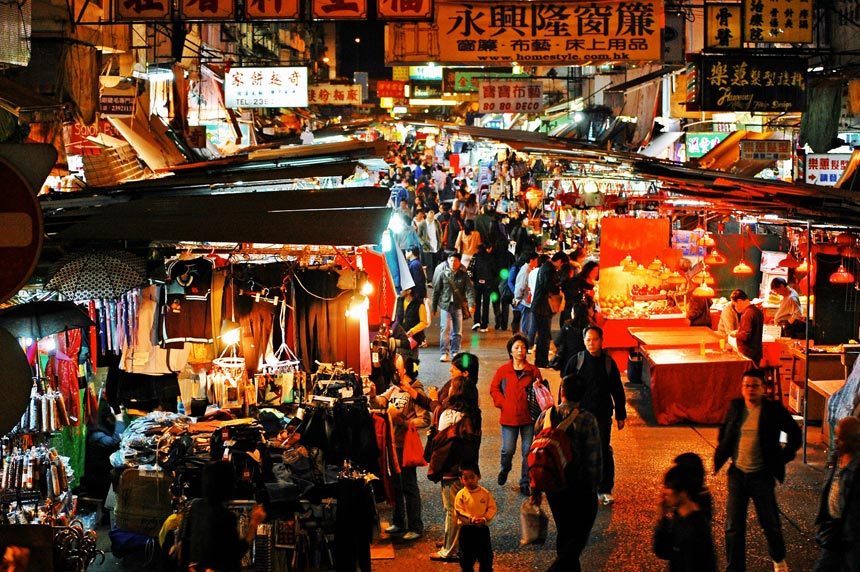 To many Asian ladies, a mention of Hong Kong fashion makes their eyes twinkle. For centuries, Hong Kong has been a fashion icon. The city lives up to its reputation even now.
On offer are the latest designs of local and international brands. The variety is huge. The fashion malls are countless. And most importantly, prices are varied.
Budget-conscious travelers can find good deals at street markets, wholesale malls, and factory outlets. Anything that Hong Kong is famous for, such as fashion clothes, accessories, and antiques, is covered at these wallet-friendly shopping places.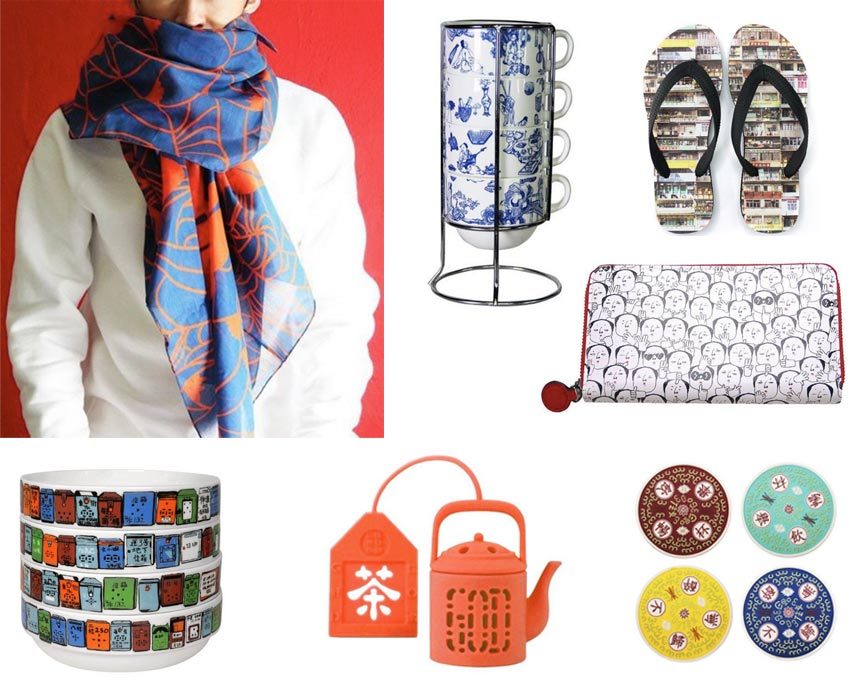 Image credit: G.O.D.
Souvenirs are the best way to tell your loved ones that they were in your thoughts while you were away. You may have been too busy filling your tummy with exquisite local fare but they don't have to know that. Spare your friends and family the trouble of giving fake smiles and forced thanks with this guide to 10 Hong Kong souvenirs that are way better than a fridge magnet.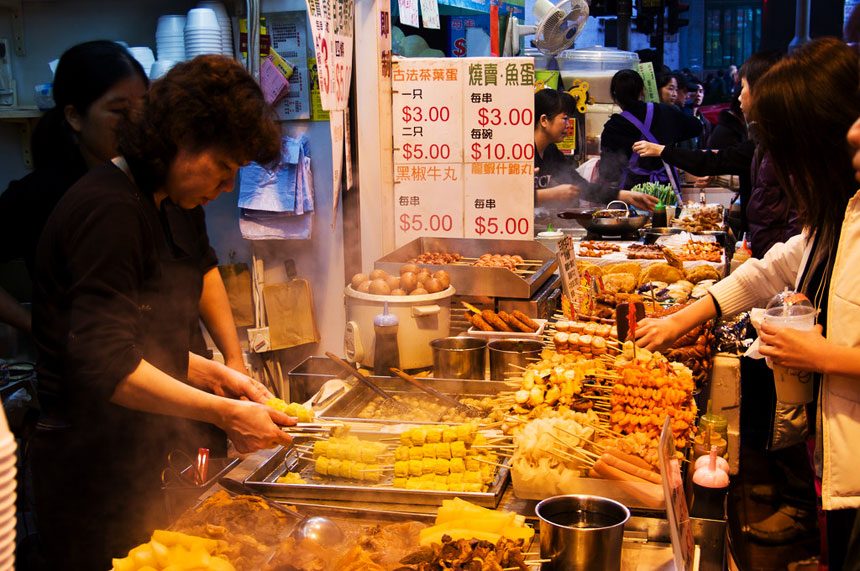 Image credit: Malcolm Surgenor/Flickr
Gourmet Paradise. World's Fair of Food. Culinary Capital of Asia. These are just some of the many reputable labels Hong Kong has under its belt in terms of food. HK takes great pride in their cuisine which is well-known and well-loved all over the world.
Whether you want to spend lavishly or be frugal on your food trips, this culinary mecca will never run out of choices to offer tourists and locals alike. It is just incredibly abundant in upscale restaurants, casual eateries and humble street stalls to give everyone a dining experience worth treasuring.
As locals say, "When in Hong Kong, eat as the Hong Kongers do." And there is just no better way of doing that than by sampling their years-old, classic, and absolutely appetizing street fare. With cheap stalls teeming the bustling streets of Hong Kong, your HK$50 ($6.44) would go a very long way.
To know which among the street food you should not fail to get, we've come up with a list of the 10 glorious street snacks in HK. Some of them may strike you as weird-looking, odd-smelling and strange-tasting, but each item is certainly worth a try.
Here is your guide to the 10 best street food in Hong Kong.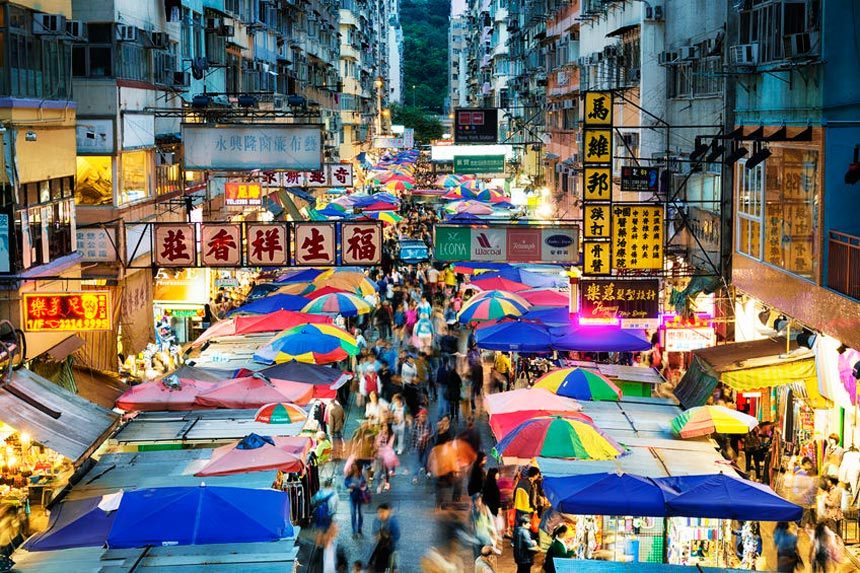 Image credit: fazon
Street markets are an important and long history part of Hong Kong shopping culture. Locals love to shops at street markets because these places have great bargains on almost anything from fashion clothes, bags, shoes and accessories to other daily life products. More of the reasons are the yummy street food and lively vibe that street markets never fail to offer.
To visitors, Hong Kong street markets are an ideal places to watch local life, to taste local food, and to shop like a local.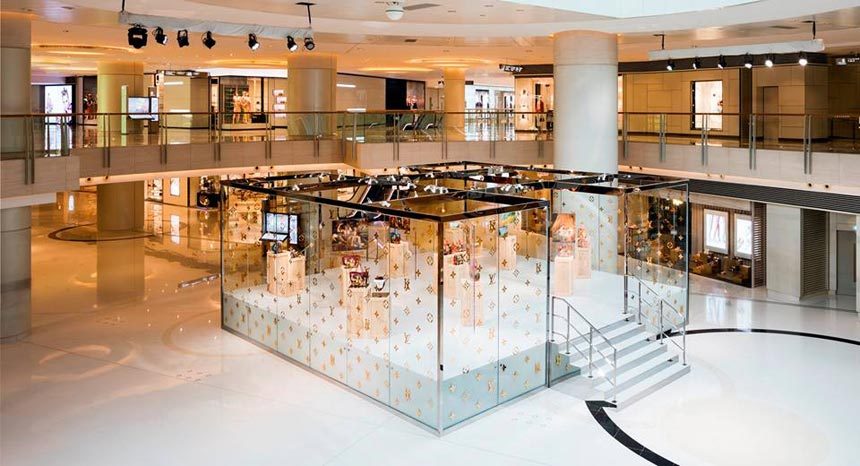 Image credit: Elements Mall
When it comes to shopping, Hong Kong has something for everyone – from cheap bargains for budget shoppers to luxury goods for the well-heeled. Click here if you are hunting for the cheap buys. Continue reading this post if shopping for mid-range or high-end fashion and accessories at Hong Kong most luxurious malls are what is in your mind.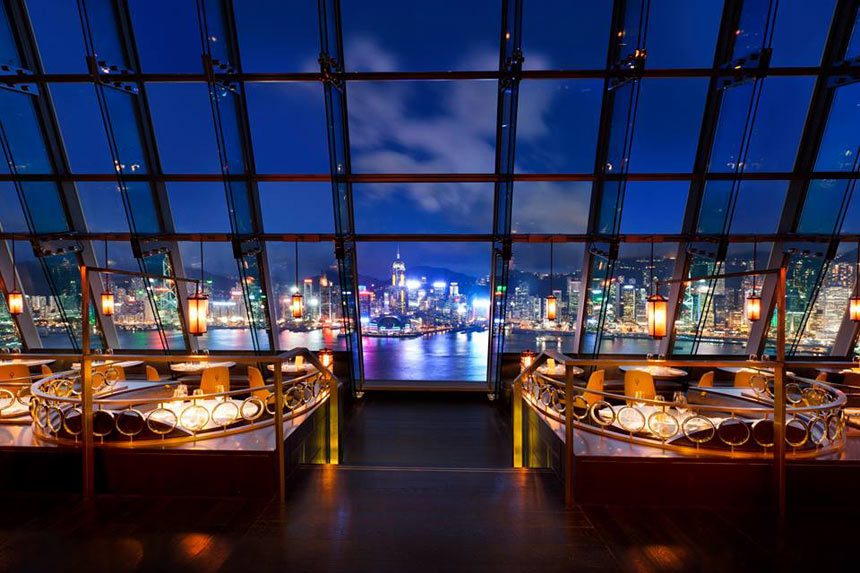 Image credit: Aqua Spirit
Whether it is the gorgeously decorated lounges overlooking the panoramic views of the city, or the thirst-quenching cocktails and tasty bites, Hong Kong's rooftop bars will surely impress you. Read on below to unravel some of the finest rooftop locations that Hong Kong has to offer. Relish the vibrant nightlife scene, and relax with the laid-back atmosphere in some of the coolest spots in Hong Kong!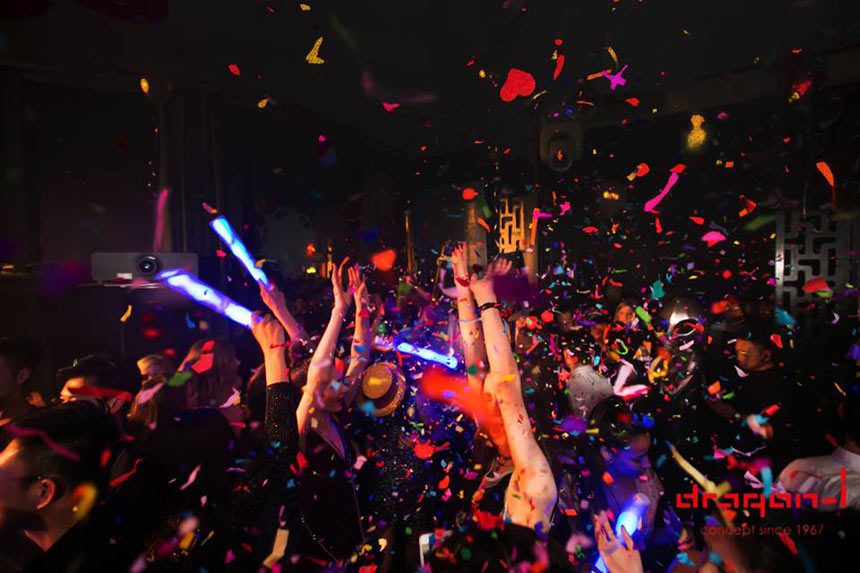 Image credit: Dragon-i
Hong Kong has consistently been nominated as one of the top party nightlife destinations across the globe. With a party population so diverse, Asia's World City has a wealth of offerings to even the most discriminating partygoer.
Kickass cocktails, vibrant dance floors, and unstoppable DJs, here are 10 nightclubs in Hong Kong with the best dance floors and DJs: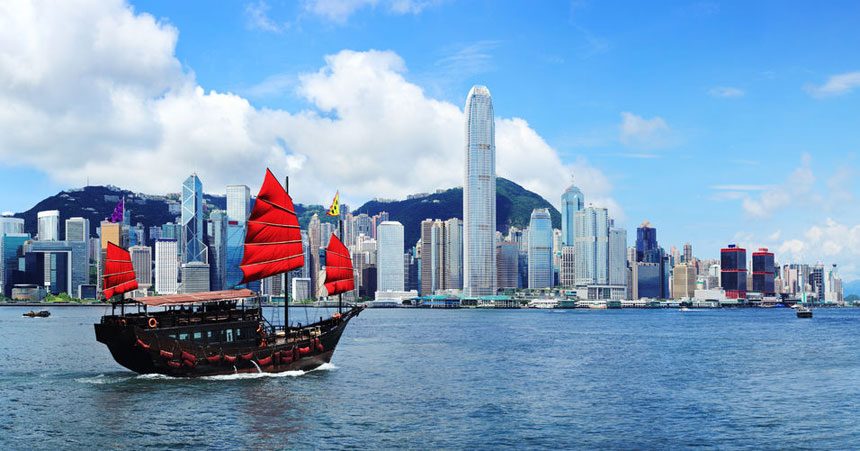 Image credit: estherpoon
Hong Kong is the kind of travel destination that makes people forget their way home. It hypnotizes travelers with its amazing cuisine and shopping options.
Besides culinary delights and good bargains, Hong Kong is also well loved for many other things. Its historic shrines and temples has won our hearts through giving us useful lessons about Hong Kong's heritage and culture. Families love to enjoy bonding time in a joyful way at the city's world-class theme parks. At night, Hong Kong dazzles under the stars while partyphiles have good time at lively night spots.
Indeed, Hong Kong's attractions are as diverse as the people who come and stay in this city.
Check out our list of top 10 things to do in Hong Kong to make the most of your journey.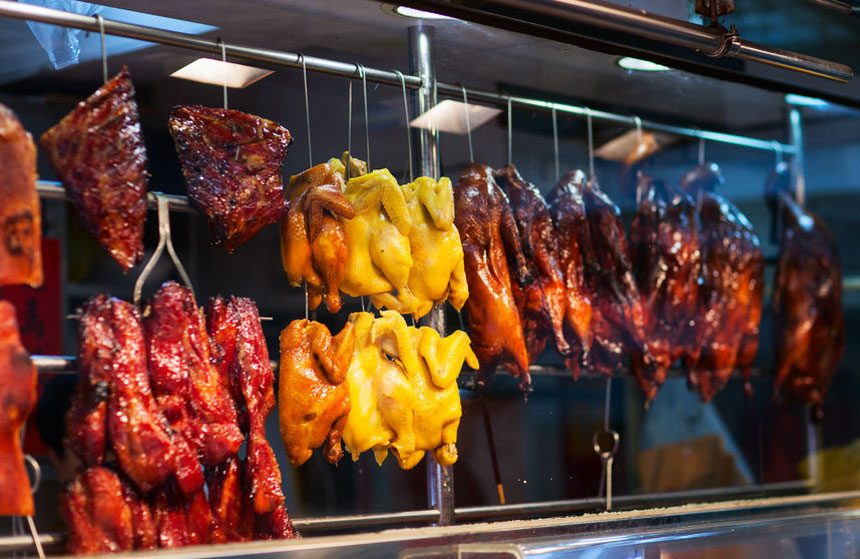 Image credit: shalamov/123rf
When you think about food in Hong Kong, the mind, for sure, conjures images of noodles, dumplings and seafood. While those thoughts are enough to make anyone salivate, there's more to Hong Kong cuisine than just those three mains.
What makes this tropical paradise an excellent heaven for foodies is the wealth of choices that fits a wide range of budget. It is known as the Gourmet Paradise and the World's Fair of Food after all.
You get delectable street food for an average of HK$10 ($1.29). Casual restaurants are found in every corner of the city, too. And if you're into the fancy lifestyle, the choices of fine dining restaurants will surely give you a thrill. Dining in Hong Kong gives you the best of both Eastern and Western cuisines.
To make it less hard for you to choose among the wide range of choices they have, we've rounded up the 10 best things to eat in Hong Kong and the best places to get them.
Enjoy this guide and know why people in Hong Kong are said to be the best-fed people on earth.