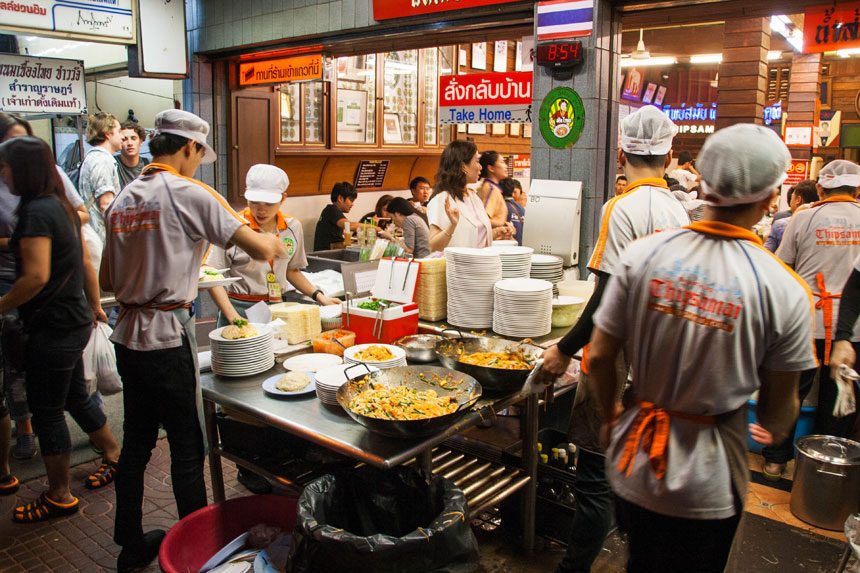 Image credit: Christopher Rose/Flickr
Every seasoned traveler has this question when visiting a foreign place, "Where can I eat like a local?" This is the kind of question that makes a Bangkok local's eyes twinkle with excitement simply because of the wealth of choices in the city. In this Southeast Asian city, it is easy to eat like a local, and to sample the best Thai dishes at affordable prices.
One indication that you're in a good local restaurant in Bangkok is that the meals aren't dumbed down to suit foreign tongues. Want authentic tom yum, khao phat nam prik narok, and green curry? Expect fire! These three dishes are some of Thailand's spiciest dishes, and the only way to enjoy them authentic is when they're "Thai spicy".
If you're not a big fan of heat, it's still very possible to take delight in non-spicy, authentic Thai food such as their fresh seafood dishes and delectable desserts.
Here's your guide to the best local restaurants in Bangkok to help you on your next trip.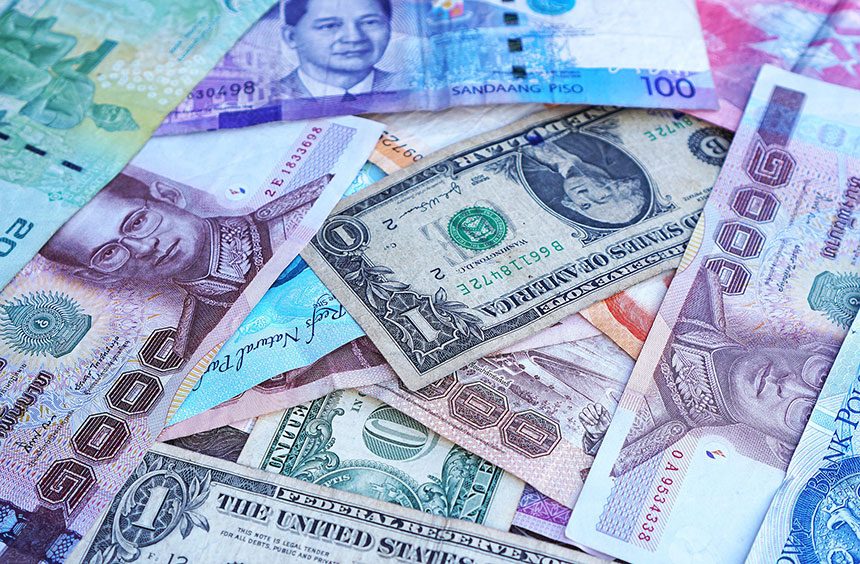 Let talk a bit about Bangkok's money exchange scene before pointing out places with the best rates.
In Bangkok, one can easily find a money exchange booth at any street corner across the city. This suggests that there are a large number of this kind of service in Bangkok. The suggestion is confirmed if you ask a local-savvy local.
Bangkok money exchange services are available in forms of large currency exchange centers and small money changer kiosks. The good news is that they are all licensed.
Foreign exchange service providers in Bangkok are categorized into 3 groups: money exchange booths operated by banks, currency exchange chains, and independent money changers.
Rates vary between different providers, and also between different branches of the same chain. Among those kinds of service providers, currency exchange chains and independent money changers have the better rates.
There is one thing we know for sure: Converting currency in Bangkok will always get you more baht than in your country. Even if you engage a forex service at Bangkok Suvarnabhumi airport.
But we can always have the best among the best. With our money changer guide on hand, you will easily get to a reliable service that is close to your hotel or BTS and MRT stations.
Make sure that your passport is there with you whenever you show up at a money changer. It is legally required.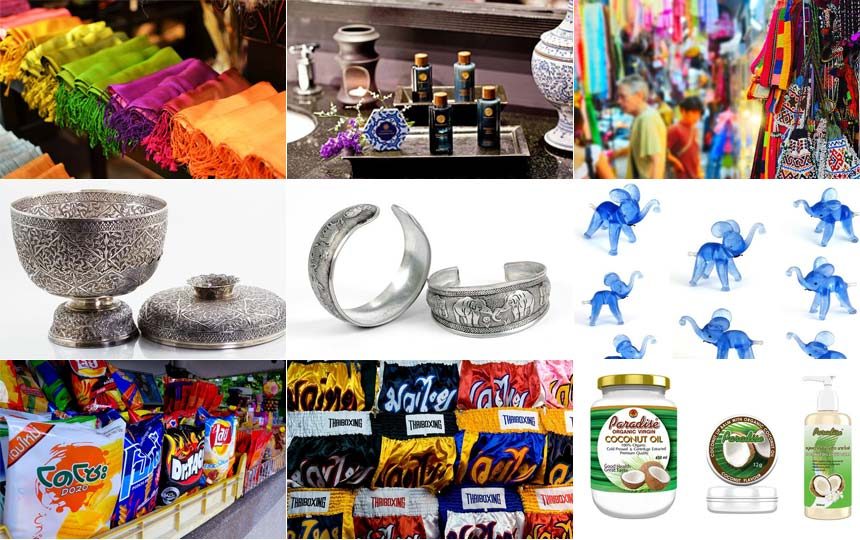 Your Bangkok trip is finally coming to an end and it is time to think of things to bring back home for your family and friends.
There is no shortage of souvenir items to buy in Bangkok, from delicious Thai snacks, unique silver jewelry, and rare antiques. Your head will surely spin when trying to decide on what to buy.
To help you with your dilemma, here is a rundown of 10 best souvenirs to buy in Bangkok. These items are uniquely Thai and will surely remind you of your wonderful time at Southeast Asia's "City of Angels".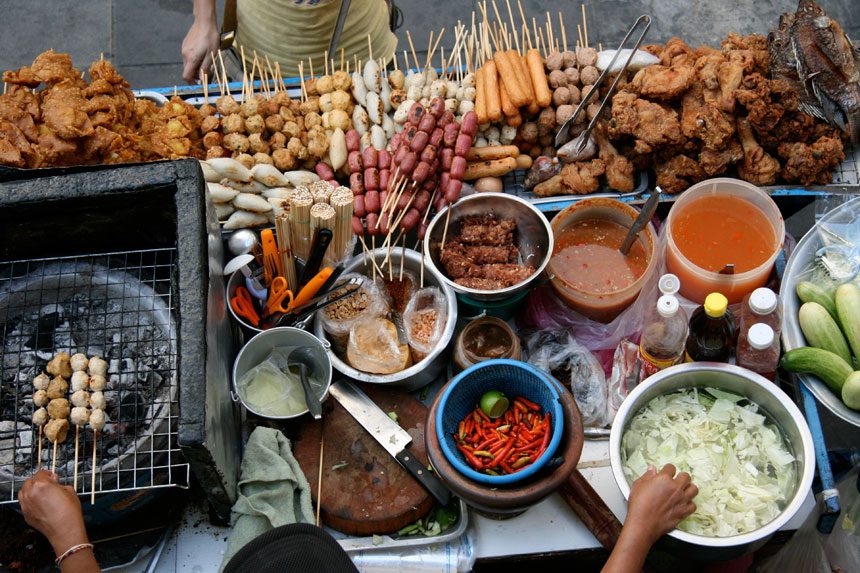 Image credit: J Aaron Farr
Every traveler says that the key to enjoy any destination's traditional cuisine is to eat like a local, to eat where locals eat, or even better, to get invited to a local's home and be served a home-cooked meal.
That tip rings especially true in Bangkok. It may be difficult to knock on a Thai family's door and join them for dinner. But do you know what the best thing you could do is? Go crazy on the endless choices of Bangkok street food.
What's great about exploring street food is that you get to sample traditional Thai food the exact way locals have been preparing it for the past centuries. The authenticity is kept intact because the recipes are not tamed down to suit a tourist's uninitiated taste buds.
Street food is an important part of Bangkok's rich culinary heritage, and because it is cooked on the spot, witnessing its preparation is akin to taking a history lesson in the most delicious and affordable way possible. It also lets you interact with the locals so you are afforded a more enriching experience.
If you're planning a trip to Bangkok, make sure that your itinerary includes a street food exploration. This would be easy to squeeze in while you're out shopping, looking at majestic temples, or enjoying the crazy nightlife because street food stalls can be found at practically every corner in Bangkok.
Here's your guide to the best street food in Bangkok and where you can get them at remarkably affordable prices.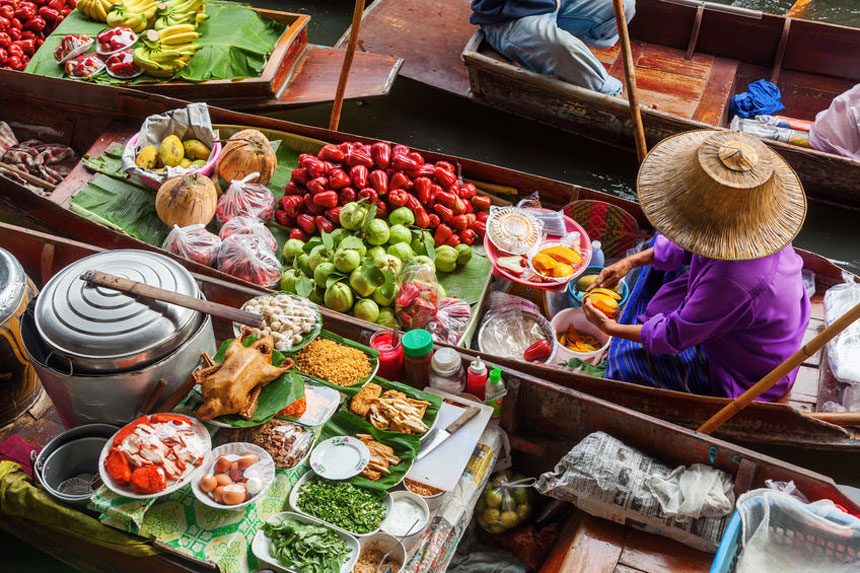 Image credit: madrabothair
A trip to Bangkok is not complete without a visit to one of the famous floating markets.
Immerse yourself in a whole new shopping experience, and taste some of the best local food around! Take a beautifully decorated long-tail boat down the winding waterways to the market. Once you hop off, you'll find yourself surrounded by market stalls, selling everything from souvenirs to locally harvested tropical fruit.
Not sure which one to visit? We've listed the top 5 picks for you, to guide you into the adventure of a lifetime.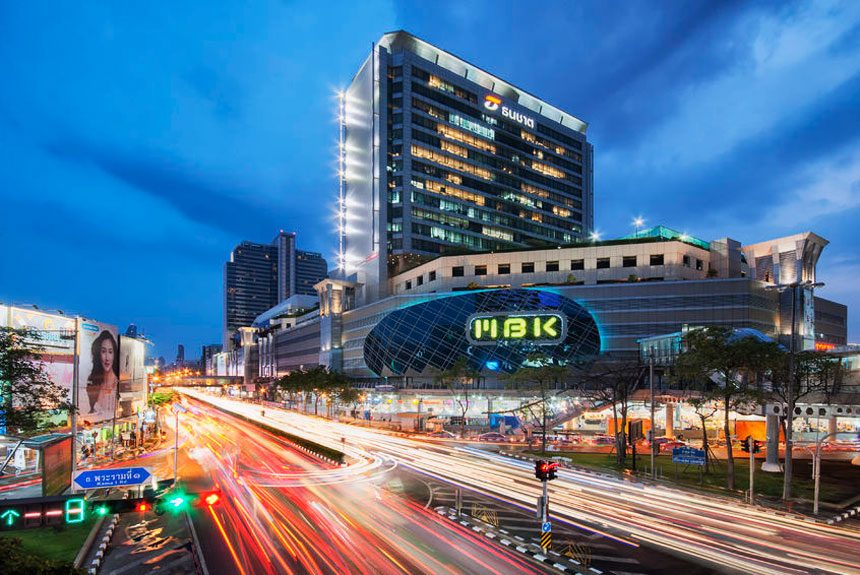 Image credit: tapanuth
Things to buy in Bangkok are countless in variety and endless in quantity. It is possible for any of us to get an item that captures our hearts as Bangkok is a sophisticated businessman. The city offers many wallet-friendly shopping hubs with character for us to find our right place.
Cheap shopping in Bangkok could be experienced in both shopping malls and markets. Each of these places surprises shoppers with the amazingly large number of stores, ranging from 500 to 8000.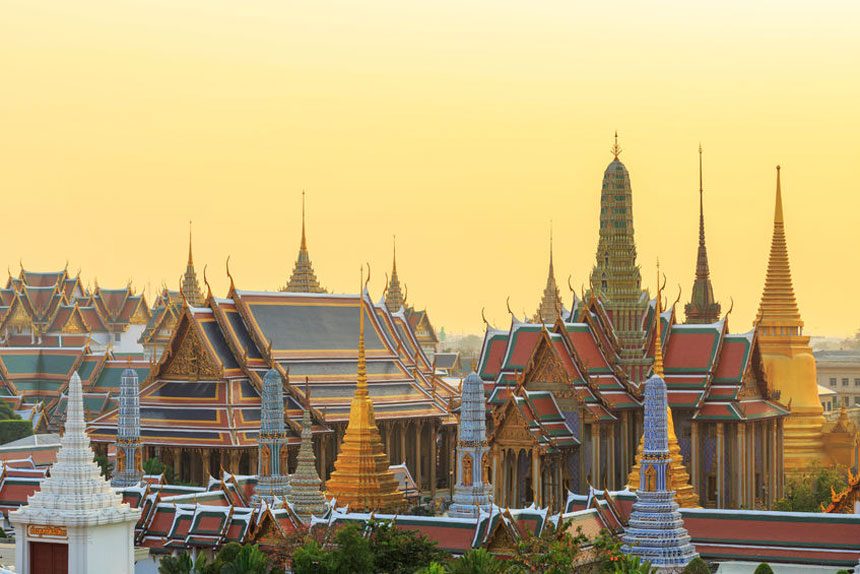 Image credit: psstockfoto
Bangkok's reputation as a noisy, traffic-plagued, sleazy capital might be a turn off to most visitors. However, a closer look at this charming city can quickly change your mind and bring it closer to your heart, like it did to many who have come to love Bangkok.
Being a city that blends the old and new, Bangkok offers a wide range of activities from the historical to the naughty.
There is no lack of good things to do in Bangkok. There are literally hundreds of activities to choose from and it is not easy to settle with just ten.
You can take as many as you can, but don't miss out on these 10 best things to do in Bangkok, which offer the best value for the best experience in the Thailand capital.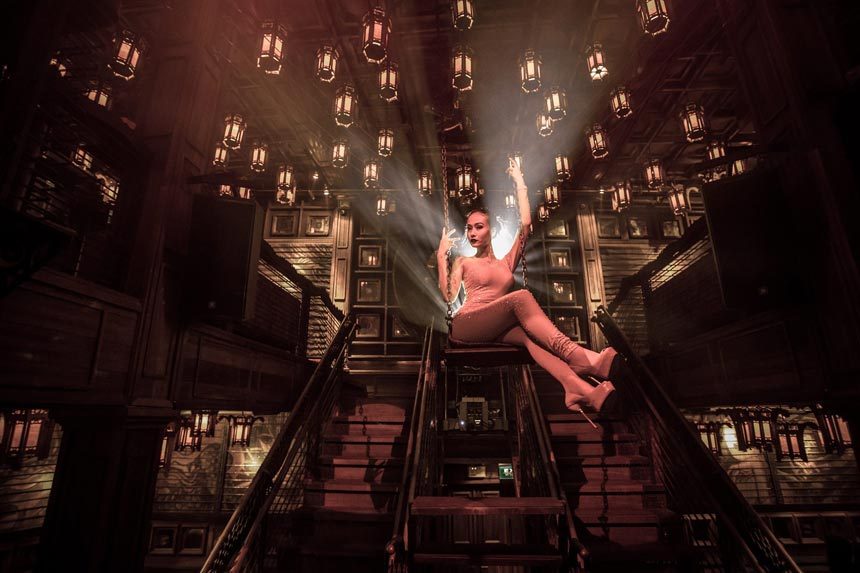 Image credit: Sing Sing Theatre
One simply does not go to Bangkok and not want to experience the epic nightlife for which the "Sin City of Asia" is known. While the city is notorious for cheap beer and seedy joints, it can offer unforgettable nightlife experiences for those looking for a good time without having to be confronted by bouncing balls and strange-looking reproductive parts.
It may be quite tempting to believe that nightlife is always about the same things any part of the globe -crazy music, crazy drinks, and crazy crowds, but it's not. Bangkok has great things to offer the varied creatures of the night, including the theatrical, the music buff, and the dance floor junkies.
Here's your guide to the 10 best Bangkok nightclubs to party all night long: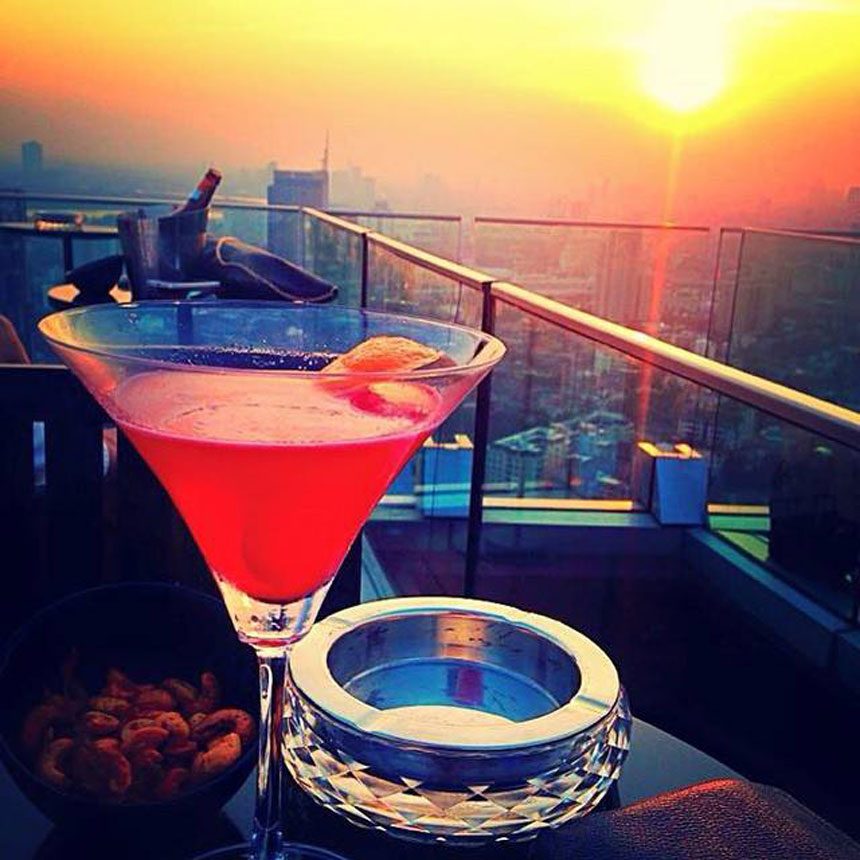 Image credit: Octave Rooftop Lounge & Bar
Discover a whole new view of Bangkok by visiting one of the 10 most popular rooftop bars. Sip on a fresh Thai mojito while you watch the orange sunset glow. Listen to the faint car-horns and bustling streets down below, and the mellow lounge music. Sit back, unwind and enjoy an evening of ultimate bliss. Savor the moment at one of these affordable luxuries!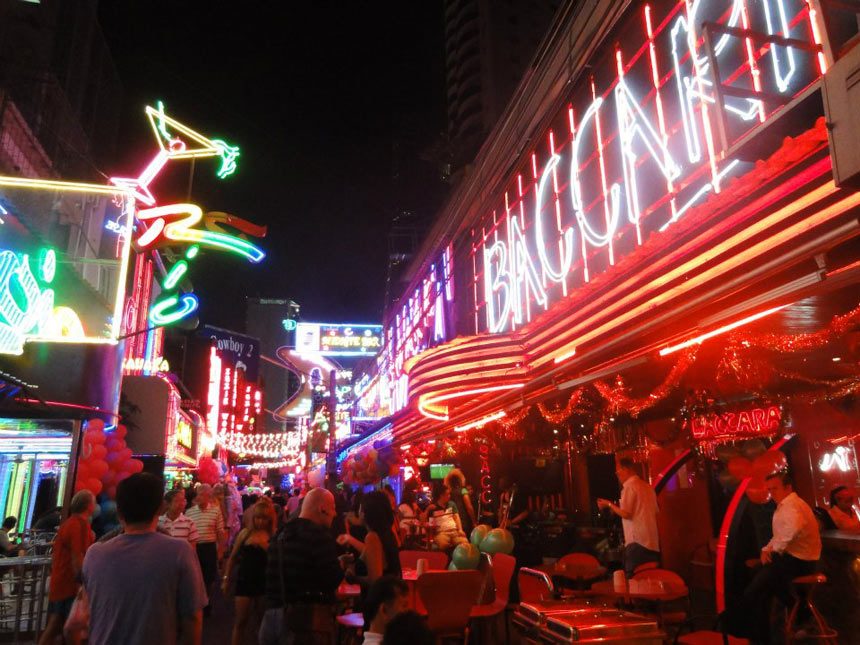 Image credit: Baccara
Bangkok is packed with tons of Go Go bars, filled with everything from bright and vibrant spots to dark and mysterious locations that are best avoided. The bars are scattered around 3 main 'red-light district areas' – Soi Cowboy, Nana Plaza and Patpong. As you enter inside, you can expect to witness dim lights, attractive girls dancing provocatively at every corner and buzzing music.
Generally, customers buy drinks for the go-go girls. If you are interested in a girl, make sure to inform the waitress to bring her over to you. If you want to take her out of the bar, you must pay a 'bar fine' that varies per venue (600 THB+). Most go-go bars do not accept credit cards, so always bring cash!
If your curious mind is begging for you to visit a go-go bar, read on below to discover the top 5 first-time friendly and popular go-go bars in Bangkok!