Czech Easter Eggs (hand-etched eggs)
Prague Travel Guide

/

June 06, 2018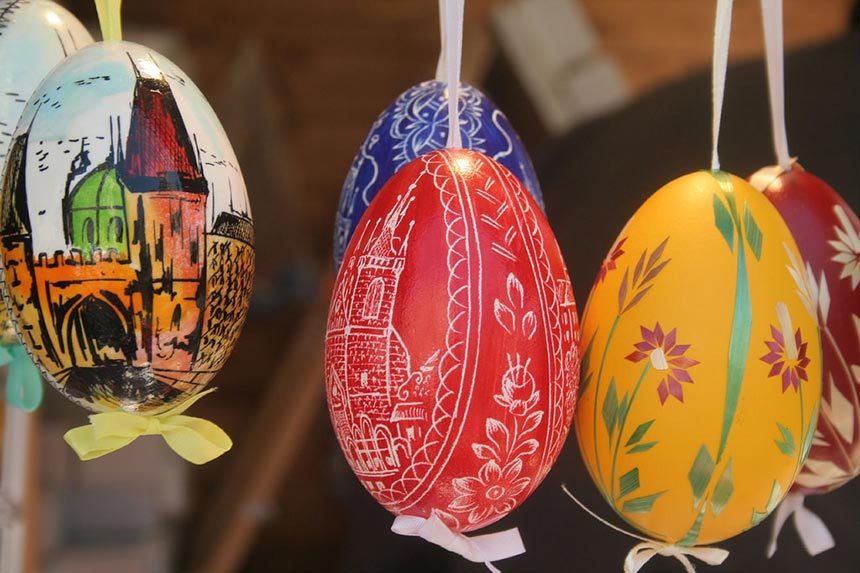 Image credit: Liz Jones
Dominating the Easter season are these stunning hand-painted eggs, which are excellent as an authentic souvenir for your loved ones back home. Traditionally, girls decorate these eggs to give them to boys on Easter Monday. They are so carefully decorated, with vibrant designs and colors. The most common designs usually include flowers, snowflakes or leaves. These colorful 'kraslice' fill up the street markets and souvenir shops – you can't miss them!
BEST GIFTS FOR: Décor for your mother-in-law, co-worker, or boss.
PRICES: 4$ per piece
PORTABLE LEVEL: Fragile, but can be transported in a box.
WHERE TO BUY: Souvenir shops and markets