French Chocolate
Paris Travel Guide

/

August 20, 2017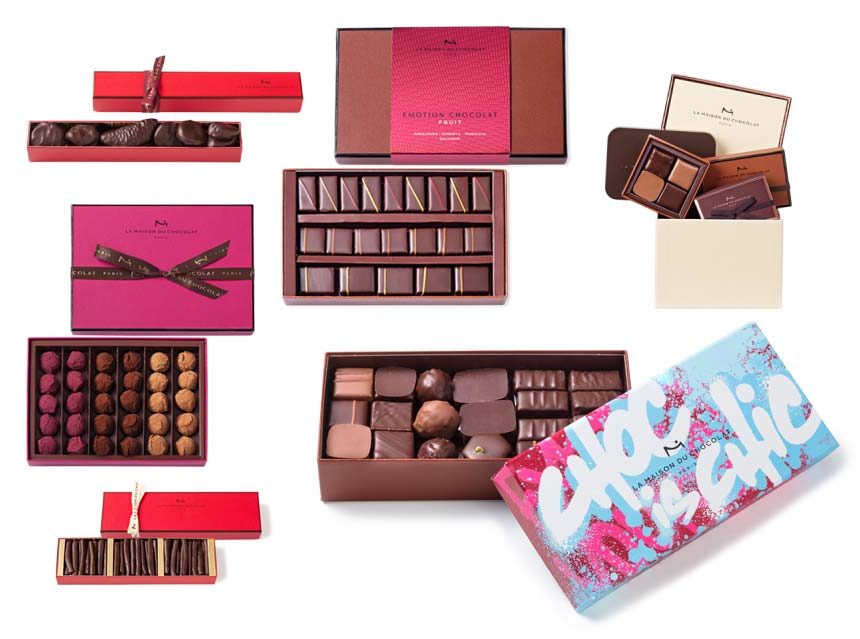 Image credit: La Maison du Chocolat
Satisfy your sweet-tooth and bring some home for the family! You cannot leave Paris without experiencing the mouthwatering artisan crafted chocolate.
Created by some of the country's most talented chocolatiers, Parisian chocolate stores offer a variety of delicious goods. Try the bonbon de chocolat, for a bite-size chocolate stuffed with ganache. Looking to take some home? Make your pick from the assortment of tablettes de chocolat, with a variety of flavors, sizes and cacao percentages.
Chocolate stores in Paris are very extravagant and chic, but might be a bit intimidating. Take your time, and enjoy the experience.
BEST GIFTS FOR: Your chocoholic best friend, a boss, co-worker, or anyone with a sweet-tooth!
PRICES: Prices vary depending on the chocolate store, type, and weight. You can find individual bonbons for around 1$ per piece. Chocolate bars usually range between 7-12$ for a 100g pack.
PORTABLE LEVEL: Very manageable
WHERE TO BUY: Henri Le Roux, Le Chocolat Alain Ducasse, Pralus, La Maison du Chocolat.