Supermarket Goods
Paris Travel Guide

/

August 20, 2017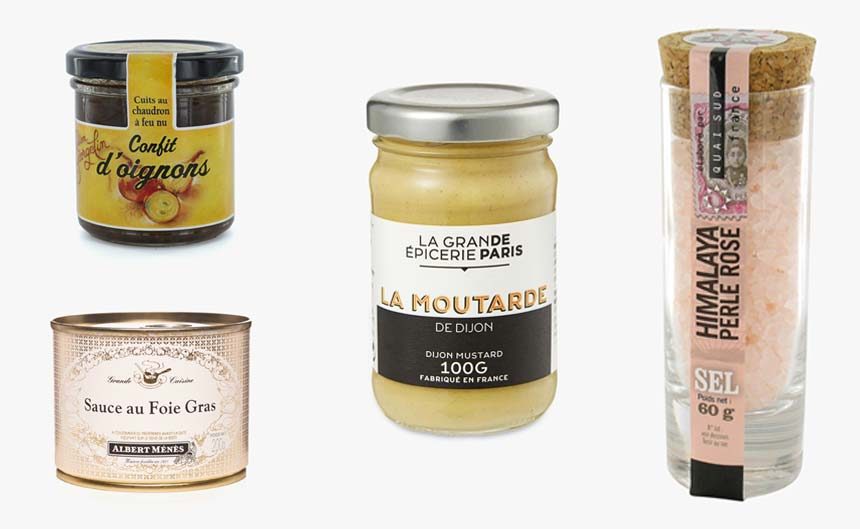 Image credit: La Grande Epicerie de Paris
Rather than going for the classic keychain, why not pick up something from the supermarket for your friends to taste the French culture! Shop for some delicious salted butter caramel sweets, flavorsome and original Dijon's mustard, canned foie gras, fleur de sel (harvested sea salt), herbs de provence and much more.
You can also find famous French soap, Le Savon de Marseille, for sale at many supermarkets. What's even better? Supermarket goods are very inexpensive, meaning that you can buy tons of presents without breaking the bank. Not only are they super cheap, they often come in adorable packaging, that can be used as décor after you are finished – just take a look at the beautiful tins of sardines.
BEST GIFTS FOR: Your foodie friend, mother, or anyone that enjoys trying new food.
PRICES: Dijon's mustard for 1.80$; Sauce with foie gras (200g) for 11.20$; Mayonnaise with truffle (80g) for 8$; herbs are from 3.20$ per pack (18 to 30g)
PORTABLE LEVEL: Very portable, depending on the item. Always check for liquid allowances/food customs and regulations.
WHERE TO BUY:
Market Paris Seine: 79 rue de Seine, Carrefour
La Grande Epicerie de Paris: 38 rue de Sevres
Ace Opera: 43 rue Saint-Augustin