Tea from Historic Parisian Tea Houses
Paris Travel Guide

/

August 20, 2017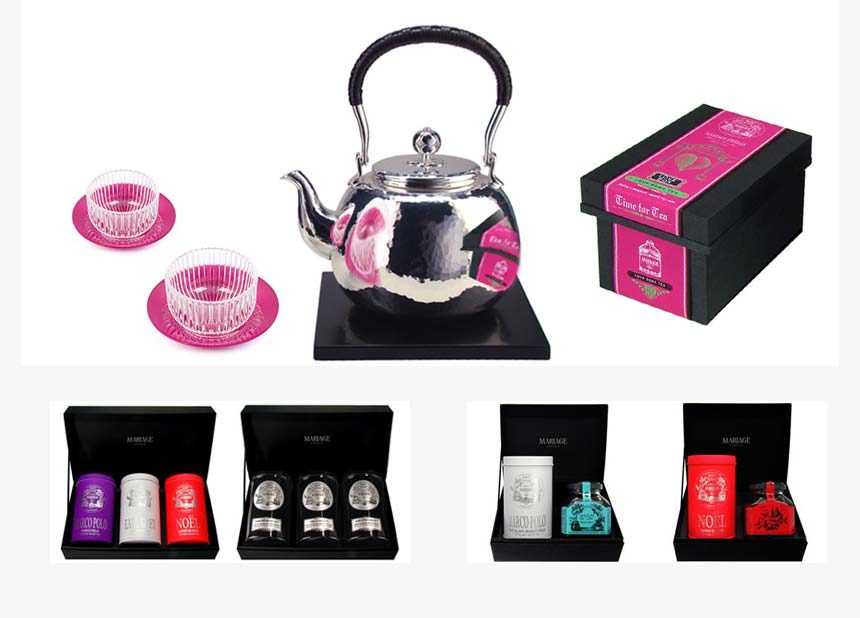 Image credit: Mariage Freres
Bringing back an artisanal tea caddy from the historic tea houses in Paris is a must for tea lovers.
The first tea house to drop by should be Mariage Freres (since 1854), which houses over 500 different tea varieties in iconic tin packaging. If you're struggling to make a choice, try out some of the teas in the adjoining tearoom before selecting your favorite brew.
Another elegant 'maison de the', Dammann Freres boasts a delicious selection of perfumed tea in a 17th century setting.
One more worth visiting is Angelina – a tea house that features divine hot brews.
BEST GIFTS FOR: Tea lovers, your co-workers, parents, neighbors.
PRICES:Dammann Freres black and green tea is from 12$ per 100g tin; a box of 24 sachets or cristal tea bags (Dammann Freres) has the average price of 13.50$
PORTABLE LEVEL: Very portable, easy to manage.
WHERE TO BUY:
Angelina: 226 rue de Rivoli, 75001
Mariage Freres: 260 rue du Faubourg Saint-Honore
Dammann Freres: 15 Place des Vosges.