New Town Plaza is one of the few shopping complexes in Hong Kong which combines 3 shopping malls to create an epic retail experience for shoppers. Spread over an area of astounding 2 million square feet, this giant complex houses over 350 specialty stores and is worthy of being called a true shopping paradise in Sha Tin.
Town Plaza has shops ranging from high-end to mid-range fashion. Along with a variety of regional and home-grown talent nestled in the complex, Town Plaza is a budget-friendly shopping and dining destination that suits everyone's taste – and wallet.
SHOPPING AT NEW TOWN PLAZA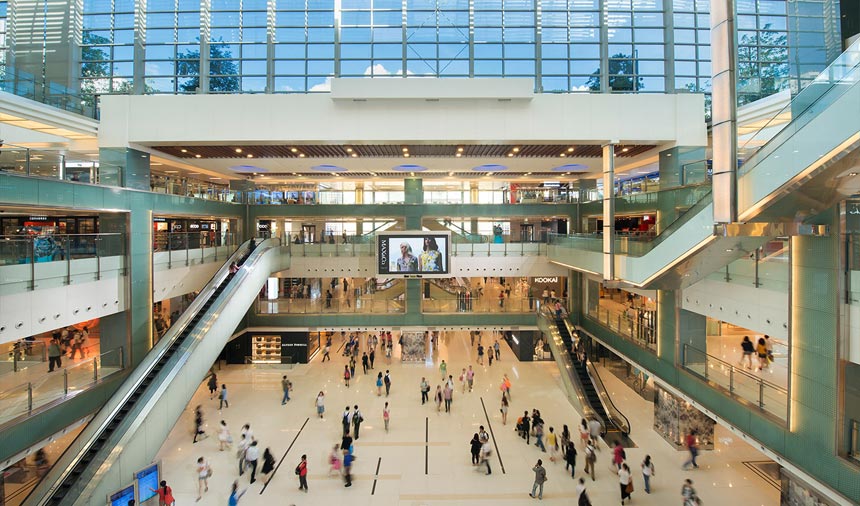 Image credit: New Town Plaza
A mall as big as New Town is not easy to explore and it might take you days to browse through all the offering of the shopping complex. Housed on nine levels of this expansive plaza are shops offering products from fashion, cosmetics and accessories to furniture, toys and electronics among a plethora of other goods and services.
Even though the mall has some of the biggest luxury brands including Armani and Burberry, there are plenty of latest fashion offerings for bargain hunters from high street brands like Zara, Esprit, Marks & Spencer as well as other less pricy regional brands.
The shopping complex is divided into two buildings namely phase I and phase III. While Phase I has more pricy brands, budget shoppers can always head over to Phase III to find cheaper high street and local brands. The shopping complex also has a Home Square where you can find IKEA's flagship store along with other furniture and home décor shops.
The shopping mall gets very busy on weekends as locals and tourists flood in to celebrate the end of the week with much needed retail therapy; if you're looking for a quieter shopping experience, we suggest you visit the mall during weekdays to avoid huge crowds.
DINING AT NEW TOWN PLAZA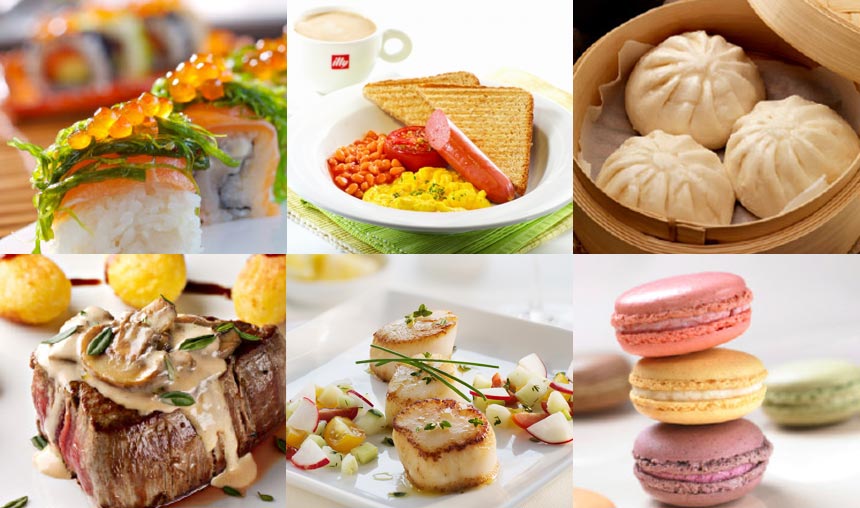 Image credit: New Town Plaza
The dining options in New Town Plaza are as diverse as the retail options; both Phase I and III have plenty of cafés, bars, restaurants and food stalls where shoppers can replenish their energy reserves after a long shopping expedition.
Located in South Wing of Phase I are plenty of modern eateries serving authentic Korean, Japanese, Chinese, Vietnamese and Western cuisines – if you arrive at the mall during the busy hours, you might find yourself waiting in long queues to get inside a restaurant.
Restaurants like Hip Sushi located on level 1 (Phase 1) fly in their ingredients from Japan to give the customers a taste of authentic Japanese cuisine.
There are a few modern restaurants serving non-Asian food for those who are looking for something different. If you're craving Italian then Shakey's Pizza, the famous Sacramento-based pizzeria, is serving up freshly made pizzas and pastas; their portions are so massive that you might want to bring a few friends to share the meals.
ENTERTAINMENT AT THE MALL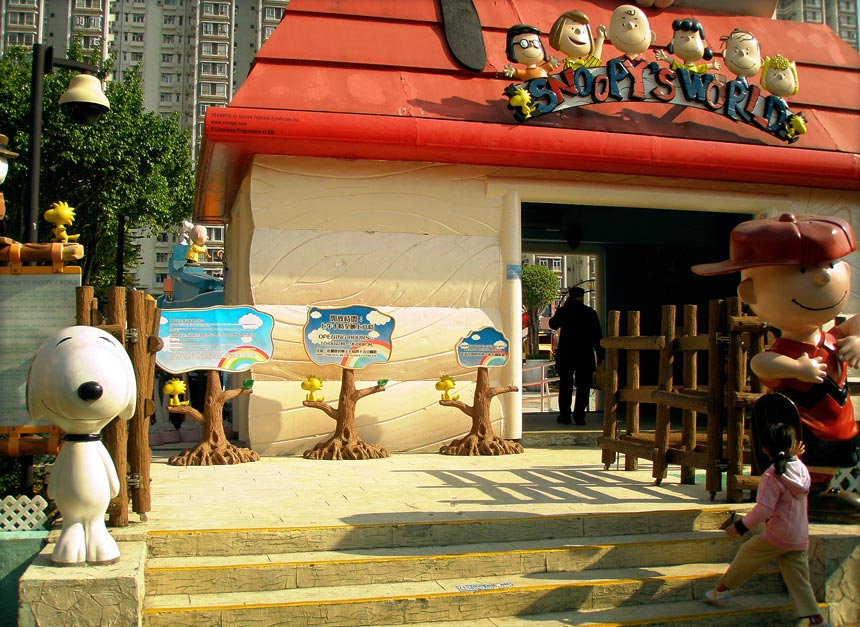 Image credit: Michelle jx
If there's anything that this gigantic mall is famous for, it is the iconic children's playground located on the third floor of Phase I which will keep young children entertained for hours. The playground is popular for its Snoopy theme and is the first of its kind in Asia. The theme park is divided into 6 entertainment zones including a baseball playground, community hall and boating canal.
Among its other entertainment offerings, New Town Plaza houses a great multiplex cinema for movie lovers and a Jumping Gym Amusement arcade perfect for hyperactive children.