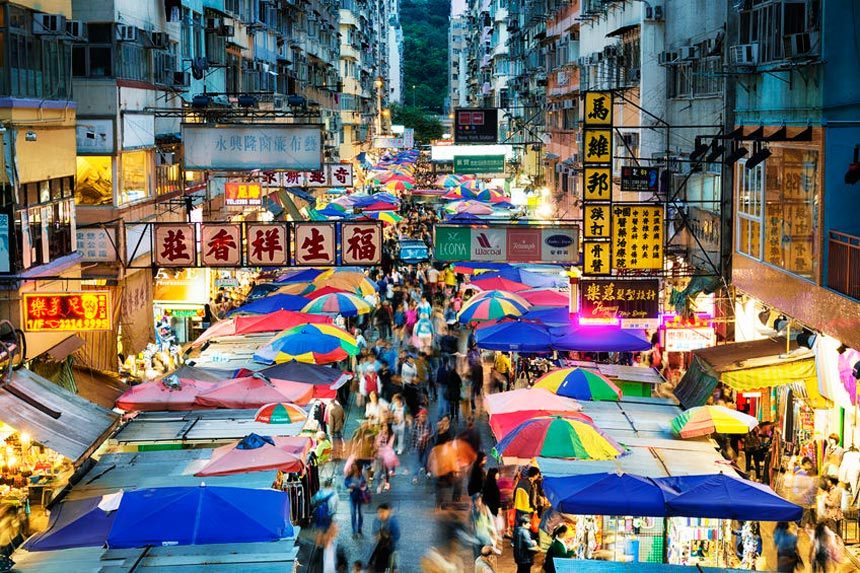 (Image: fazon )
Street markets are an important and long history part of Hong Kong shopping culture. Locals love to shops at street markets because these places have great bargains on almost anything from fashion clothes, bags, shoes and accessories to other daily life products. More of the reasons are the yummy street food and lively vibe that street markets never fail to offer.
To visitors, Hong Kong street markets are an ideal places to watch local life, to taste local food, and to shop like a local.
---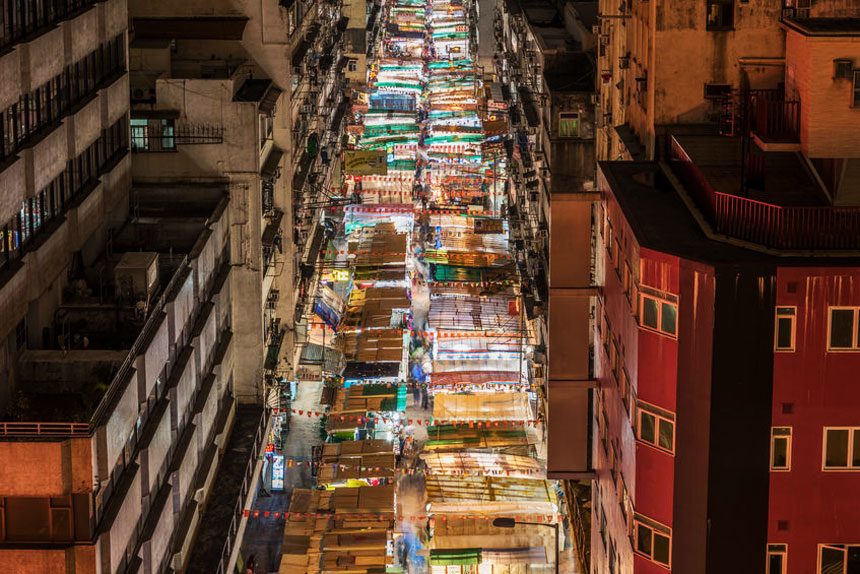 (Image: paulwongkwan )
Highlights
Hong Kong's largest and liveliest night market for a fun night out: No doubt, it is a good place to shop. If you are not out for buying anything, you can have a fun browsing there and get excited with the buzzing vibe, entertaining street performances, and tasty street food.
A place to shop low price souvenirs: Many kinds of products can be bought home as a gift such as handicrafts, tea sets, jade articles, antiques, trinkets, T-shirts and embroidered Chinese jackets. Most of the selling souvenirs are at same designs and quality, your mission is hunting for the vendors offering the best bargains.
---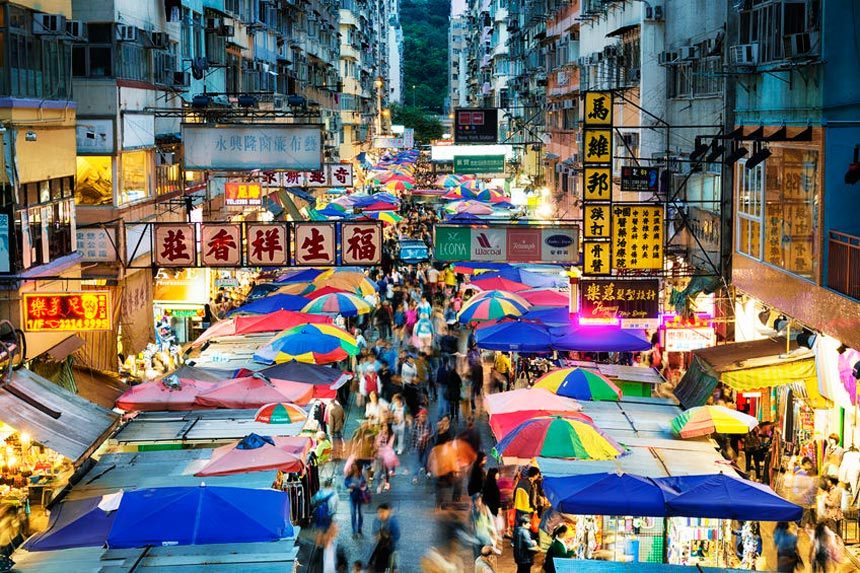 (Image: fazon )
Highlights
A sport shoe heaven: Also known as sneaker street, Fa Yuen Street is where many Hong Kong young generations come to get their sport footwear since the 1980s. All selling brands are genuine, ranging from cheap local running shoes to expensive options like Jordan. This is a place to buy you a low price pair of shoes from Converse, Nike, Adidas, Puma, Reebok, K-Swiss, Merrell, and New Balance.
A good mix of products for both ladies and men: While sport shoes and electronics galore at the market is a must-buy for men, fashion stuff is a cannot-miss for ladies. Dresses in Asian fashion styles is shinning alongside belts, hats, handbags, and accessories. Prices are as good as $10 for a latest design pair of shoes, $8 for a trendy dress and $3 for a camera bag.
---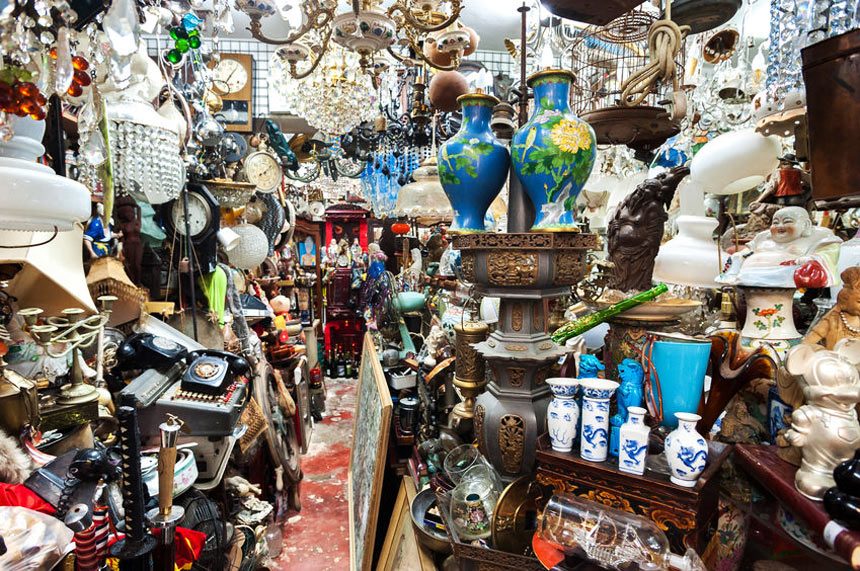 (Image: strippedpixel )
Highlights
A street to buy low price antiques: Unlike adjacent Hollywood Street where top quality antiques are offered for serious hunters, Cat Street showcases inexpensive yet authentic pieces of antiques and curios. Snuff bottles, jade, silk, embroideries, wooden works of art, vintage postcards, and Bruce Lee movie posters are worth-checking-out stuff among others.
Cheap souvenirs and other products are also available: A trip to this famous street can satisfy us with unusual pieces of books, pictures, and Hong Kong postcards and posters to bring home as gifts. Chinese ceramics and tax-free products like carpets from The Middle East are cheap here.
---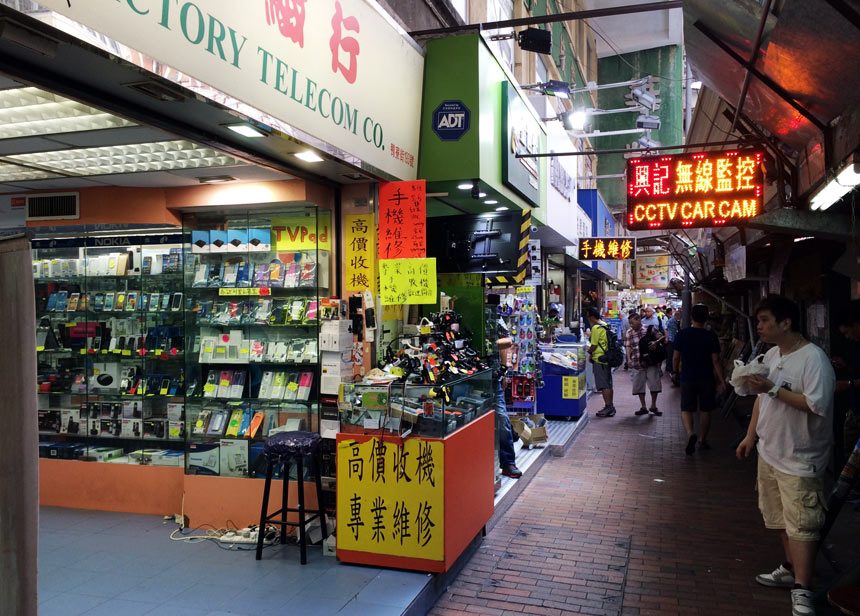 (Image: Wing1990hk/Flickr)
Highlights
A flea market that men will like: Imagine a market just for gadgets of all kinds, even something we can't give it a category. Steal the show are electrical and electronic devices. Savvy local shoppers visit this place to find second-hand bargains on game devices, mobile phones, tablets, cameras and photography equipment. Prices can start as cheap as a few dollars.
---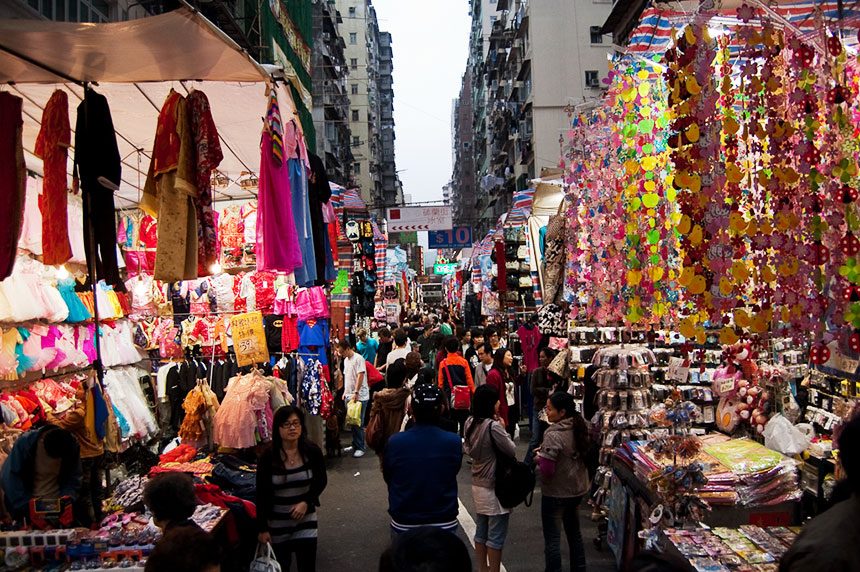 (Image: Richo in OZ/Flickr)
Highlights
Budget buys of fashion articles are the best deals here: Its name would suggest that the offering products are for ladies only, but there are actually things for everybody. Jeans, T-shirts, bags and shoes are stuff to pay more attention among many others. Expect to get 20 to 30% discount for single buys and 50% for bulk purchases of 4 items and above.
There is street food to recharge energy: Hong Kong favorites like dim sum and won ton noodles are surely an adrenaline rush. Who can resist the lure of BBQ octopus and cuttlefish there? Exotic dishes like pork intestines and lungs are something to go more adventurous after the first thrilling dose got from shopping tour. Prices range from 50 cents to 2 dollars for foods and drinks there.