The Landmark is located in central Hong Kong between the Mandarin Oriental Hotel and the Office Towers and is home to some of the world's most exclusive and premium luxury brands. The mall is comprised of five floor levels with various sections and departments dedicated to specific products and services.
This shopping haven is divided into four iconic buildings; the Landmark Atrium, Landmark Alexandra, Landmark Charter and Landmark Prince's, providing visitors with the ultimate shopping experience by offering high fashion, accessories, luxury living, international food, gourmet, beauty and grooming.
SHOPPING AT THE MALL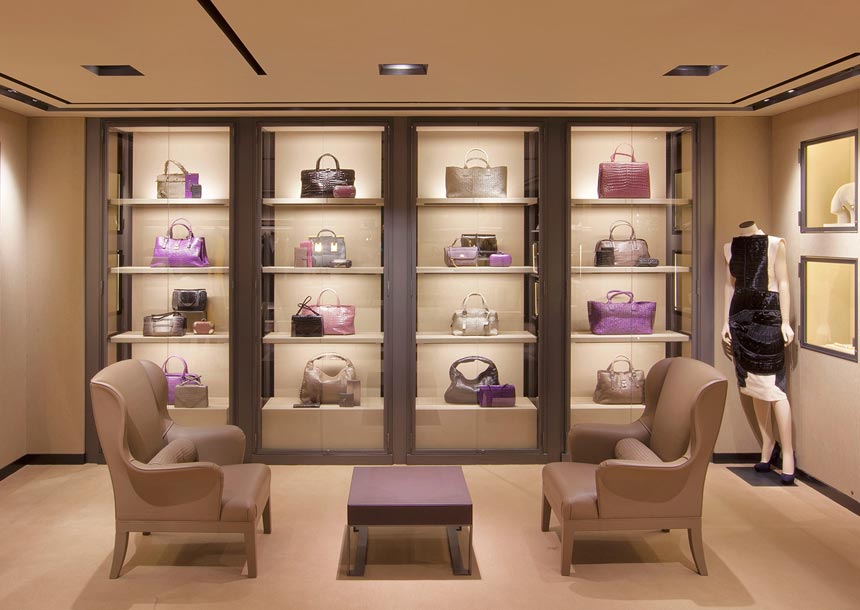 Image credit: The Landmark
The Landmark shopping mall is renowned for
high fashion
and
luxury
with offerings from the world's most exclusive brands. In the fashion category there are a range of options to choose from with prices geared towards the elite with brands including De Beers Diamonds, Harvey Nichols, Juicy Couture, Burberry, Calvin Klein, Gianni Versace, Gucci, Prada, Ralph Lauren and Valentino.
For accessories and footwear there are stuff from companies like Louis Vuitton, Coach and Jimmy Choo, Bvlgari, Tiffany & Co., Kenneth Cole and DeBeers Diamonds .
DINING AT THE MALL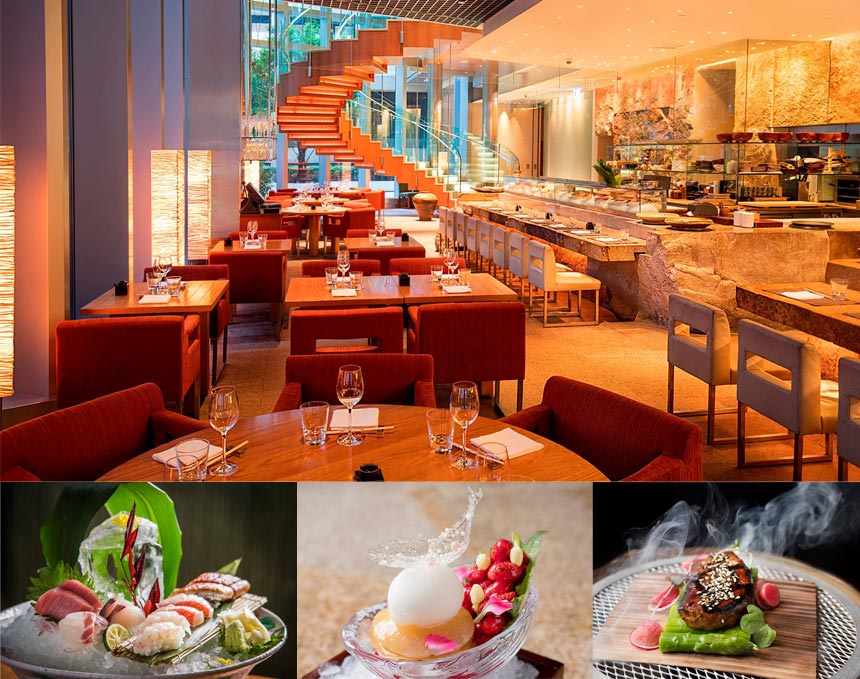 Image credit: Zuma Hong Kong
The food options at the mall are also geared towards the elite and the prices are on the higher side with numerous coffee bars, cafes and fine dining options. There are no food courts on site so visitors have to make do with the premium pricing of luxury hotels like La Terrazza, Kiku abd ThreeSixty.
Restaurants like Zuma offer delicious Japanese cuisine while the L'atelier is one of the top restaurants in Asia offering fine French cuisine. Their signature dish is Foie Gras with maize and scampi ravioli which is a must try for anyone visiting the mall area.
Another place worth mentioning is Harvey Nichols which is a bar and a restaurant, offering scrumptious modern European cuisine along with their traditional high tea in the afternoon.
ENTERTAINMENT AT THE MALL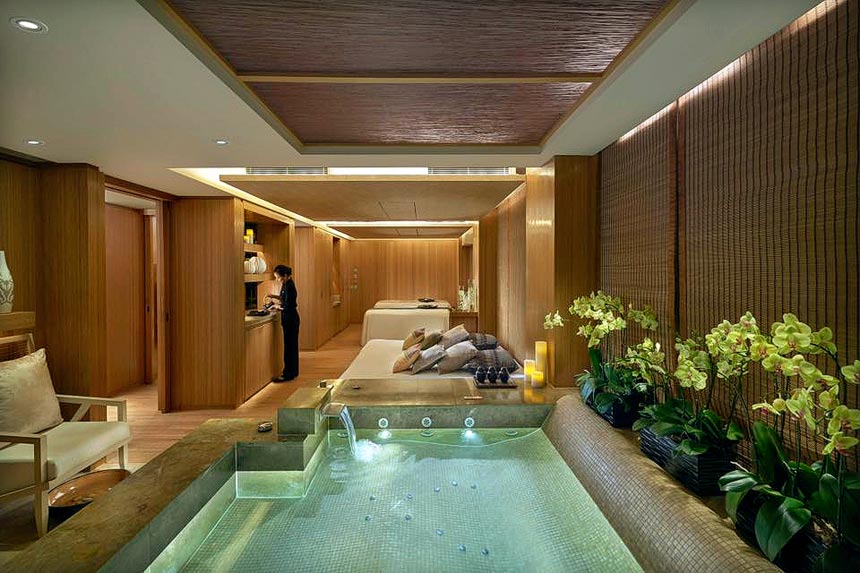 Image credit: The Oriental Spa
The mall is forever bustling with activities including
exhibitions
and
arts
along with
product launches
and promotions
that take place in the atrium section of the mall.
It is also home to Zuma Lounge which is a tourist and local attraction for some evening fun with guest DJs and delicious cocktails to match the atmosphere.
Also worth mentioning are Oriental spa in the vicinity (at the Mandarin hotel), a place for some relaxing massage after a day of shopping, and Fitness First where the customer on the go can enjoy working out.