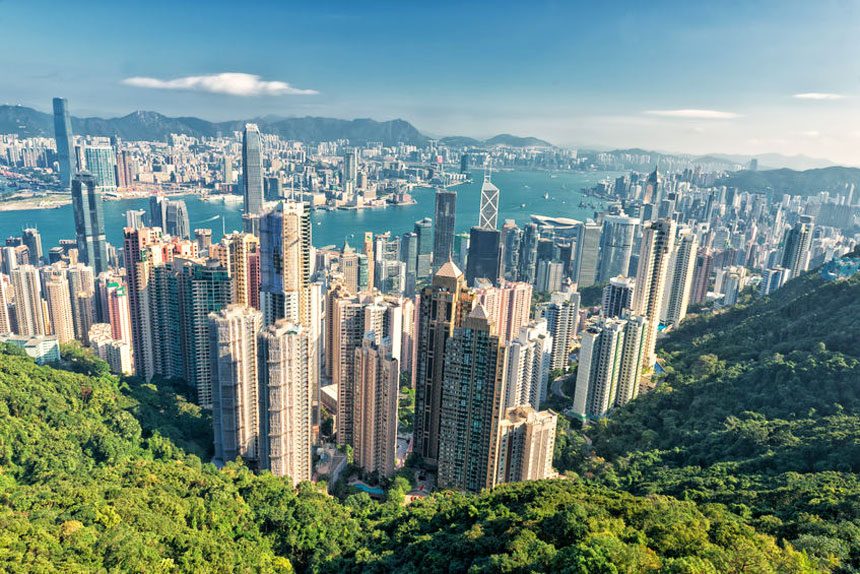 (Image: izanbar )
What
Victoria Peak, also known as The Peak, is Hong Kong's highest mountain. The allure of the place lies in its offering – a spectacular view of the city skyline, thanks to its height of 552 metres above sea level.
This top tourist destination was a natural signaling post for sea vessels in the 19th century. It later became a popular retreat for privileged European residents due to its temperate climate and wonderful view.
Sir Richard MacDonnell, the 6th Governor of Hong Kong, built his summer home at Victoria Peak in 1868. Other wealthy residents followed suit, making the place a prestigious address up to this day.
Why
The peak provides the best vantage point with a panoramic view of the city, the harbour and the distant hills of the New Territories.
Going up to Victoria Peak is also quite an experience. Take the Peak Tram and enjoy the scenic view as the tram inches its way to the top.
It is best to go just before sunset to enjoy both day and night time views of Hong Kong.
Best vantage points at the peak
The Peak Tower is an unusually shaped building that is 396 metres high. Hit the viewing decks then explore the shops and restaurants inside the building. Go even higher to Sky Terrace 428, Victoria Peak's highest viewing point at the top of the tower. Enjoy an unobstructed 360-degree vista of Hong Kong from the height of 428 metres.
The Peak Galleria offers a free-entry observation deck. It is also home to several retail stores, restaurants and a museum.
Walking along the trails around the peak is a way to enjoy the skyline in closer-to-nature style. Take Mount Austin Road and walk towards Mount Austin Playground. It is the perfect place for a fun family picnic with a view of Hong Kong.