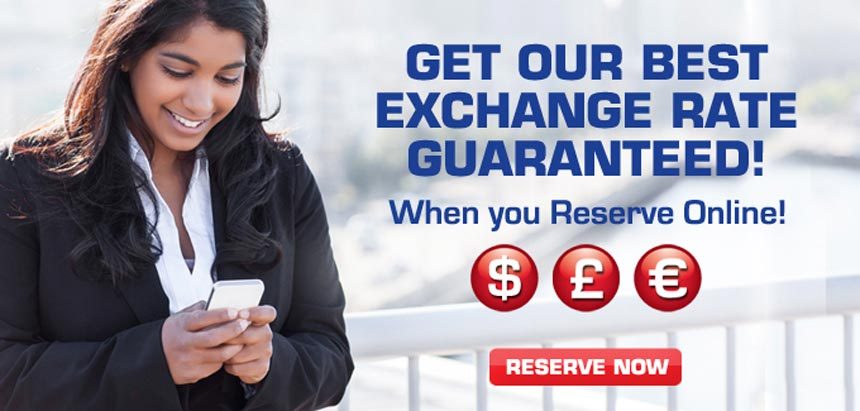 (Image: Travelex India)
Travelex opened its first store in India in 2003. It has 5 outlets in Mumbai with its headquarters located at Paradigm Towers.
Upon arrival in Mumbai, you can head straight to the Travelex branch located at the Departure Hall of Chhatrapati Shivaji International Airport to engage a service.
Branches
1) Travelex @ Hyper City Mall
Hyper City Mall is located near BMC Forest garden
Address: Hyper City Mall, Next to Inorbit, Link road, Malad (W), Malad West, Mumbai, Maharashtra 400064, India
Phone: +91 22 4295 6581
Opening hours: Daily 10:00 – 22:00
2) Travelex @ Paradigm Towers
Paradigm Tower is located near Malad Creek
Address: 2nd Floor, Paradigm Tower A Wing, Mindspace, Malad West, Rajan Pada, Mindspace, Malad West, Mumbai, Maharashtra 400064, India
Phone: +91 22 6675 7500
Opening hours: Monday to Friday 10:30 – 22:00
3) Travelex @ Juhu Tara Road
Located next to JW Marriott Mumbai Juhu
Address: Shop No 4, Shernaz Apartments, Juhu Tara Road, Santacruz (w), Mumbai, Maharashtra 400049, India
Phone: +91 22 2618 9220
Opening hours: Daily 10:00 – 22:00
4) Travelex @ 30th Road
Located opposite G-7 Multiplex
Address: Kakad Bhvn, 30th Rd, Bandra West, Mumbai, Maharashtra, India
Phone: +91 22 6675 7500 (Hotline)
Opening hours: Daily 10:00 – 18:00
5) Travelex @ Chhatrapati Shivaji International Airport
Located near the staff entry gate, before the Customs & Immigration Desk.
Address: T2C Departure, Chhatrapati Shivaji International Airport, Mumbai, Maharashtra, India
Phone: +91 9619389222
Opening hours: 24 hours