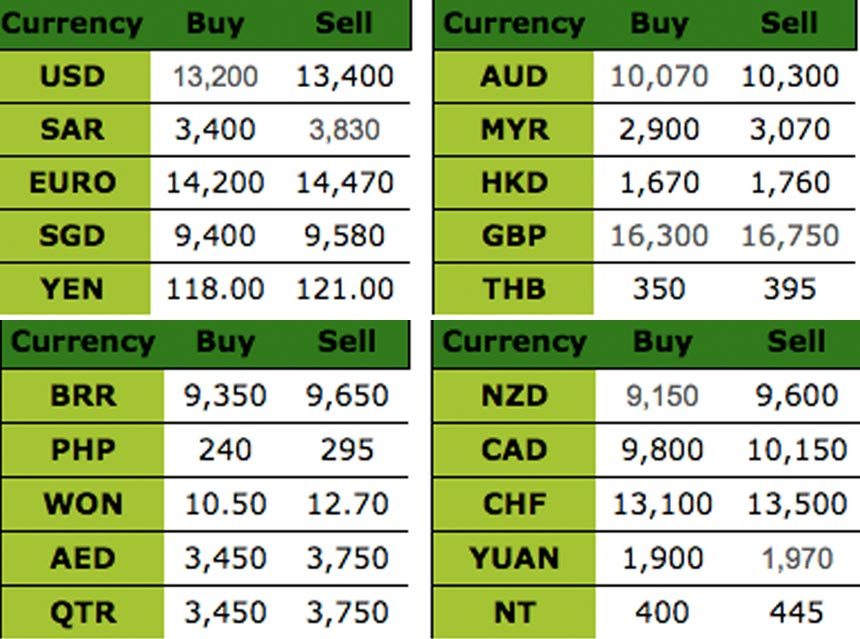 (Image: Indocev Money Changer)
Grogol Petamburan, a primarily residential sub-district in West Jakarta, is home to some of the biggest shopping malls in Jakarta.
Majority of the money changers in the area are located inside those malls. The well-known Dua Sisi Money Changer has one branch each at Century Park Mall and Ciputra Mall.
Recommended money changers
1) Indocev Money Changer
Located inside Ciputra Mall
Address: Mal Ciputra Lt. 1 No. 39, Jl. Arteri S. Parman, RT.11/RW.1, Tj. Duren Utara, Grogol Petamburan, Kota Jakarta Barat, Daerah Khusus Ibukota Jakarta 11470, Indonesia
Phone: +62 21 56954865
Opening hours: Daily 10:00 – 22:00
2) Dua Sisi Money Changer – Ciputra Mall branch
Located inside Ciputra Mall
Address: Jl. May. Jend. Sungkono No. 87 Karet Kuningan Setiabudi Jakarta Selatan DKI Jakarta, RT.11/RW.1, Tj. Duren Utara, Grogol Petamburan, Kota Jakarta Barat, Daerah Khusus Ibukota Jakarta 11470, Indonesia
Phone: +62 31 51200004
Opening hours: Daily 10:00 – 22:00
3) Dua Sisi Money Changer – Taman Anggrek Mall branch
Located inside Taman Anggrek Mall
Address: Jl. Letjen S. Parman Kav. 28 Tanjung Duren Selatan Grogol Petamburan Jakarta Barat DKI Jakarta, RT.12/RW.1, Tj. Duren Sel., Grogol Petamburan, Kota Jakarta Barat, Daerah Khusus Ibukota Jakarta 11470, Indonesia
Phone: +62 21 56985641
Opening hours: Daily 10:00 – 22:00
4) Tritunggal Money Changer
Located inside Central Park Mall
Address: Central Park Kav.28, Lt. LG L.221, Jl. Let. Jend S. Parman, RT.12/RW.6, Tj. Duren Sel., Grogol Petamburan, Kota Jakarta Barat, Daerah Khusus Ibukota Jakarta 11470, Indonesia
Phone: +62 21 56988888
Opening hours: Daily 10:00 – 22:00
5) Jakarta Currency Centre
Address: Apartemen Mediterania garden residences 2 Tower Edelweiss E / SH 3 / E J, Jl. Tanjung Duren Raya, RT.15/RW.5, Tj. Duren Sel., Grogol Petamburan, Kota Jakarta Barat, Daerah Khusus Ibukota Jakarta 11470, Indonesia
Phone: +62 21 98703010
Opening hours: Monday to Saturday 09:00 – 17:00