5 Best Kimono Rental Shops in Kyoto with Beautiful Styles
Kyoto Travel Guide

/

March 18, 2017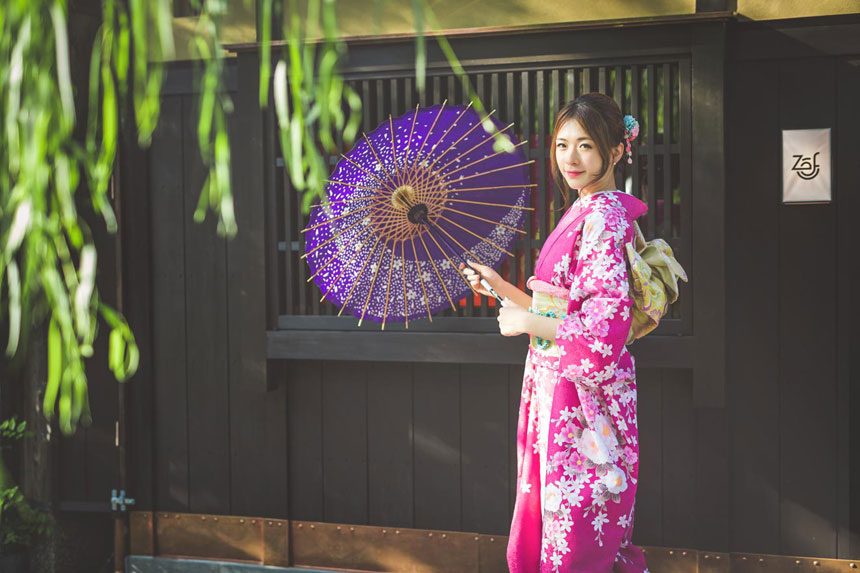 Image credit: Yumeyakata
There is no better way to engage in a new culture than by dressing like the natives! Wander the streets of Kyoto in elaborate, spectacular kimonos. Take a glimpse of the elegant, flowing silhouette of your shadow as it paints the sidewalk.
Make your pick from the top-rated rental stores below. Leave your day clothes at the store and wrap yourself up in stunning Japanese attire for a one-of-a-kind experience.
3. Rental Kimono Okamoto Kiyomizuzaka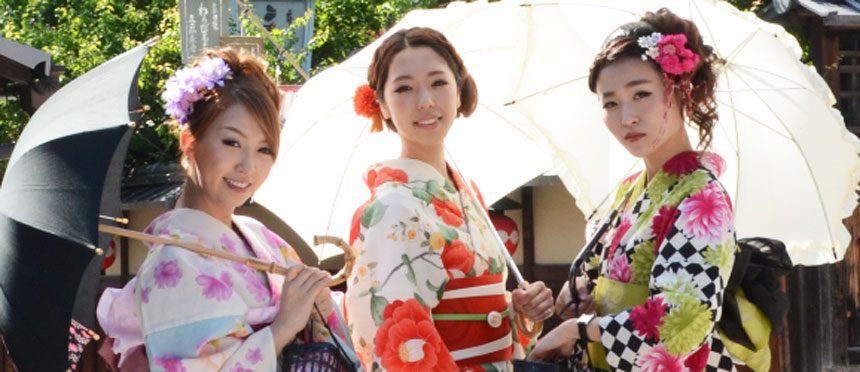 Image credit: Okamoto Kiyomizuzaka
Highlights
Elaborate experience at a small price tag: Enjoy dressing-up in a wide range of authentic textiles for just 3,000 yen. Hair-styling is also recommended for the ultimate final look. For only 500 yen, you cannot miss it!
Summery Yukatas and vibrant color choices: Be prepared to choose a color scheme for your traditional outfit. If you cannot decide, the staff will happily advise you on great color combinations. Okamoto also offer a generous amount of cotton summer yukatas for a bright and radiant dress-up experience. During the summer months, you can buy your very own yukata!
Kimono photo service at low prices: After your fitting, model your outfit next to the beautiful stained glass windows on the 2nd floor of the store. For 1,500 yen, you can print and frame your favorite shot.
4. Yume Tokyo Gion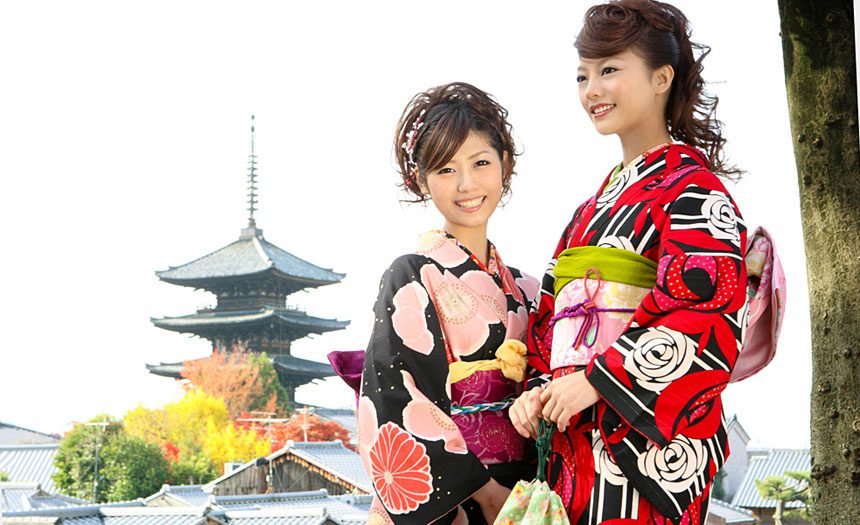 Image credit: Yume Tokyo Gion
Highlights
Convenient location near many kimono-friendly attractions: Just a short-stop away from famous touristic sites, Yume Tokyo Gion has earned its place as the most conveniently located rental store. Visit the Yasaka shrine, the Kodai-ji temple and many more, while dressed-up in a kimono or yukata to add to the historic ambience.
Complete makeovers for a head-to-toe cultural transformation: Sit back and relax as the stylists transform you into a Japanese native for the day. Full make-up is available by reservation. After you're done, get your professional photo taken for just 1,000 yen. Hair-dos cost 1,500 yen.
Discounted group dressing rates for the ultimate authentic excursion: Incorporate a funfilled kimono rental experience in your group's itinerary! Yume Tokyo Gion offers discounts and special rates for groups (10+), and can accommodate for up to 100 fittings at a time.
5. Kyoetsu Gion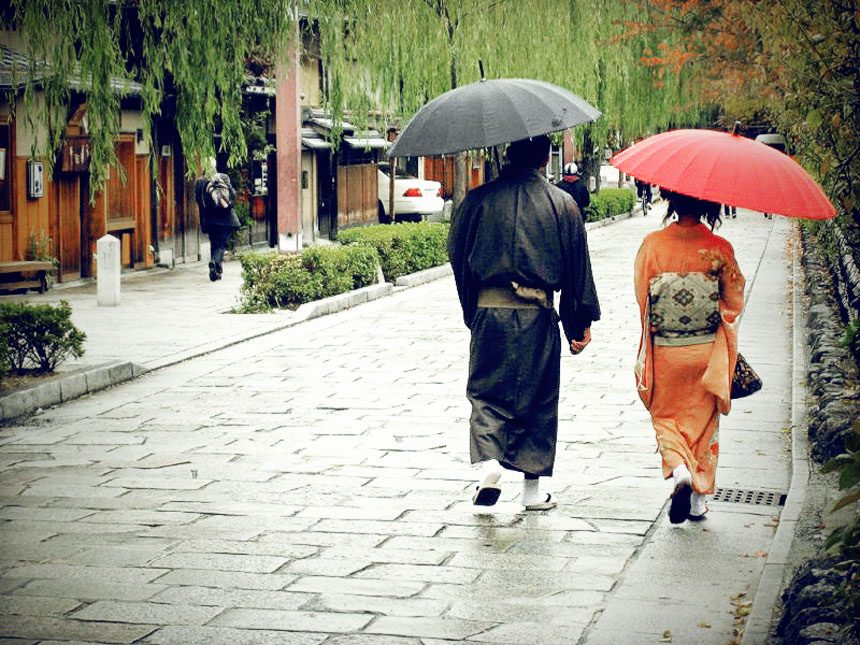 Image credit: Kyoetsu Gion
Highlights
Wallet-friendly options without compromising on quality: If you book a day in advance, get the basic package for only 2,500 yen! Perfect your look with an oriental hair-do for 1,000 yen.
Hakamas available to wean you into wearing kimonos: If you are uncomfortable to wear a restricted kimono, opt for a comfortable hakama (samurai-style/

skirt-like pants)

instead. You can also wear boots instead of the wooden clogs to walk miles without wearing your feet down!
Offering 30-minute kimono fitting service at cheap price: If you are tight-for-time, Kyoestu Gion allows you to opt for a cheap and quick alternative (Why-not Plan) to the traditional kimono fittings. Simply wear your favorite kimono over your clothes, walk around for half an hour and take all the pictures you want! All for just 1,000 yen, it is a deal that should not be missed.