Kyoetsu Gion
Kyoto Travel Guide

/

March 18, 2017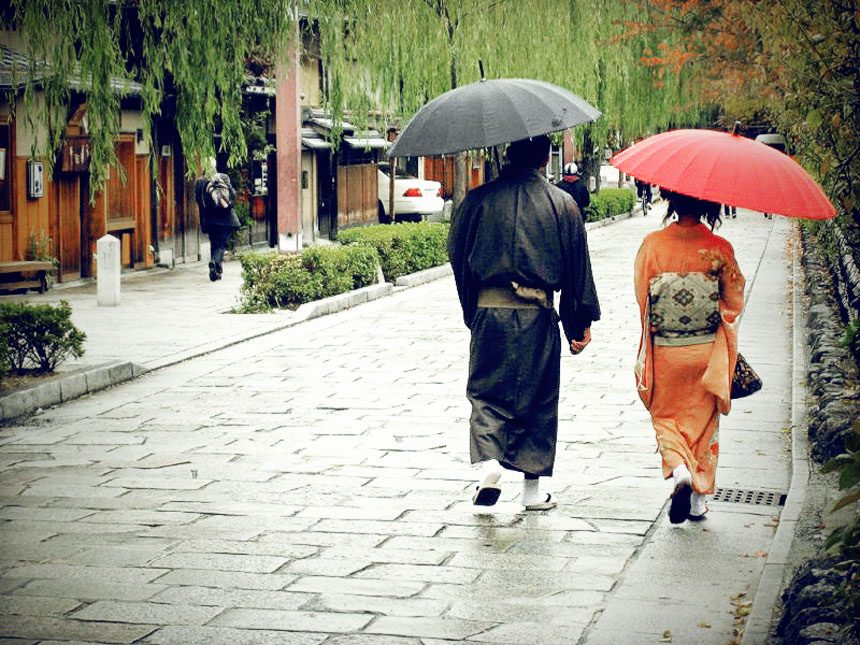 Image credit: Kyoetsu Gion
Tour the temples in style without breaking the bank. Kyoetsu Gion is conveniently located within walking distance to touristic attractions, such as Kiyomizu, Kodai-ji, Gion, and the Yasaka temple. This central kimono store stocks a variety of kimonos, summer yukatas and hakamas, all at affordable prices!
Highlights
Wallet-friendly options without compromising on quality: If you book a day in advance, get the basic package for only 2,500 yen! Perfect your look with an oriental hair-do for 1,000 yen.
Hakamas available to wean you into wearing kimonos: If you are uncomfortable to wear a restricted kimono, opt for a comfortable hakama (samurai-style/

skirt-like pants)

instead. You can also wear boots instead of the wooden clogs to walk miles without wearing your feet down!
Offering 30-minute kimono fitting service at cheap price: If you are tight-for-time, Kyoestu Gion allows you to opt for a cheap and quick alternative (Why-not Plan) to the traditional kimono fittings. Simply wear your favorite kimono over your clothes, walk around for half an hour and take all the pictures you want! All for just 1,000 yen, it is a deal that should not be missed.
Packages: Prices starting from 2,500 yen for women and 4,500 yen for men. The Why-not
Plan offers kimonos for just 1,000 yen for a half-hour rental.
Opening hours: 09:00 – 18:30
Location: 418 Minamicho, Higashiyama Ward, 605-0933 Kyoto
How to get there: Take the Keihan line to arrive at Gion-Shijo station and walk for 10
minutes to Kyoetsu Gion.
5 Best Kimono Rental Shops in Kyoto with Beautiful Styles