Yume Tokyo Gion
Kyoto Travel Guide

/

March 18, 2017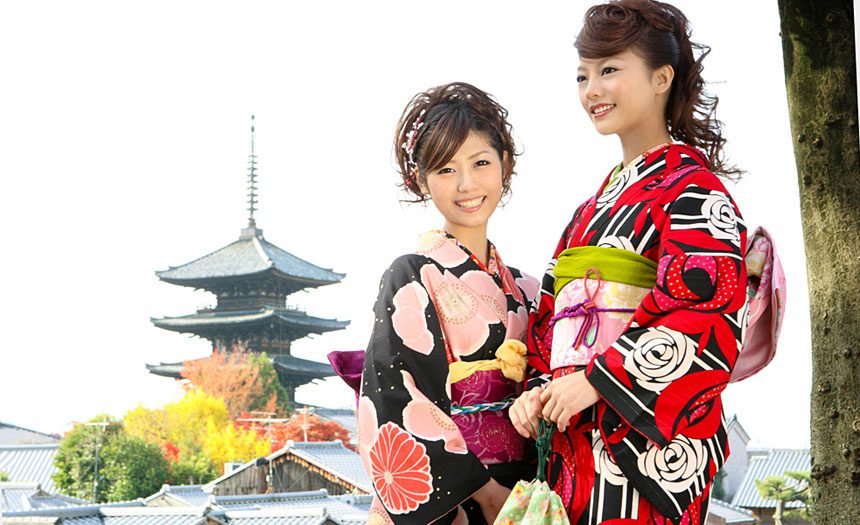 Image credit: Yume Tokyo Gion
Packed with over 200 kimono styles, Yume Tokyo Gion is extremely popular with tourists and locals alike. This well-stocked store offers traditional kimonos and summer yukatas, and knowledgable bilingual staff to guide you throughout.
Highlights
Convenient location near many kimono-friendly attractions: Just a short-stop away from famous touristic sites, Yume Tokyo Gion has earned its place as the most conveniently located rental store. Visit the Yasaka shrine, the Kodai-ji temple and many more, while dressed-up in a kimono or yukata to add to the historic ambience.
Complete makeovers for a head-to-toe cultural transformation: Sit back and relax as the stylists transform you into a Japanese native for the day. Full make-up is available by reservation. After you're done, get your professional photo taken for just 1,000 yen. Hair-dos cost 1,500 yen.
Discounted group dressing rates for the ultimate authentic excursion: Incorporate a funfilled kimono rental experience in your group's itinerary! Yume Tokyo Gion offers discounts and special rates for groups (10+), and can accommodate for up to 100 fittings at a time.
Packages: Prices start at 3,000 yen for women for basic packages, and 5,000 for men. Couple packages are also available to spice-up your next date!
Tip: If the drop-off location is not convenient for you, this rental store offers a pick-up service from your hotel for 1,000 yen.
Opening hours: 09:00 – 20:00
Location: 4F Yasaka building, 300ACROSS, Gionmachikitagawa, Higashiyama-ku, Kyoto
How to get there: From JR Kyoto Station, take the 206 Bus from terminal D2 for 15 minutes. Get off at Gion bus station and walk one minute to Yume Tokyo Gion.
5 Best Kimono Rental Shops in Kyoto with Beautiful Styles