Yumeyakata
Kyoto Travel Guide

/

March 18, 2017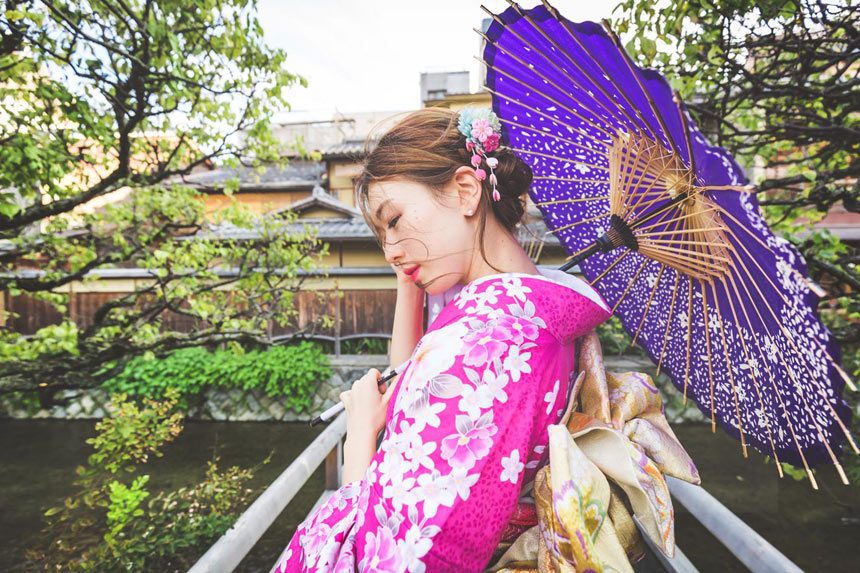 Image credit: Yumeyakata
Located in the heart of Kyoto, this kimono paradise is well-worth the visit. With over 500 different styles to choose from, Yumeyakata will always have kimonos to cater your individual style.
Highlights
Most popular kimono rental in Kyoto: Established 15 years ago, Yumeyakata serves everyone from entertainment businesses, celebrities to tourists! They are well-known and well-trusted for their affordable prices, supreme quality and services.
Exclusive kimonos designed for Yumeyakata: With absolutely stunning original designs, you will have a tough time deciding on which one to wear. Their kimonos are available in a wide range of sizes, you will definitely find a good fit! Free tabi socks are also offered. Best of all, you have the option to keep the kimono until the next day!
Professional dressing and hair styling services available: All you have to do is show up! Stand still as dressers fit you into your kimono of choice. Ladies, this is the ultimate treat to pamper yourself. For an extra 1,500 yen, professional hair-stylists will quickly transform your hair into a stunning Japanese hair-do to complete your
oriental look! Professional makeup services are also available for 3,000 yen.
Multiple photography locations to capture your Japanese moment: Model your new look like a Japanese goddess. Starting at 1,000 yen per photo, pose for the camera at one of many breathtaking photo locations. Locations include the historic Tufuku-ji Temple, scenic Arashiyama, Shoseien Gardens to name a few. Choose your background and let the photographer do all the work!
Packages: Visit the website to discover the eye-opening promotions and packages on offer at Yumeyakata. One to take advantage of is the discounted price of booking your appointment in advance. You will only pay 3,500 yen instead of 5,000. For a couple, the price drops to 6,500 yen instead of 10,000. Want to experience something out of the ordinary? Try the Maiko package plan for 8,500 yen. Included in the price is the makeover, dress up, one studio picture and a framed photo.
Tip: Don't wear perfume! If a scent gets onto the kimono, you have to pay a cleaning fee!
Opening hours: 10:00 – 19:30
Location: 〒600-8104 128, Manjujicho, Shimogyo-ku, Kyoto-shi, Kyoto Japan
How to get there: Take any subway line to Gojo Station, and Yumeyakata is just a 3
minute walk away.
5 Best Kimono Rental Shops in Kyoto with Beautiful Styles