Money Changers at and near Osaka Station City
Osaka Travel Guide

/

June 20, 2023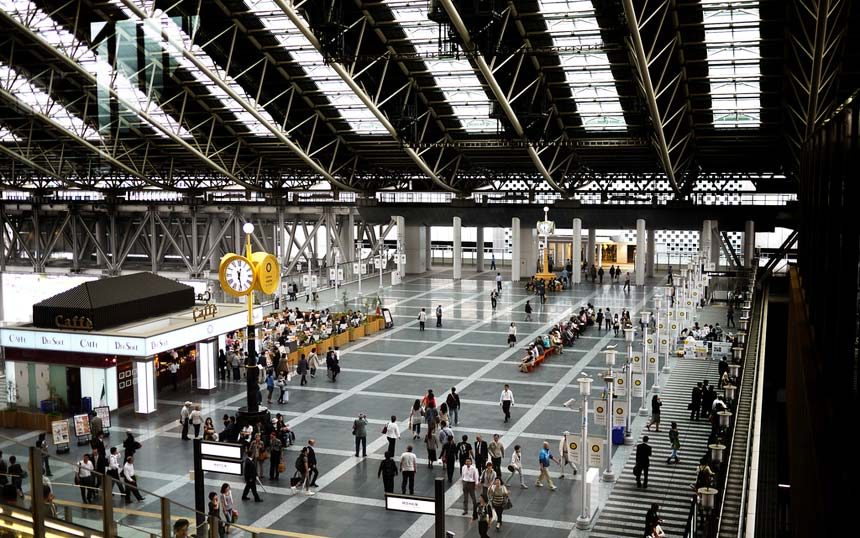 Image credit: Go Imai
Osaka Station City is a large shopping complex where various railway and subway lines converge at, as a result, it is home to the two busiest stations (Osaka station and Umeda station) in western Japan, which can be found on the underground and above ground levels of the structure.
If you imagine yourself riding trains to get around in Osaka, chances are you will find yourself drop by this railway interchange. If that is the case, don't forget to make the most of your trip there by adding a visit to a money changer in.
Aside from forex shops, there are also foreign exchange kiosks of major Japanese banks like Mizuho and SMBC nestled at the complex.
RECOMMENDED MONEY CHANGERS
1) World Currency Shop – Yodobashi Umeda branch
This store is located on the Basement 2 of Yodobashi Umeda department store, which can be found on the north side of Osaka Station
Address: B2, Yodobashi Camera Umeda, 1-1 Ofukacho, Kita-ku, Osaka City, Osaka
Phone: +81 06 6486 2234
Opening hours: Daily 10:00 – 20:30
2) World Currency Shop – Hankyu Umeda branch
This branch is located at the Bank of Tokyo-Mitsubishi branch, Basement 1 level of Umeda Station
Address: B1 Umeda station, 1-1-3 Shibata, Kita-ku, Osaka City, Osaka
Phone: +81 06 6292 5647
Opening hours: Mon to Fri 10:00 – 19:00; Sat & Sun: 10:00 – 17:00
3) Mizuho Foreign Currency Shop
This shop is adjacent to the Mizuho Bank branch
Address: 530-0012 Ōsaka-fu, Ōsaka-shi, Kita-ku, Shibata, 1 Chome−1-3
Phone: +81 06-6371-4327
Opening hours: Daily 11:00 – 19:00
4) SMBC Foreign Currency Exchange Corner
This is situated on Basement 1 level of Umeda station
Address: B1 Umeda station, 1-1-3 Shibata, Kita-ku, Osaka City, Osaka
Phone: +81 06-6374-1461
Opening hours: Mon to Fri 09:00 – 21:00, Sat & Sun 10:00 – 17:00
Exchange rates
5) Travelex