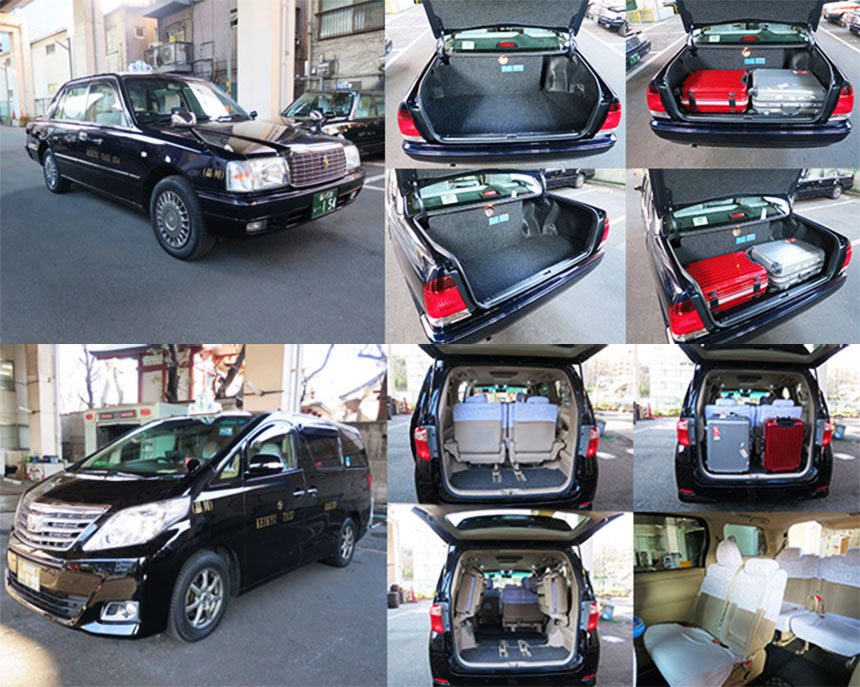 (Image: Keikyu Corporation)
If you truly value your privacy and money is not a problem for you, you can use taxi services that can get you from Haneda Airport to anywhere in Tokyo you want.
It is the most expensive way (it's at least 6 times more expensive than other options) to get to central Tokyo, but also the most comfortable one.
Using this option, you don't need to figure out where is the nearest subway or train station to continue your journey to your hotel. And that's a crucial factor when you're exhausted after a long flight.
A good news about this service is that Tokyo's taxis charge a set fare, which means you won't have to worry if a taxi driver will rip you off.
You should book your set-fare taxi at taxi stands at Haneda Airport. If you pick up a regular taxi outside the airport, you may have to pay a higher fare if the driver mistakenly takes wrong turns.
A journey from Haneda Airport to central Tokyo on a regular taxi will cost you about 7,000 yen ($67.44).
Travel time: 25 to 35 minutes depending on traffic
Cost: 5,600 yen ($53.95) and 6,800 yen ($65.5) for late night ride between 22:00 and 05:00. View detailed fares here.
Service hours: 24 hours
Notes: There are two types of set-fare taxi cars which have the same fares: sedan (4 passengers + luggage) and wagon (5 passengers + luggage). As there is a limited number of wagon type taxis, you are recommended to check their availability when making reservation.