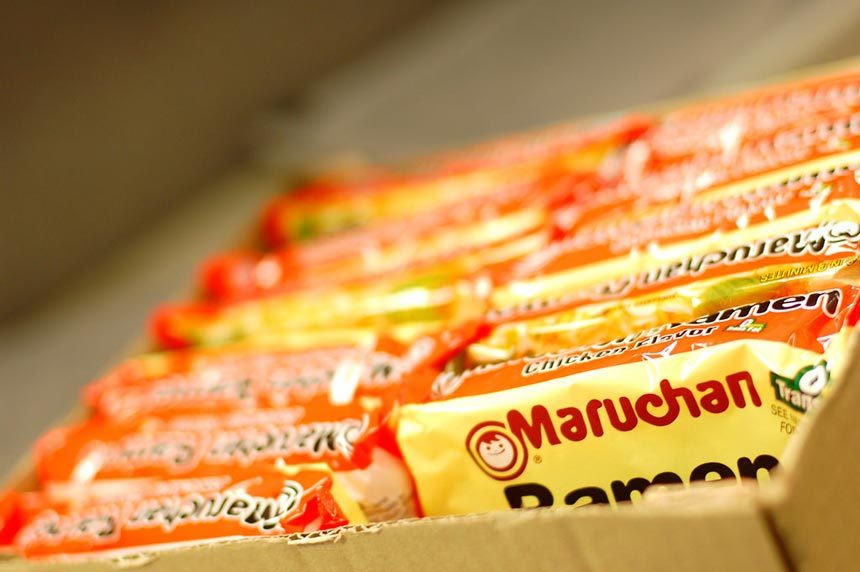 (Image: Alejandro C)
Instant ramen is always among the top souvenirs from Japan.
It is conveniently packed in a cup or packet. All we need to do is to add boiled water and enjoy. What is even better is that its taste is close to an actual ramen bowl you have had in Tokyo.
If you want it to look like a fresh ramen bowl, add preferred ingredients like boiled egg and garnish it as you cook.
To have the good quality ramen, buy the packets from Nissin or Toyo Suisan that are two of the leading instant ramen manufacturers in Japan. Their products are sold under the Raoh and Maruchan brands respectively.
Best gifts for: Family, friends, co-workers
Portable level: Easy to manage
Pricing : From JPY100 (US$1)
Where to buy
Grocery stores
Supermarkets
Convenience stores