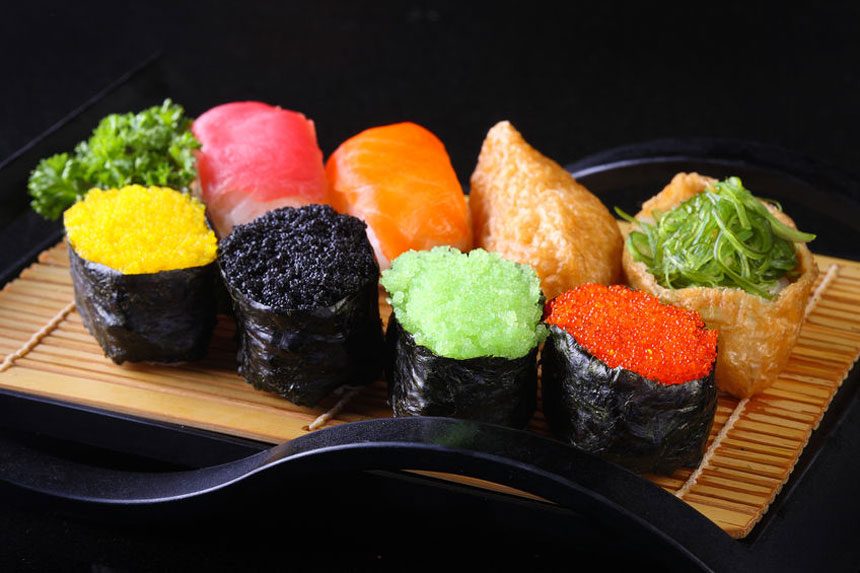 (Image: nantarpats )
Sushi is that kind of food that you either really love or hate, there's no neutral ground when it comes to sushi.
If you belong to the first group, you're probably in the best spirits preparing for your trip to the Land of the Freshest Sushi.
If you belong to the second group, it's probably because you don't fancy the idea of raw fish slithering in your throat and therefore, you're missing half of your life.
There are hundred kinds of sushi! Here's the secret to a perfect sushi – for sure you're thinking of the freshest fish or meat but that's only partly true – the real secret lies in the vinegar used to flavor the rice.
Here are the best places to have sushi in Tokyo.
SUKIYABASHI JIRO | Chuo-ku
For 3-Michelin starred sushi that has captivated the world
What to order: Chef's Recommended Special Course, Beer, Japanese Sake
Pricing: 30,000 Yen ($275)
When: 11:30 – 14:00; 17:30 – 20:30 Indefinite days (Strictly by reservation only)
Where: Tsukamoto Sogyo Building, Basement 1st Floor, 2-15, Ginza 4-chome, Chuo-ku, Tokyo 1st
TSUKIJI SUSHIKO | Minato
For great sushi that fits most travelers' budget
What to order: Tamago, Flounder, Uni
Price range: 3,000 to 5,000 Yen ($27.43 to $45.71)
When: 17:00 – 03:30 Daily
Where: 3-3-16 Akasaka, Minato, Tokyo
MAGUROBITO OKACHIMACHI | Taito
For an intimate sushi experience
What to order: Otoro (Fatty Tuna), Yellow Fin, Salmon
Price range: 1,000 to 3,000 Yen ($9.14 to $27.43)
When: 11:00 – 22:00 Daily
Where: 2-18-12 Kaminarimon, Taito, Tokyo