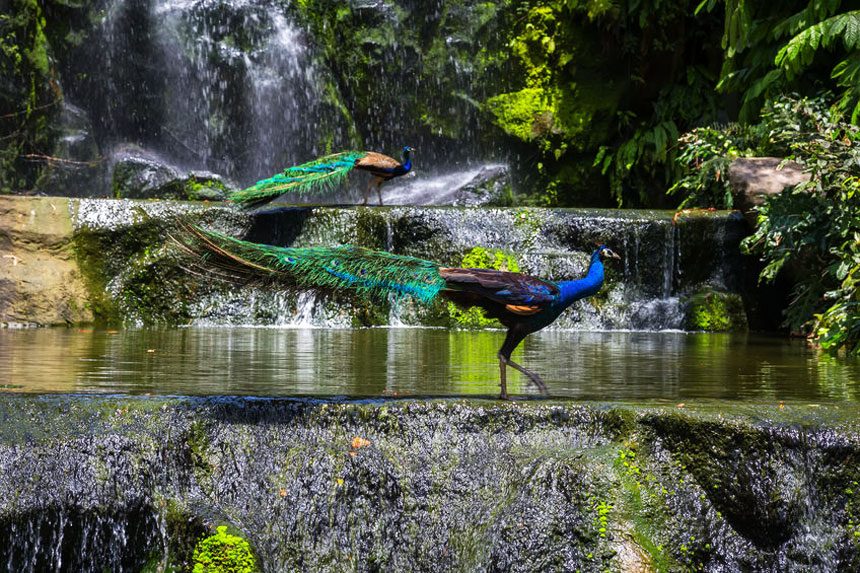 (Image: aiisha5 )
What
The Kuala Lumpur Bird Park is home to over 3,000 birds from 200 species of local and foreign varieties. It is divided into various zones, including free flight area, Hornbills Park, and a section with separate cages and mini aviaries.
This bird park is located at the northeastern fringe of the Perdana Botanical Garden, occupying 8.5 hectares of the total area. Three out of four zones of the park are designed to imitate the birds' natural habitat, providing visitors a glimpse of life in the wild with the birds.
Why
It is always fun to interact with birds, especially the talking species. And there is no better place to do that than in the world's largest walk-in free-flight aviary. Young and old can talk to a parrot, feed parakeets, or pose with an owl.
The bird park is built in such a way that helps the birds feel free from being caged. And helps visitors feel like being in a tropical rainforest with thousands of birds flying around.
Main attractions at the Kuala Lumpur Bird Park
The walk-in aviary is where most of the excitement happens. Be mesmerized by the beauty of the Indian Blue Peacock with its magnificent 5-foot train. Get an impression of the world's largest pigeon species, the Crowned Pigeon, which grows as large as a turkey. Witness Yellow-Billed Storks gathering twigs and building their nests. Free-flight Bird Feeding is done daily at 10:30.
Watch sunbathing pink flamingos at the Flamingo Pond and be amazed at how these lovely birds can stand with only one leg. The scenic pond contains a man-made waterfall, which provides a perfect backdrop for great photos with the flamingos and other wading birds.
Experience a true Malaysian tropical forest setting at the Hornbill Park. This mini aviary houses one of the world's largest hornbill species, the Rhinoceros Hornbill. You can opt to just sip coffee at the verandah of the Hornbill Restaurant and Café while enjoying a high angle view of the park. Hornbill feeding is done daily at 11:30.