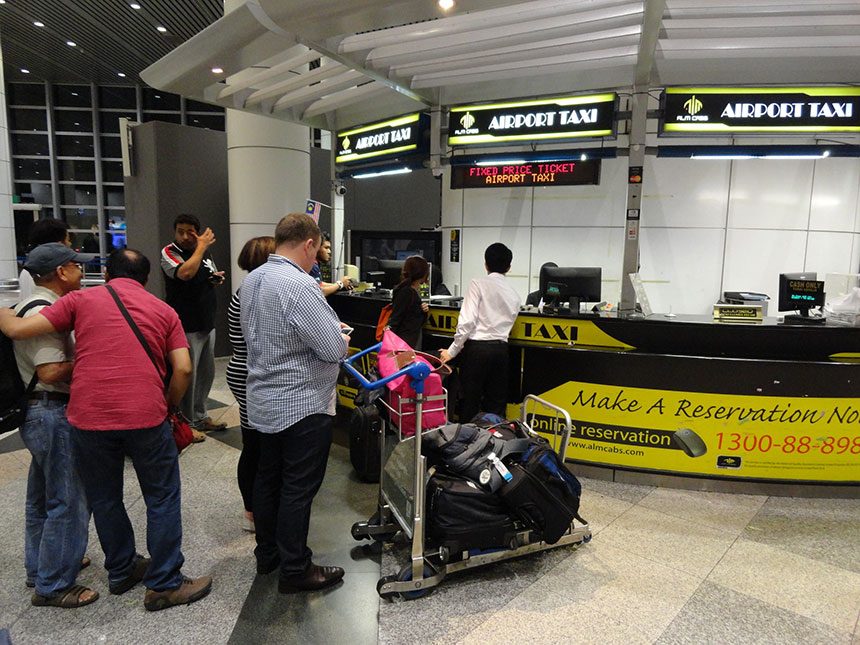 (Image: Fabio Achilli/Flickr)
When we say the words 'limo' and 'limousine', don't picture a luxury sedan or saloon car. In Kuala Lumpur, limousines are ordinary cars, they simply use a more attractive word for it.
Airport Limo and Taxi service is a pretty comfortable way to get to KL Sentral, but the most expensive one.
Most cars provided by Airport Limo and Taxi service can seat 2 people with large suitcases and bags or 3 people with lighter luggage. But there are also minivans that can carry 5 people with heavy travel bags or 6 people with little luggage.
This service is a good option especially if you're traveling with someone.
Let's say you're traveling with your loved one. In the case with the KLIA trains, you'll have to purchase two tickets (RM110, $27 total), while you would pay only RM60 ($14.5) for a budget taxi for you two.
Remember that you can find budget taxis only INSIDE the airport. Outside the airport, there are regular taxi driver who will try to trick you out of your money.
Airport Limo and Taxi service operates through a coupon system and tickets can be purchased at the Airport Limo counter in the Arrival Hall.
Travel time: 40 to 50 minutes
Cost: RM60 ($14.5) for budget taxi; and RM100 ($24.5) for premier limo
Service hours: 24 hours
Notes
– If you use taxi services between 00:01 and 05:59 there will be a 50% surcharge (for example, if at 02:30 the meter shows RM18, you'll have to pay RM18+9).
– Uber and GrabCar are available in Kuala Lumpur, and they most of the time are cheaper than the regular taxi services in the city.