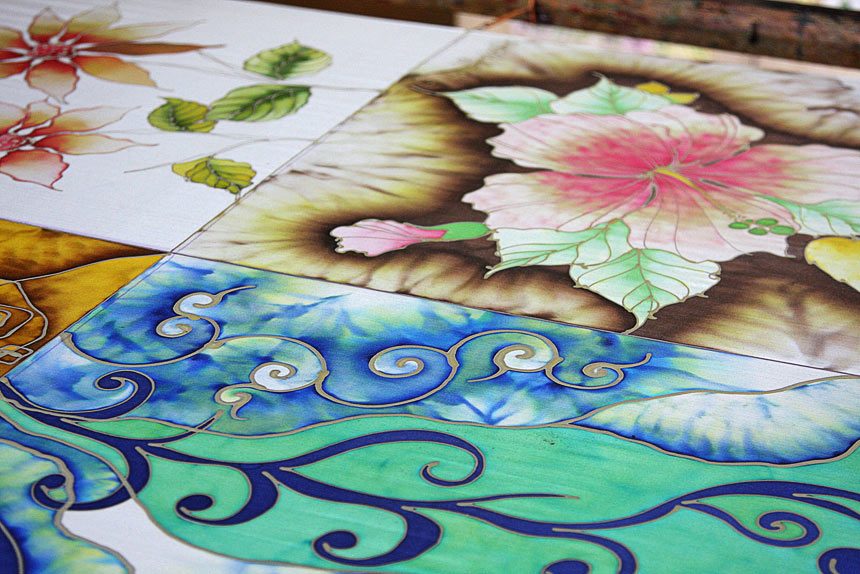 (Image: 123_456)
Explore the gorgeously painted silk fabric that lines the stalls at Central Market. Gaze at the hand-decorated vibrantly colored pieces of high quality Batik. Usually covered in floral prints, Malaysian Batik is an extremely unique gift that can be used in multiple ways.
Let your creative side come out, and create gorgeous pieces of clothing and accessories using these beautiful prints. You can even simply hang the fabric on the wall to revamp that living room. Feel like the hand-brushed pieces of cloth are too expensive? You can purchase block-printed batik for a very unbeatable price!
BEST GIFTS FOR
Crafts lovers, mothers, grandmothers, anyone who is into fabric and unique prints!
PORTABLE LEVEL
Batik fabric is quite light to carry and can easily fit into your suitcase!
PRICE RANGE
Block-printed batik is inexpensive at $3 per meter, whereas hand printed could cost $62 per meter.
WHERE TO BUY
Koleksi Melayu, M15, Central Market Annexe, Jalan Hang Kasturi, 50050 Kuala Lumpur