Sberbank of Russia
Moscow Travel Guide

/

August 29, 2017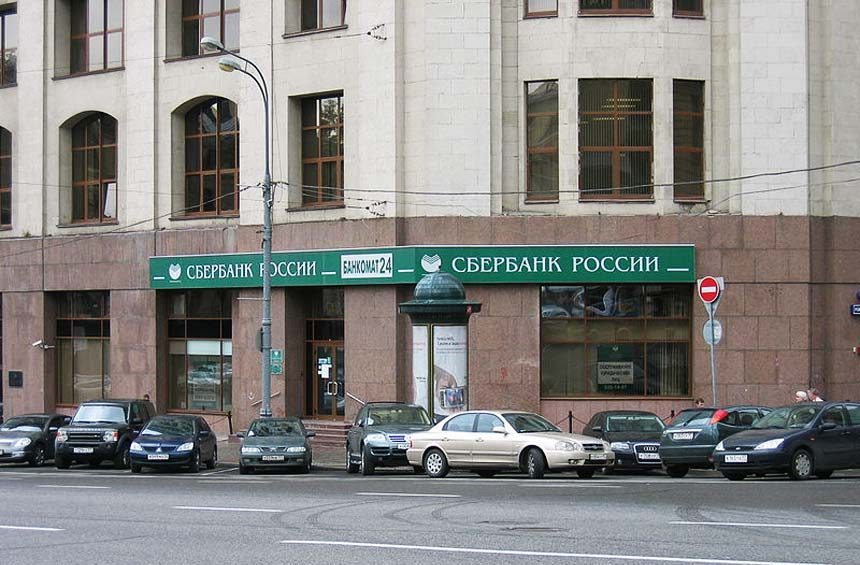 Image credit: A.Savin
Established in 1841 and currently operating over 16,000 branches all over Russia, Sberbank is considered as the oldest and largest bank of the country. It now controls a third of Russia's banking system.
What Sberbank can do for its visitors is offer money transfer and currency exchange services together with convenience. Their bank branches are scattered around the city, which are easily accessible from train stations and tourist attractions.
To check their daily rates, click here.
RECOMMENDED BRANCHES
1) Sberbank Central Office
This central office building is located next to the Institut Sistemnogo Analiza RAN
Address: 19 Vavilova St., 117997 Moscow, Russia
Phone: +7 495 957 58 62
Opening hours: Mon to Fri 08:30 – 19:30, Sat 09:30 – 17:30
2) Sberbank branch near Moscow Hermitage Garden
This branch is about a 7-minute walk from Moscow Hermitage Garden
Address: Oruzheynyy per., 41, Moscow, Russia, 127006
Phone: +7 495 500-00-05
Opening hours: Monday to Friday 10:00 – 19:00
3) Sberbank branch near Chistye Prudy metro station
Its location is within walking distance from Chistye Prudy station (less than 5 minutes)
Address: Myasnitskaya ul., 17, Moscow, Russia, 101000
Phone: +7 495 621-54-15
Opening hours: Monday to Friday 08:30 – 19:30
4) Sberbank branch near Museum of Zoology
This branch is just a 1-minute walk from the Museum of Zoology
Address: Romanov per., 4, Moscow, Russia, 125009
Phone: +7 495 258-05-00
Opening hours: Monday to Friday 09:00 – 18:00
5) Sberbank branch near Park Dubki
It is a 2-minute walk from Park Dubki
Address: Barvikhinskaya ul., 8/1, Moscow, Russia, 121596
Phone: +7 800 555-55-50
Opening hours: Monday to Friday 10:00 – 19:00
Banks and Money Changers in Moscow with Best Exchange Rates