Alamoudi Exchange Company
Mecca Travel Guide

/

May 04, 2017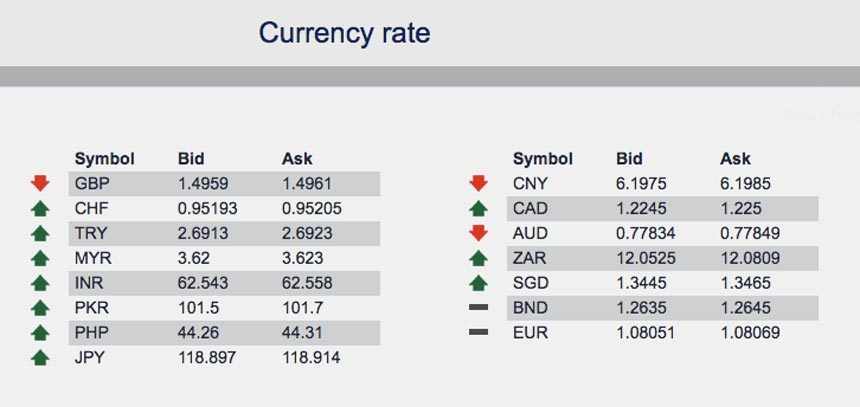 Image credit: Alamoudi Exchange Company
Alamoudi Exchange Company, a well-established company in Saudi Arabia, is another good place to exchange money.
The company is based in Jeddah and has only one branch in Mecca. This branch is conveniently located close to many hotels, including Hyatt Mawaddah hotel, Al Jazeerath hotel, Atage Softel hotel, and Manar Mawadah hotel.
Alamoudi Exchange accepts traveler's cheques.
To check their daily rates, follow: http://www.alamoudiexchange.com/view/currency_rate/currency_rate.php
Branch information
Address: Al Masjid Al Haram Rd, Al Hujun, Mecca 24231, Saudi Arabia
Phone: +966 126474515
Opening hours: Sat to Thu 08:30 – 22:30; Fri 16:30 – 22:00
Money Changers with Best Exchange Rates in Mecca