5 Best Dance Clubs in Gangnam to Party like a Celebrity
Seoul Travel Guide

/

May 31, 2017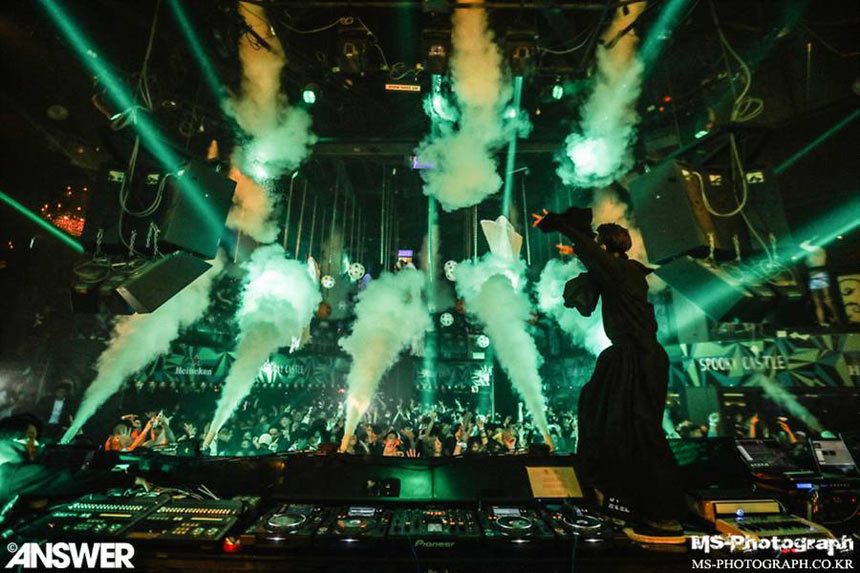 Image credit: Club Answer
Seoul has a super vibrant nightlife scene with parties that last till 06:00 or 07:00 in the morning of the next day. At some clubs like Mass, revelers can stay till 10:00. It is just an example of great dedication that Seoul clubs give to the clubbing scene and party lovers.
So if you want to take a piece of that fun at Seoul nightclubs, head yourself to one of the three hottest nightlife areas of the city – Gangnam, Hongdea and Iteawon. Among the three, Gangnam is where parties live their lives with a touch of luxury and people who join the crowd there often have with them fame, beauty or a thick wallet. Or all in one.
Gangnam dance clubs are just perfect for when you have money to spend or want to rub shoulders with some of the most sensational K-Pop stars. In this article, we reserve space to feature the top 5 party destinations in Gangnam that you should definitely not miss.
Remember you must be at least 19 years or older to be eligible to enter these clubs. And don't forget to bring along an ID card with a photo, unless you want to spend the rest of the night on the side of the road!
1. Club Octagon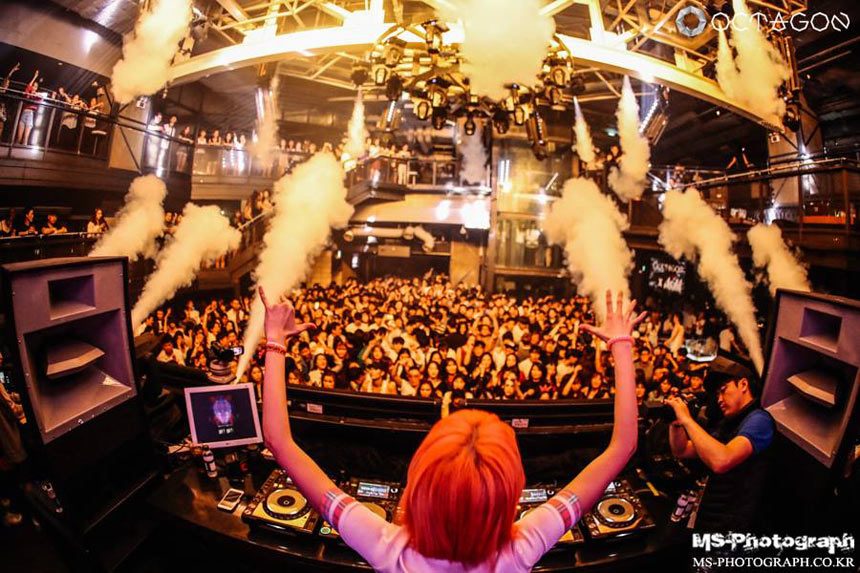 Image credit: Club Octagon
Cover Charge

30,000 KRW ($27)

Opening Hours

Thursday to Saturday 22:00 to 06:00

Location

B1/B2 New Hilltop Hotel, 152 Nonhyeon-dong, Kangnam-gu, Seoul
Highlights
A Great Clubbing Experience with Live Entertainment and Unique Architecture: The theme of music in the club is predominantly electronic and features probably the highest quality custom built music system in the country coupled with huge LED screens that DJs can use to personalize the music experience. The whole of the club follows an octagon architectural theme with everything inside shaped with 45, 90 and 135 degree angles. The club comes to life on Fridays and Saturdays with an amazing crowd entertained by Korean dancers and performers.
Different Levels with Choice of Hip-Hop and House Music: The club features various rooms all with their own themes and music, you could enter one room and enjoy EDM beats and pop into the other room to find hip hop music blaring on the dance floor so there are plenty of choices to suit your tastes. A glass elevator in the middle of the club shall give you access to all of the club's levels and rooms.
The best International DJs under one Roof: The club owes its reputation to the world-class DJs who spin some of the best deep house, tech and electro tunes to keep the energy levels up all night. Some of the A-list DJs that have performed in the club include Laidback Luke, Paul Van Dyk, Deniz Koyu, Fedde Le Grand, Vivid, Jochen Miller and Dash Berlin along with a host of home-grown talent.
5-Star Food and Drinks Menu: The food and drinks here are a bit on the pricier side but you surely get your money's worth with tasty snacks and dishes prepared by some of the most talented chefs in the city. The drinks menu starts at 3,000 Won for a draft beer whereas a pitcher costs 15,000 Won. The fancy cocktails and drinks are much pricier and a glass of vodka can cost about 14,000 Won.
Private Tables and VIP Rooms: This unique club, with hip underground vibes, offers its clubbers a world class nightlife experience with private rooms and VIP tables located on all three floors of the premises – no wonder it's the go-to party place for the high heeled folks and renowned Korean celebrities. The VIP rooms cost around 1,000,000 Won whereas VIP tables come much cheaper at 500,000 Won.
2. Club Answer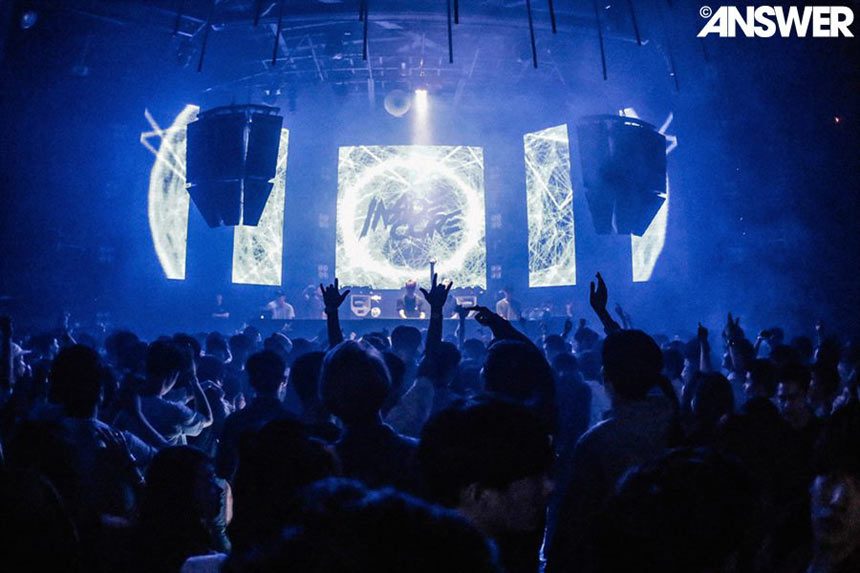 Image credit: Club Answer
Cover Charge

30,000 KRW ($27)

Opening Hours

Friday & Saturday 21:00 to 06:00

Location

125-16 Cheongdam-dongm Gangnam-gu, Seoul
Highlights
Amazing Layout with Three Floors and VIP rooms: The club is comprised of three levels with the second floor reserved for VIP guests, visitors and celebrities and the top floor featuring private rooms that can be reserved for private gatherings. The club's ambience can be described as intimate which is due to the layout of the arena since the whole building is wrapped around the main dance floor and stage with the music theme being predominantly electronic house music.
Freebies and Promotions: Answer is one of the very few clubs which is open every day of the weeks and is affiliated with some of the most renowned brands such as YouTube. It's partnership with brands allows it to hold exciting promotions and giveaways for guests including discounts on products such as Beats by Dr. Dre and lots of happening events and free concerts taking place throughout the week.
Exclusive Parties and Events: The club hosts many exclusive VIP parties, corporate meetings and fashion shows throughout the week and if you're lucky enough, you might get the chance to rub shoulders with some of the biggest Korean celebrities who all come to enjoy Answer's amazing nightlife experience. For more information on what exciting events the club has in store for this week, make sure to check out their website http://clubanswer.co.kr/blog/.
A Lineup of Talented DJs: Club Answer boasts an excellent lineup of local and international DJs who provide an electric atmosphere with high energy electronic music. Apart from some of the most popular international DJs such as Paul Van Dyk and Benny Bennasi, Answer also hosts local talent including DJ Drill, Day Walker, Demian Layke and Soundfuze.
3. Club Syndrome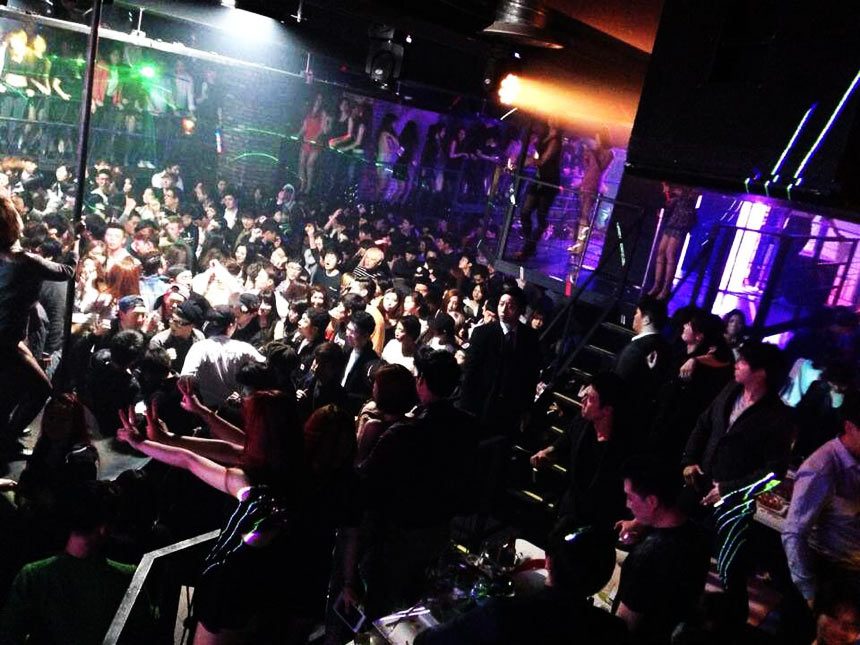 Image credit: Club Syndrome
Cover Charge

10,000 KRW ($9) on Thursdays
30,000 KRW ($27) on Fri and Sat after 12am

Opening Hours

Thursday: 18:00 to 06:00
Friday & Saturday:18:00 to 07:00

Location

Seoul, Gangnam-gu, Sinsa Dong 587-1. (Hotel Sunshine B1)
Highlights
Impressive Features including an Indoor Swimming Pool and VIP Rooms: Geared heavily towards EDM, House, Electronic and Hip Hop music, the club features a balcony area in the VIP section and private rooms for VVIP guests along with even a swimming pool inside one of the building's nine different zones where wild pool parties with bikini clad girls and dance performances are held. There are even digital lockers to store your prized personal belongings, so you don't get drunk and lose everything!
Different Music Zones with Talented DJs: Apart from its main EDM stage, Club Syndrom also features a separate hip hop stage where several talented rappers and DJs like Jay Park, Jessi, Vasco, Beenzino, Dok2, Swings and San E have performed in the past.
Exclusive Tables and Bottle Service: Syndrome also offers advance booking feature to guests who want an exclusive table with bottle service. The cost for a table with a minimum of two bottles starts at 650,000 Won but you may want to book in advance as the club gets packed after midnight on weekends and you may lose your reservation if you don't show up on time.
A Partying Hub for Renowned International Celebrities: The club is home to some of the world hottest DJs and celebrities with big names like Paris Hilton, Inpetto, Glowinthedark and Ferry Corsten. The performances and activities revolve around the stage area and also the pool area and the place is usually completely jam packed on Thursday and Friday nights.