Club Answer
Seoul Travel Guide

/

May 30, 2017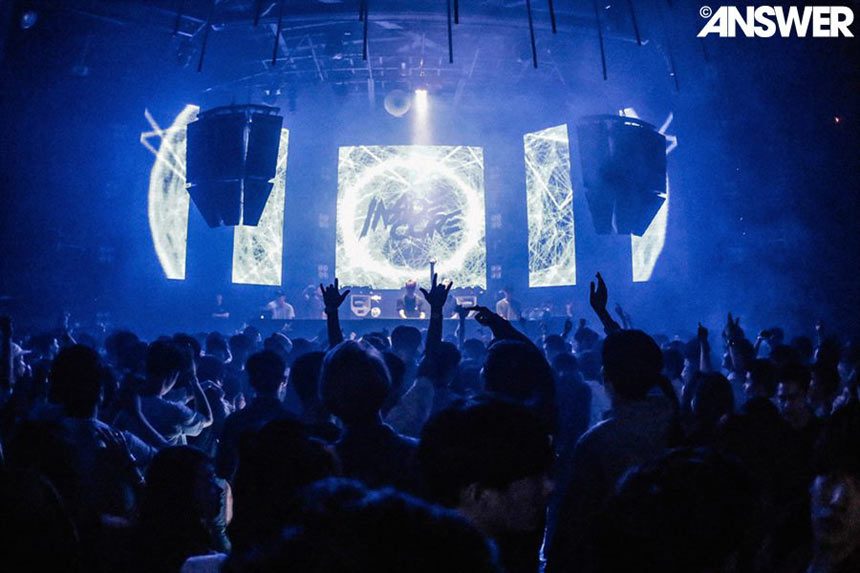 Image credit: Club Answer
Cover Charge

30,000 KRW ($27)

Opening Hours

Friday & Saturday 21:00 to 06:00

Location

125-16 Cheongdam-dongm Gangnam-gu, Seoul
Club Answer is one of the oldest clubs in the Gangnam area and features a lavish interior with marble floors, white leather seats and chandeliers. The club features amazing lighting, laser and sound systems and predominantly partners with renowned DJs and public party hosting companies but can even be rented out by private companies and individuals for private parties.
Highlights
Amazing Layout with Three Floors and VIP rooms: The club is comprised of three levels with the second floor reserved for VIP guests, visitors and celebrities and the top floor featuring private rooms that can be reserved for private gatherings. The club's ambience can be described as intimate which is due to the layout of the arena since the whole building is wrapped around the main dance floor and stage with the music theme being predominantly electronic house music.
Freebies and Promotions: Answer is one of the very few clubs which is open every day of the weeks and is affiliated with some of the most renowned brands such as YouTube. It's partnership with brands allows it to hold exciting promotions and giveaways for guests including discounts on products such as Beats by Dr. Dre and lots of happening events and free concerts taking place throughout the week.
Exclusive Parties and Events: The club hosts many exclusive VIP parties, corporate meetings and fashion shows throughout the week and if you're lucky enough, you might get the chance to rub shoulders with some of the biggest Korean celebrities who all come to enjoy Answer's amazing nightlife experience. For more information on what exciting events the club has in store for this week, make sure to check out their website http://clubanswer.co.kr/blog/.
A Lineup of Talented DJs: Club Answer boasts an excellent lineup of local and international DJs who provide an electric atmosphere with high energy electronic music. Apart from some of the most popular international DJs such as Paul Van Dyk and Benny Bennasi, Answer also hosts local talent including DJ Drill, Day Walker, Demian Layke and Soundfuze.
COVER CHARGE
The entrance fee is 30,000 KRW on featured nights (Friday and Saturday) which includes a complimentary free drink.
DRINK PRICES
The prices of cocktails range between 15,000 to 20,000 KRW with the VIP areas offering champagne for 400,000 KRW and tequila for 520,000 KRW respectively.
DRESS CODE
Keep it chic and classy; ditch the slippers, shorts and jogging suits.
HOW TO GET THERE
Commuting by train? Exit at Line #7 Cheongdam Station from which the club is a short five minute taxi ride away.
5 Best Dance Clubs in Gangnam to Party like a Celebrity