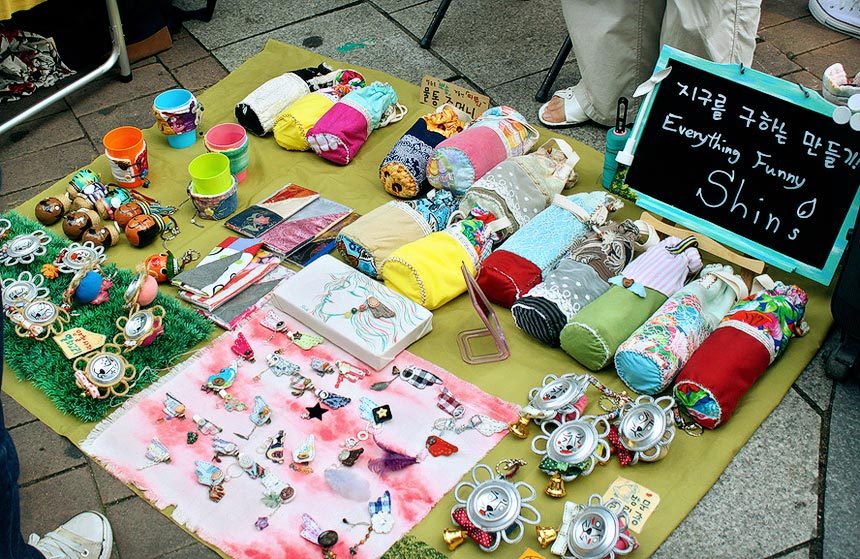 (Image: kaffy)
For the art lovers and indie fashion fans on your list, there is a treasure trove of unique artworks by budding Korean artists at Hongdae Free Market.
You can choose from the interesting choices of handmade crafts, unique jewelry, wood carvings, and watercolor paintings. There is something for everyone and you are assured that each art piece is original. Buying these is a wonderful way to support young local artists.
A small talk to the artist may give you an interesting story about the artwork to gift it together with the piece to the receiver at home.
The shopping experience at the free market is often enhanced by the delicious food and the lively environment brought about by the public performances by local musicians.
Hongdae Free Market is open every Saturday (from March to November).
Best gifts for: Art lovers, family, and close friends
Portable level: From easy to manage to manageable
Price range: KRW5,000 (US$5) and above
Where: Hongdae Free Market, 19-3 Wausan-ro 21-gil, Seogyo-dong, Mapo-gu, Seoul