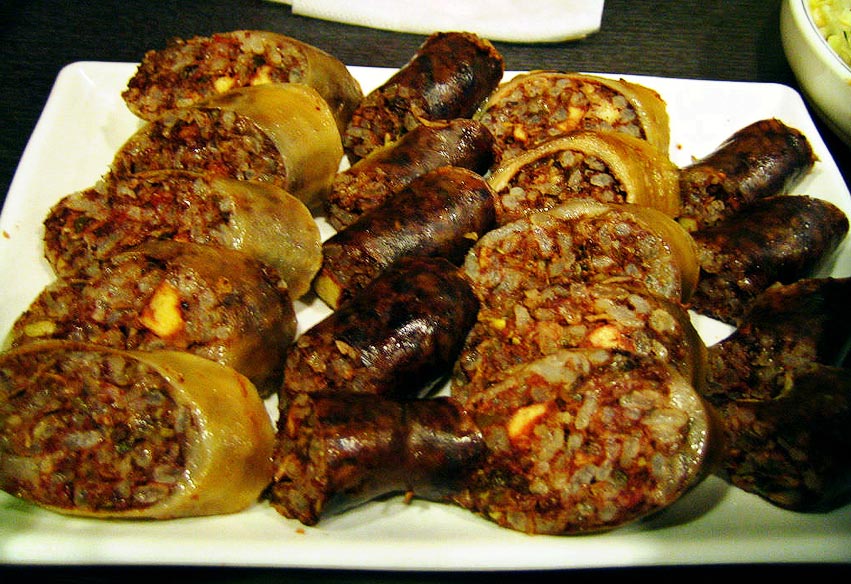 (Image: ayustety)
First things first – don't get confused when locals offer you "soondae" or sometimes even "sundae" and you get served something totally different from that sweet, cold treat.
Soondae, in Seoul street food lingo, is Korean blood sausage, a well-loved delicacy. For the uninitiated, the idea of sinking your taste buds into pork blood sounds too preposterous, but full-fledged foodies appreciate the rare street treat.
Koreans have a special way of preparing blood sausage, a lot different from blood sausages sold in other cities – mixed with sticky rice or glass noodles and then steamed or boiled. What makes soondae an even bigger treat is when vendors throw in a side of innards and, of course, gochujang.
Here are the best places to have soondae in Seoul.
GWANGJANG MARKET | Jongno-gu
For an authentic Seoul street food experience
What to order: Soondae, Ddeokbokki, Odeng
Price range: 500 to 5,000 Won ($0.43 to $4.32)
When: 11:00 – 23:00 Daily
Where: 88 Changgyeonggung-ro, Jongno-gu, Seoul
SUNDAE BOKKEUM ALLEY | Sillim-dong
For the biggest selection of Korean blood sausage
What to order: Soondae, Sundaeguk, Baek Sundae
Price range: 5,000 to 7,500 Won ( ($4.32 to $6.48)
When: 11:30 – 01:00 Daily
Where: Sillim-dong, Gwanak-gu, Seoul
GANGNAM STATION | Yeoksam
For unadulterated Korean blood sausages
What to order: Soondae, Ddeokbokki, Twiddeoksun
Price range: 3,000 to 5,000 Won ($2.59 to $4.32)
When: 14:00 – 01:00 Daily
Where: 1(il)-dong, Yeoksam, Seoul