Money Changers on Galle Road
Colombo Travel Guide

/

May 04, 2017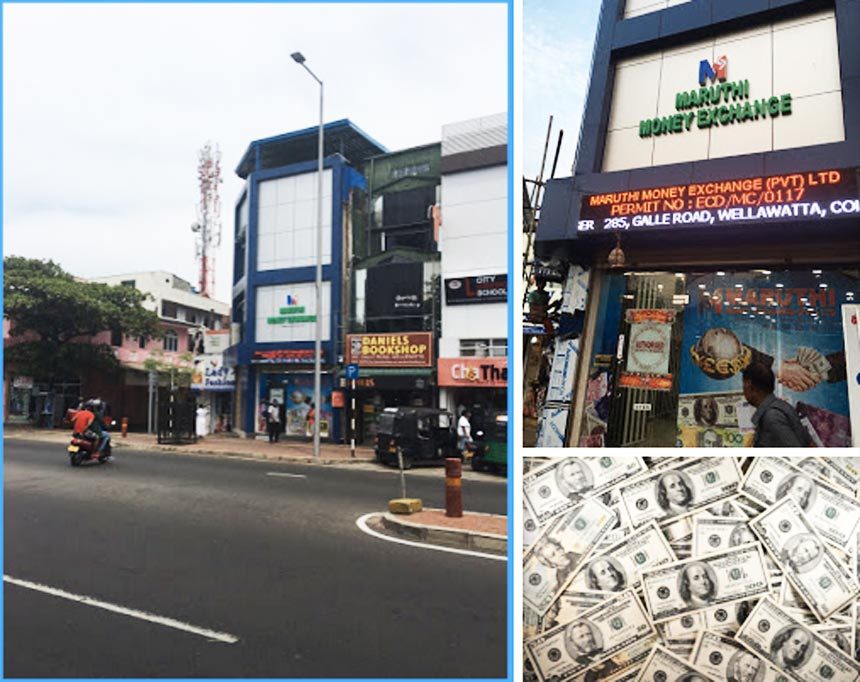 Image credit: Maruthi Money Exchange
Galle Road, one of the major roads in Colombo, is where you can find popular tourist landmarks like Galle Face Green and Galle Face Hotel.
The money changers along Galle Road are located at the inner suburb of Wellawatte, near Wellawatte Mosque and Wellawatte Public Market.
Most of these forex shops are open daily until 20:00.
Recommended money changers
1) Maruthi Money Exchange
This forex shop is in front of Wellawatte Police Station
Address: 285 Galle Rd, Colombo 00600, Sri Lanka
Phone: +94 11 2 362086
Opening hours: Daily 08:00 – 20:00
2) Prasanna Money Exchange
This forex shop is 3 minutes on foot from Wellawatte Bridge
Address: 57 Galle Road, Colombo 00600, Sri Lanka
Phone: +94 11 2 591420
Opening hours: Daily 08:00 – 20:00
3) Swiss Money Exchange
Located across Wellawatte Jumma Mosque
Address: 87 Galle Road, Wellawatte, Colombo 00600, Sri Lanka
Phone: +94 11 2 555551
Opening hours: Monday to Saturday 09:00 – 19:30
4) Royal Money Exchange
Located right beside Prasanna Money Exchange
Address: 55 Galle Road, Colombo 00600, Sri Lanka
Phone: +94 11 2 587107
Opening hours: Daily 08:00 – 20:00
Money Changers with Best Exchange Rates in Colombo