Money Changers on York Street
Colombo Travel Guide

/

May 04, 2017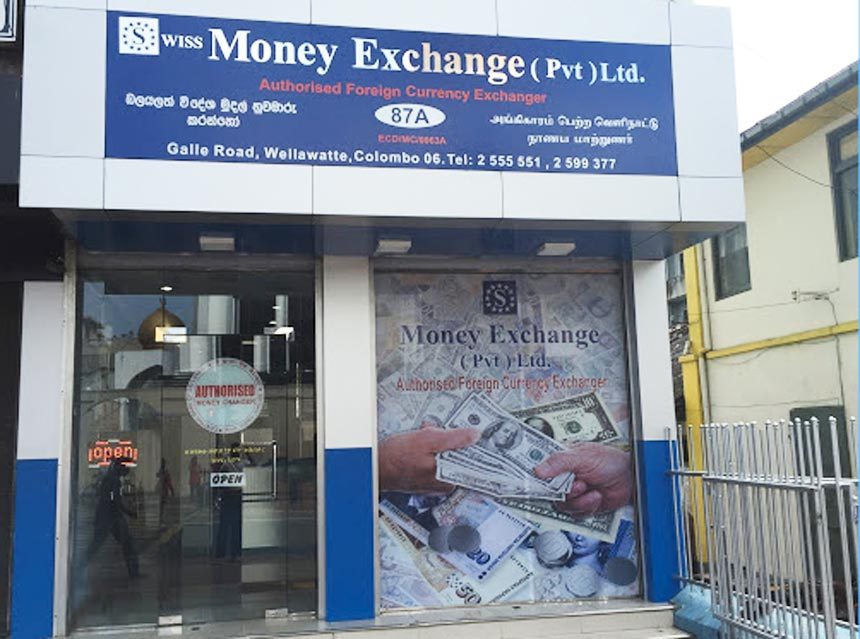 Image credit: Swiss Money Exchange
York Street is a short commercial street near the Presidential Palace and Gordon Gardens. It is also within walking distance from Pettah World Market.
All the popular money changers on York Street are strategically located in the same building. This is very convenient for those who want to compare rates before choosing a service to go with.
This building is just 3 minutes on foot from the Presidential Palace. Note that all of the money changers in this area are closed on Sundays.
Recommended money changers
1) Royal Money Exchange
Address: 51/C York St, Colombo 00100, Sri Lanka
Phone: +94 11 2 331824
Opening hours: Monday to Friday 09:00 – 18:00, Saturday 09:00 – 16:00
2) Swiss Money Exchange
Address: 51-B York St, Colombo 00100, Sri Lanka
Phone: +94 11 2 445538
Opening hours: Monday to Saturday 09:00 – 18:00*
3) International Exchange
Address: 53-B York St, Colombo 00100, Sri Lanka
Phone: +94 11 2347331
Opening hours: Monday to Saturday 09:00 – 18:00*
4) Windsor Money Changer
Address: 55 York St, Colombo 00100, Sri Lanka
Phone: +94 11 2421328
Opening hours: Monday to Saturday 09:00 – 18:00*
5) Kamal Money Exchange
Address: 57-A York St, Colombo 00100, Sri Lanka
Phone: +94 11 486 3720
Opening hours: Monday to Saturday 09:00 – 18:00*
Money Changers with Best Exchange Rates in Colombo