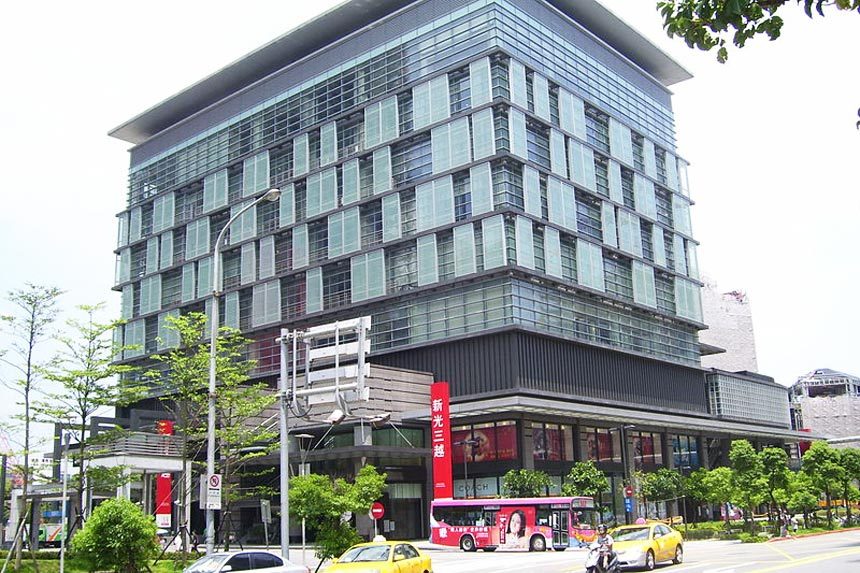 (Image: 霧隱虎)
Shin Kong Mitsukoshi is a popular department store in Taiwan that has in-house currency exchange booths.
This shopping haven has 4 branches in Taipei that are located near metro stations and local places of interest. If you are visiting Taipei 101, you can easily walk northward to the store's Xinyi branch.
The money changing shops at Shin Kong Mitsukoshi only accept USD, JPY, EUR, AUD, CNY/RMB, and HKD.
Branches
1) Shin Kong Mitsukoshi @ Taipei Nanxi
This is just a minute on foot from Zhongshan station
Address: 9F (Store 1)/ 5F (Store 2)/ 4F (Store 3), Shin Kong Mitsukoshi, 12 Nanjing West Road, Zhongshan District, Taipei, Taiwan
Phone: +886 2 2568-2868
Opening hours: Sun to Thu 11:00 – 21:30; Fri & Sat 11:00 – 22:00
2) Shin Kong Mitsukoshi @Taipei Station
The branch is a-minute walk from Taipei Main Station
Address: 1F Shin Kong Mitsukoshi, 66 Zhongxiao West Road, Section 1, Zhongzheng District, Taipei, Taiwan
Phone: +886 2 2388-5552
Opening hours: Sun to Thu 11:00 – 21:30; Fri & Sat 11:00 – 22:00
3) Shin Kong Mitsukoshi @ Xinyi Place
It is situated between Songshou Square Park and Lutheran Square, less than 15 minutes on foot to the north of Taipei 101
Address: 19 Songgao Road, Xinyi District, Taipei, Taiwan
Phone: +886 2 8789-5599
Opening hours: Sun to Thu 11:00 – 21:30; Fri & Sat 11:00 – 22:00
4) Shin Kong Mitsukoshi @ Taipei Tianmu
This branch is within walking distance from Tianfu Park, Tianhe Park, and Tianmu Baseball Stadium
Address: Building B-1F, 68 Tienmu East Road, Shilin District, Taipei, Taiwan
Phone: +886 2 2875-6000
Opening hours: Sun to Thu 11:00 – 21:30; Fri & Sat 11:00 – 22:00