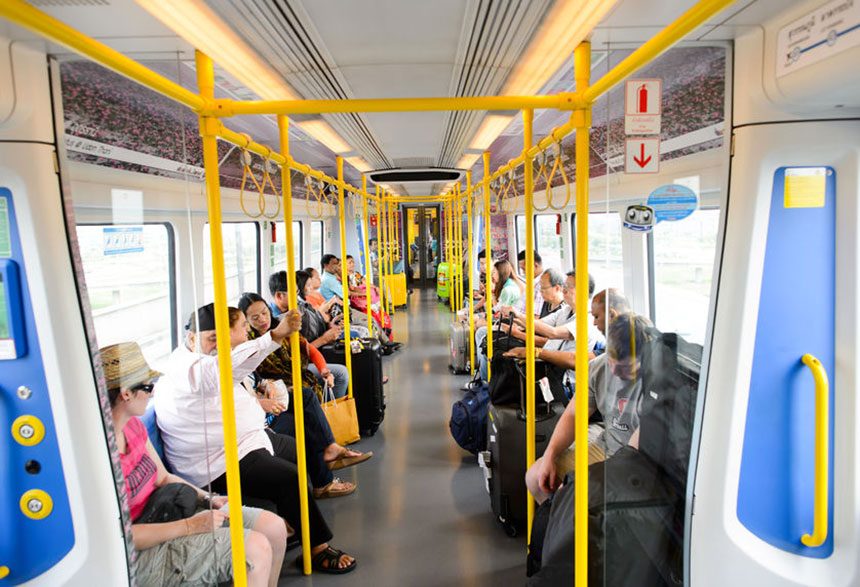 (Image: TEA)
The Airport Rail Link City Line is the fastest way to travel back and forth between Suvarnabhumi Airport and central Bangkok. The train station can be found at Basement B of the passenger terminal.
Service route: The train starts its journey at Suvarnabhumi station and end the ride at Phaya Thai interchange station in downtown Bangkok. Phaya Thai is a major station of the BTS Skytrain, from there you can take the train to travel around the city. The Airport Train stops at 6 stations along its way. One of them are the Makkasan City Interchange Station – a MRT station that can bring you around through its underground train system.
Travel time: 25 to 30 minutes
Cost: 45 baht ($1.3)
Service hours: 06:00 to 00:00 daily
Service schedule: The schedule offers trains every 12 minutes from 06:00 to 09:30 and from 16:30 to 20:30 on Monday to Friday. Apart from this, the trains leave every 15 minutes.