Bada Bing
Bangkok Travel Guide

/

May 21, 2017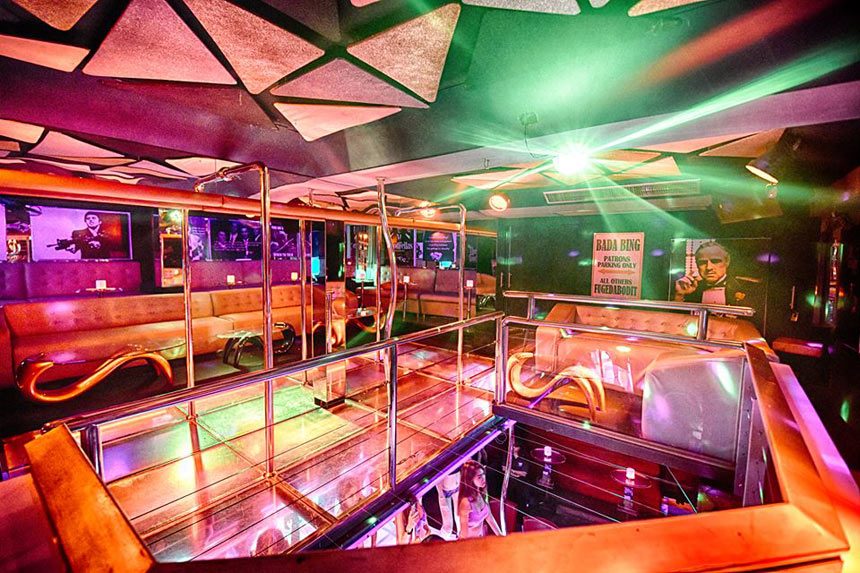 Image credit: Bada Bing
Drink Prices

THB140 ($4) for a beer

Opening Hours

Daily 20:00 – 03:00

Address

Patpong Soi 2, Bangkok
Located in the Patpong region of Bangkok, Bada Bing is by far one of the most popular and biggest go-go bars in the area. Overflowing with beautiful ladies, raunchy dancing and clapping customers, Bada Bing is a favorite amongst locals, expats and tourists!
Highlights
Comfortable, modern-style interior with tons of space: The layout of Bada Bing is just marvelous! Set over two floors, Bada Bing comes fully equipped with a large stage, VIP room with glass ceilings, and plush seating areas. Sit around the cushioned sofas lining the walls, or head upstairs to the VIP room for an exclusive night with your group.
Laid-back ambience, with prompt service: Whether you are new to the game, or are a regular, expect to be treated like royalty. The staff and girls are incredibly easy-going and friendly, ensuring that you receive the best customer service to enjoy your night to the fullest. Kick back, relax, and enjoy the show!
Themed nights for an exciting twist: Bada Bing features themed shows on different nights to entice you to come back! Whether it is a Burlesque night or doctor and nurse roleplay night, there is always something thrilling happening at this spot.
DRINK PRICES
THB140 ($4) for a beer, THB1500 ($43) promo for a bottle of Bombay sapphire on Sunday, Jack Daniel's on Monday, or Absolut Vodka on Tuesday!
5 Best Go Go Bars for Some Naughty Time in Bangkok