Insanity Nightclub
Bangkok Travel Guide

/

July 13, 2017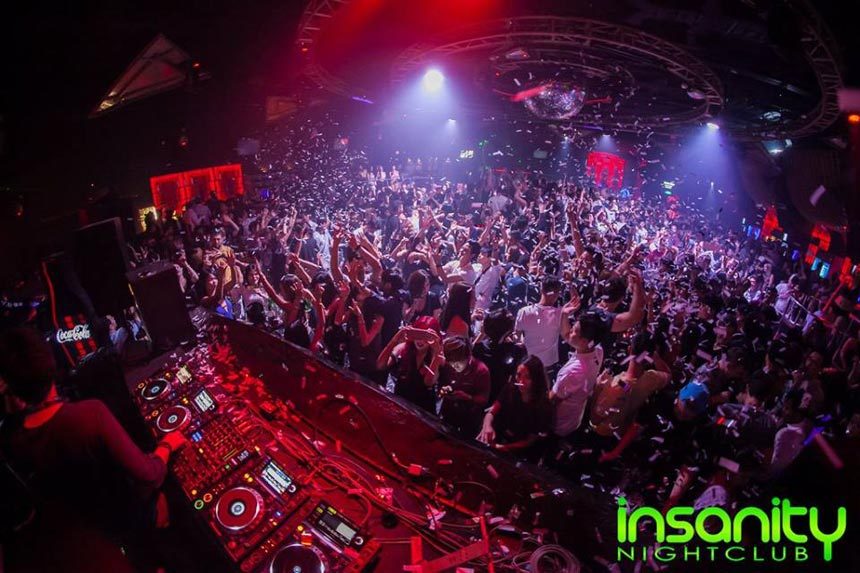 Image credit: Insanity
Cover Charge

• 300 THB ($9) on Sundays through Thursdays
• 500 THB ($15) on weekends and special events

Music

House, EDM, Hip-hop

Crowd

Locals, expats, and tourists

Opening Hours

Daily 21:00 – 06:00

Location

Sukhumvit
*Note: Insanity has moved to its new location at Sukhumvit soi 11, Bangkok since June 29, 2017.
Insanity looks like a huge warehouse that was given a facelift by adding crazy laser lights, an even more insane sound system, and plenty of heart-stopping professional dancers. It is located a short walking distance from both Asok and Nana BTS Stations, which is a huge convenience after partying all night.
Highlights
Partying 'til daylight: First things first, why is it called "Insanity"? One of the most possible reasons is the fact that it is open 'til 6 in the morning. If you're crazy enough to keep your club open 'til that hour, you indeed have the right to name it "Insanity". Another reason could be the variety of wild promotions they have such as their 99-baht drinks during happy hour.
Great place to meet girls: It could also be the reputation it has earned as one of the best clubs in the city to meet girls. With a high girl to guy ratio, both locals and expats troop to this prime nightclub for a chance to meet the lady of their dreams – or of their night at the very least. It also helps a lot that Insanity employs some of the best dancers, which draw in customers like moth to a flame.
Euro-style clubbing in the city: If there were anything to distract you from the gyrating professional dancers, it would be the delirious laser light show moving to the rhythm of bass-heavy EDM and house music spun by Thai and international DJs. Adopted from Euro-class clubbing, DJs play from an elevated booth, so they can see who comes to play and who comes to party.
DRINK PRICES: Wine starts from 200 THB ($5.50)
NOTE: Insanity is adjacent to V8 Diner and if you eat there, you get free entry to the club. What a great deal!
ADDRESS: Sukhumvit 12, Bangkok 10110
PHONE: +66 2 653 2923