NARZ Nightclub Bangkok
Bangkok Travel Guide

/

July 13, 2017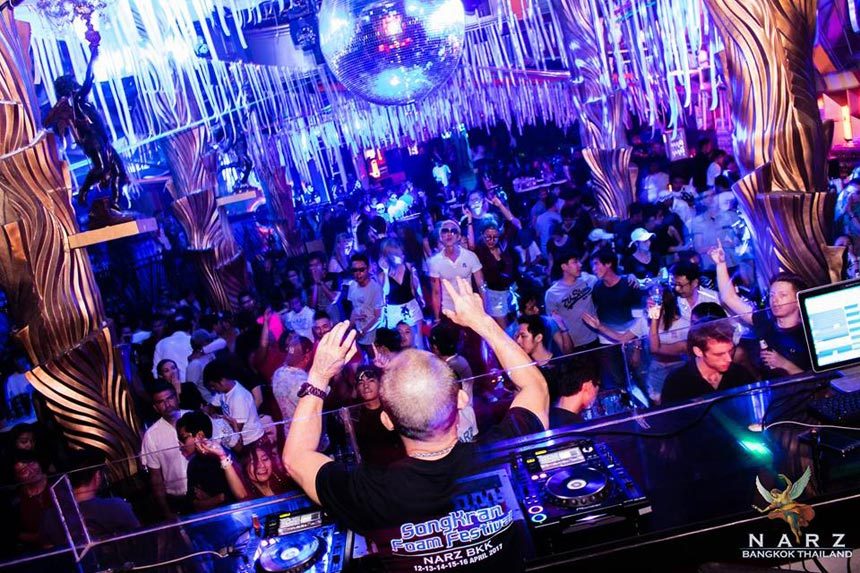 Image credit: NARZ
Cover Charge

• Free entry before 22:00
• From 400 baht thereafter

Music

Hip-hop, Trance, House, Techno

Crowd

College students, young professionals, tourists, expats

Opening Hours

Daily 20:00 – 06:00

Location

Sukhumvit
The best way to get to NARZ is to take the MRT to Sukhumvit and then take a cab. You will know once you've reached NARZ because it's probably the biggest nightclub you'll ever lay your eyes on.
Highlights
Party mansion that is open 'til past sunrise: NARZ is a mansion with four floors, eight bars, an expansive outdoor area, and a pool – all dedicated to serving the party/clubbing needs of locals and foreigners 'til as late (or early?) as 6 the next morning.
Bangkok's party veterans: Having opened in 1992, NARZ has seen, survived, and taken part in the evolution of Bangkok's party scene. You can tell by the looks of it that NARZ is serious about giving Thais and Bangkok guests the party of their lives. If you still couldn't, then you'll be able to once you step foot on the premises and get a glimpse of its hip-hop room, and two EDM rooms. It also has the most impressive roster of local and international DJs, so any night you go is guaranteed to be an unforgettable one.
All the elements you need for a kicking party: In fact, once you're inside, you'll get the feeling that the NARZ team doesn't ever want you to leave with its mesmerizing lighting, super energetic DJs, and top shelf cocktails. Add to that the gorgeous stream of locals and foreigners making each night even more colorful.
DRINK PRICES: Starts at 200 THB ($6)
NOTE: Party does not start 'til midnight so that's a caveat if you're looking to not pay the cover charge.
ADDRESS: 112 Sukhumvit Soi 23 Road, Bangkok, 10110
PHONE: +66 2 258 4805