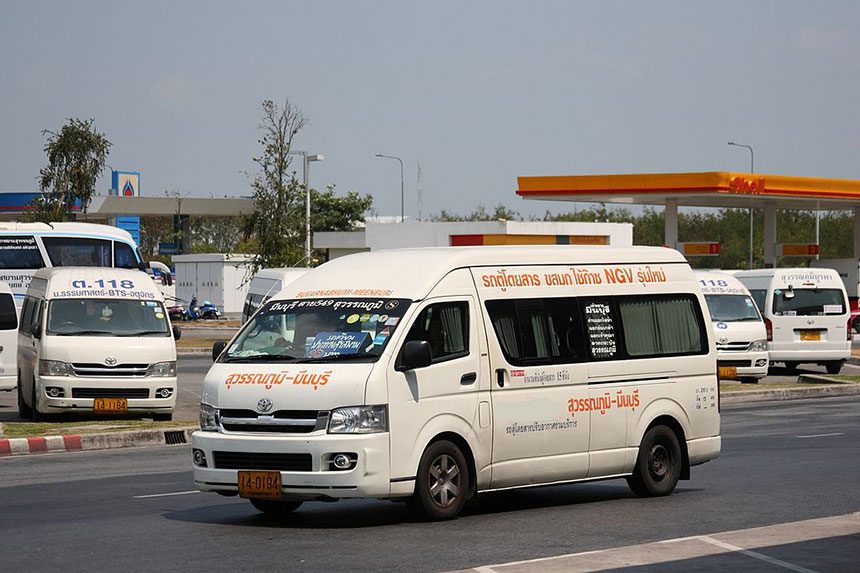 (Image: Ilya Plekhanov/WikiMedia Commons)
Public Van is another cheap way to get to downtown Bangkok. The vans pick up passengers at gates 1 and 8 of Arrival Terminal, which are situated on the first floor.
Service route: From Suvarnabhumi Airport to Victory Monument. Victory Monument is a major transportation hub that offers bus, van and BTS Skytrain services to Bangkok residents. The van makes some stops along the route.
Travel time: 45 to 55 minutes
Cost: 40 baht ($1.15)
Service hours: 05:00 to 22:00 daily
Service schedule: Departure every 20 minutes. The intervals become shorter during afternoon peak hours, from 16:00 to 18:00, with services available every 5 minutes.