Route 66
Bangkok Travel Guide

/

August 01, 2017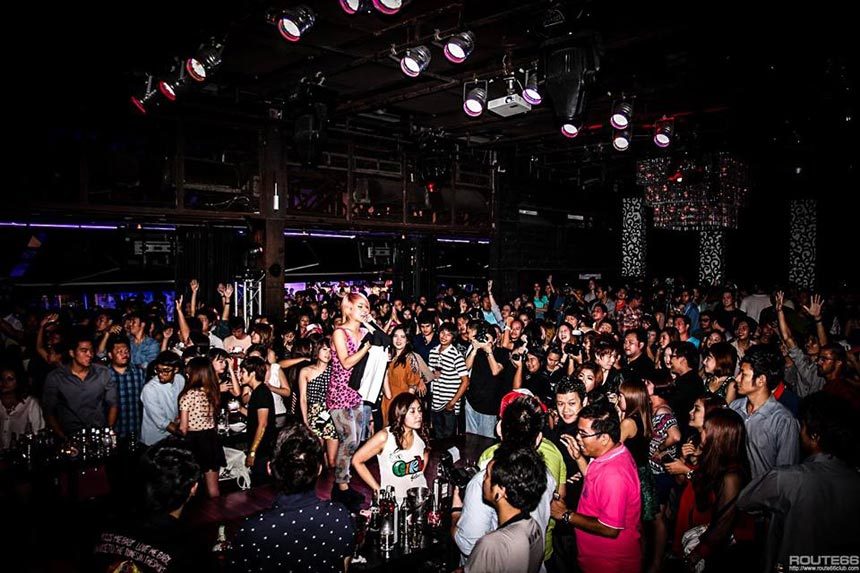 Image credit: Route 66
Cover Charge

300 THB ($9) for foreigners

Music

Hip-hop, R'n'B, Live band, EDM, House

Crowd

Mostly locals, college students

Opening Hours

Mon to Sat: 20:00 – 02:00
Suns: 20:00 – 12:00

Location

RCA
Being the first club on RCA, Route 66 has gained notoriety among locals and tourists alike. It is the most recommended nightclub by taxi drivers, and is possibly every local's first taste of the nightlife. To get to Route 66, get off Petchaburi station and take a taxi.
Highlights
Two party rooms on weekdays: Route 66 makes it a point to accommodate the different kinds of partygoers by having two rooms on Sundays through Thursdays – one with DJ-fueled beats and another with a live band playing an eclectic array of foreign and Thai hits.
Two MORE party rooms on weekends: The weekends always guarantee a packed crowd at Route 66 so how did they deal with that problem? Instead of driving the party crowd away, they decided to build two more party rooms, which they open on Fridays and Saturdays to add trance, electronic music, house, and Thai pop in to its party scene.
A great chance to party like a local – with the locals: RCA's most famous nightclub has no dance floor, but make no mistake about it, the dancing crowd can still get wild! When in Route 66, do as locals do, pick your table, pick your poison, and dance to your heart's content.
DRINK PRICES: Starts at 160 THB ($4.69)
NOTE: Arrive early when partying on a weekend as the place can get packed as early as it opens at 8 in the evening.
ADDRESS: 29/33 – 48 Royal City Avenue Building, Soi Soonvijai, Rama 9 Road, Bang Kapi, Huay Kwang, Bangkok 10310
PHONE: +66 2 203 0936