Spanky's Agogo
Bangkok Travel Guide

/

May 21, 2017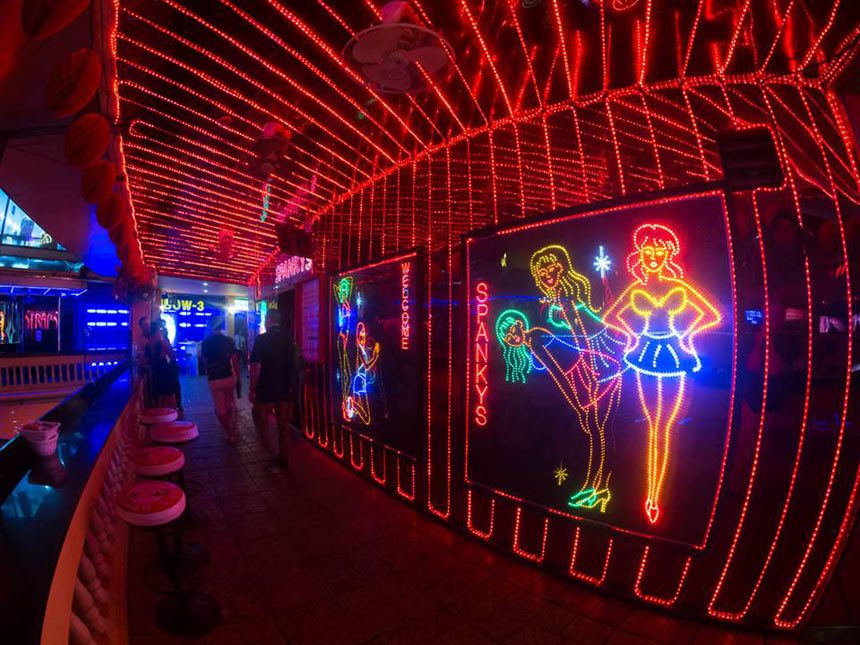 Image credit: Spanky's
Located in the heart of Nana Plaza, Spanky's celebrates it's 8th year of business in the go-go world. Known as one of the oldest bars in the area, they surely know what they are doing! Featuring some of the best quality shows, affordable drinks and an intimate setting, Spanky's is one of the top picks amongst the go-go seeking clientele.
Highlights
Laidback and friendly attitude with a local feel: For a cozier, local experience, make sure to visit Spanky's at your next night out. As its clientele is mostly regulars, it creates an authentic vibe to the venue. However, it is still very tourist-friendly. Enjoy the exceptional customer service, with super easygoing staff and friendly go-go girls.
Medium-sized venue for a warm and intimate night: Although Spanky's does not boast gigantic venue space, it is still comfortable enough on a weekday to visit without bumping into other customers with every step. The dancefloor holds up to 20 dancers, with cozy benches surrounding the floor to ensure you have an optimum view from every angle.
Professional high-quality erotic shows: Spanky's go-go girls are not new to the game! These highly experienced girls will dazzle you with choreographed shows lasting 15 minutes, featuring some of the most erotic striptease performances, and a shower booth for an added touch.
5 Best Go Go Bars for Some Naughty Time in Bangkok