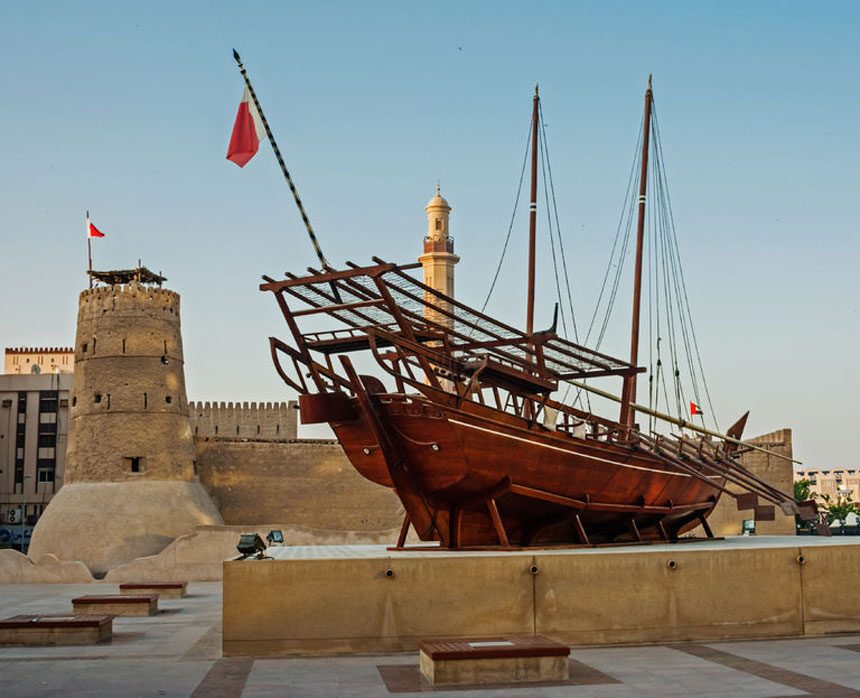 (Image: server )
What
The Dubai Museum is located at Al Fahidi Fort, a former defense structure that is now Dubai's oldest facility.
The Dubai Museum chronicles Dubai's history from being an ancient trading port to a hub of modern commerce. It is divided into several galleries that contains life-size dioramas and interactive displays that showcase the rich history and culture of Dubai.
The museum also houses recreations of Dubai life such as Bedouin tent, souk and mosque.
Why
Every trip to a new city requires a deeper understanding of its history and culture. In Dubai, this can easily be learned through a quick visit to the Dubai Museum.
Understanding the city's culture and history allows you to have a better appreciation of Dubai.
More historical and heritage sites
To complete your historical tour of Dubai, explore the whole Al Fahidi Historical Neighborhood, also known as Al Bastakiya, and walk along the narrow walkways to marvel at the old housing units of Dubai. From there, head towards the nearby Heritage and Diving Villages for a glimpse of Dubai's culture of fishing and pearl-diving.