Pott Change
Amsterdam Travel Guide

/

November 17, 2016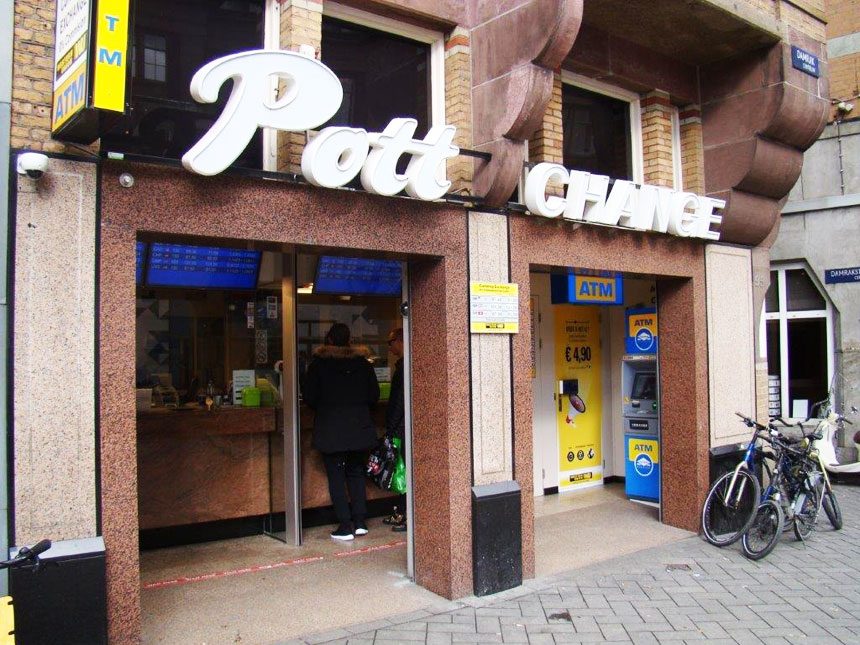 Image credit: Pott Change
The first change office to check out on Damrak avenue must be Pott Change, the most popular independent money changer in Amsterdam.
This 25-year experience business has only one office in the capital of Netherlands. You can easily locate its shop, which is near the Royal Palace, the Nieuwe Kerk, and the National Monument.
Pott Change has won people's hearts through constantly providing best rates alongside fast and efficient service. It also partners with Western Union to include worldwide money transfer service in its business.
Best rates for
– USD
– GBP
– JPY
– AUD
– CAD
– CHF
– CZK
– DKK
– NOK
– SEK
Branch information
– Address: Damrak 95, 1012 LP Amsterdam, Netherlands
– Phone: +31 20 626 3658
– Opening hours: Mon to Fri 08:30 – 20:15; Sat & Sun 09:30 – 20:15
– To check their exchange rates, click here
The 5 Best Money Changers in Amsterdam