10 Best Czech Souvenirs from Prague
Prague Travel Guide

/

June 06, 2018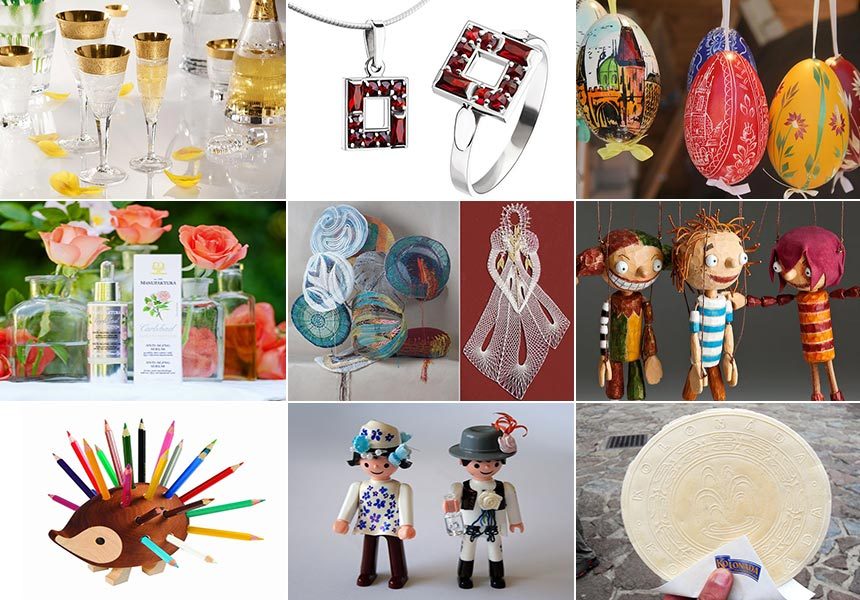 After spending the day roaming around the beautiful streets and gaping at the stunning architecture, it's time to do some shopping! This amazingly historic city offers a ton of eccentric and conventional souvenir options. Whether it is a traditional Marionette (puppet) for your niece, or elaborate Bohemian jewelry for your wife, Prague will amaze you with endless gift ideas.
Take a look below at the top 10 items to buy in Prague, and get shopping!
1. Natural cosmetic products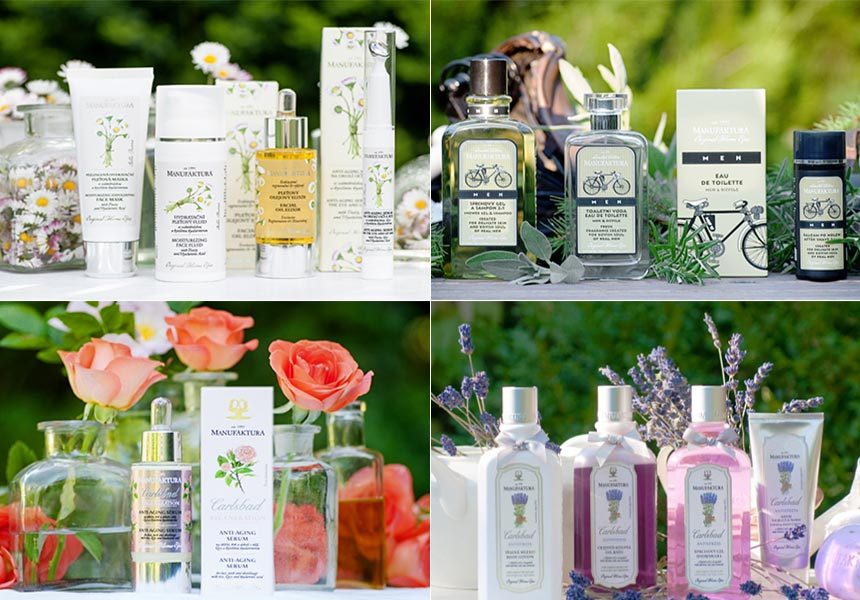 Image credit: Manufaktura
The Czechs are renowned for producing natural cosmetics. Shop around at Manufaktura for beer-infused cosmetics, which contain a ton of vitamins, minerals and nutrients that nourish the skin. Try out the 'Shine and Vitality Beer Hair Balm' from Manufaktura (169CZK).
For organic plant-based cosmetics, explore Botanicus and Boemi with their growing product line. You will find everything from skincare, body products, soaps, and more. Prices are very affordable, and the range is astounding! You will surely find a new favorite face mask at one of these stores.
BEST GIFTS FOR: Your skincare-obsessed friend, girlfriend, wife, or hippie-organic friend.
PRICES: From 120CZK (5.5USD), depending on product and size.
PORTABLE LEVEL: Very portable and most companies offer travel-size alternatives. Check airline regulations for liquid allowances!
WHERE TO BUY: Online, or at their official stores:
Manufaktura: Melantrichova 970/17, 110 00 Praha 1-Staré město, Czechia
Botanicus: Týn 1049/3, 110 00 Staré Město, Czechia
Boemi: Chrustenice 25, 267 12 Chrustenice, Czechia
2. Czech Marionettes (Puppets)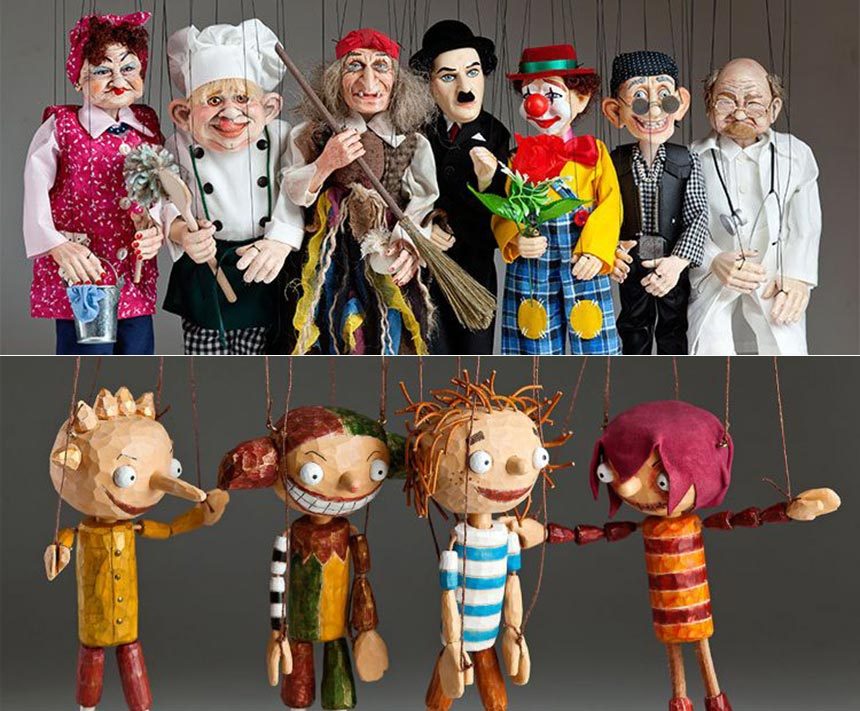 Image credit: CzechMarionettes
Explore the lines of unique hand-crafted puppets at the old town of Prague, and allow your eyes to choose your favorite one. Gaze at the puppets hanging from ceiling to floor, and discover all shapes and sizes, with puppets resembling literary characters, cartoons, and even political figures! Make sure you visit a marionette workshop to learn how the puppets are created.
BEST GIFTS FOR: Your daughter or son, or anyone that enjoys hand-carved statues and items.
PRICES: From 49USD
PORTABLE LEVEL: Very portable and light
WHERE TO BUY: Stores near Charles Bridge in the Old Town:
Shop Marionety Truhlar: U lužického semináře 5, 118 00 Praha 1-Malá Strana, Czech Republic (Open daily from 10:00 to 19:00)
Obchod Loutkami: Nerudova 233/47, 118 00, Czech Republic (Open daily from 10:00 to 19:00)
Ami Puppets: Nerudova 233/47, 118 00 Malá Strana, Czechia (Open daily from 10:00 to 18:00)
3. Czech toys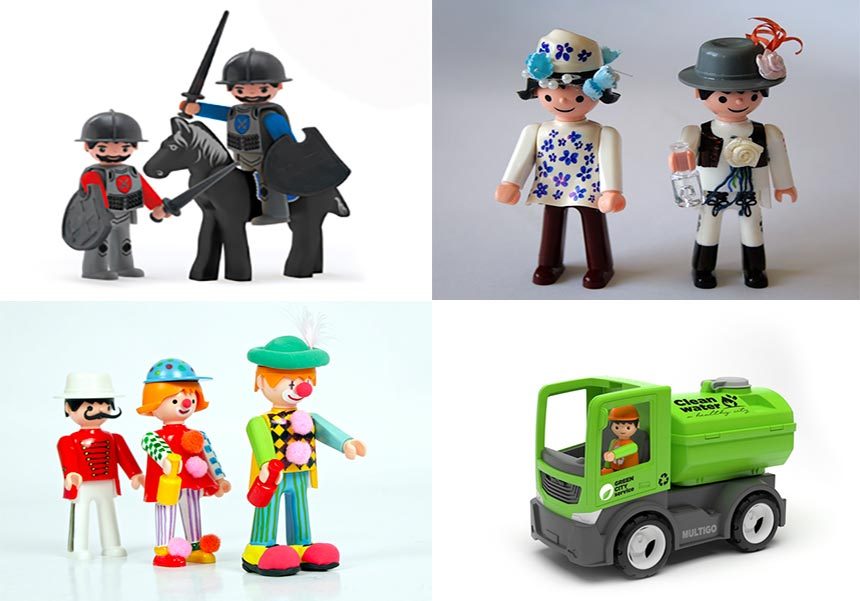 Image credit: igracek
Toys and handicrafts in the Czech Republic come with a long history and are bursting with authenticity. While you wander around the old town in Prague, you will stumble upon dozens of toy stores, selling everything from old-fashioned wooden trains to puppets, wooden animals, and handcrafted souvenirs.
One does not have to be a child to appreciate the intricate detail and exceptional craftwork of the wooden toys found in Prague! Look for the igracek, which is a legendary plastic figure that has been around since 1976. Another popular toy is the little mole, or Krtek, which is based on a famous cartoon figure. Prices are very affordable and quality is exceptional.
BEST GIFTS FOR: Your nieces and nephews, your bestfriend's children, or anyone that collects traditional wooden toys and handicrafts.
PRICES: From 5USD
PORTABLE LEVEL: Very portable – depends on size of toy and fragile parts. Always make sure the toys are well wrapped!
WHERE TO BUY: Czech Tradition stores at various locations, including Melantrichova 17, Karlova 26, Mostecká 17, Železná 3, Nerudova 31, and Ruzyně Airport
4. Koh-i-noor colored pencils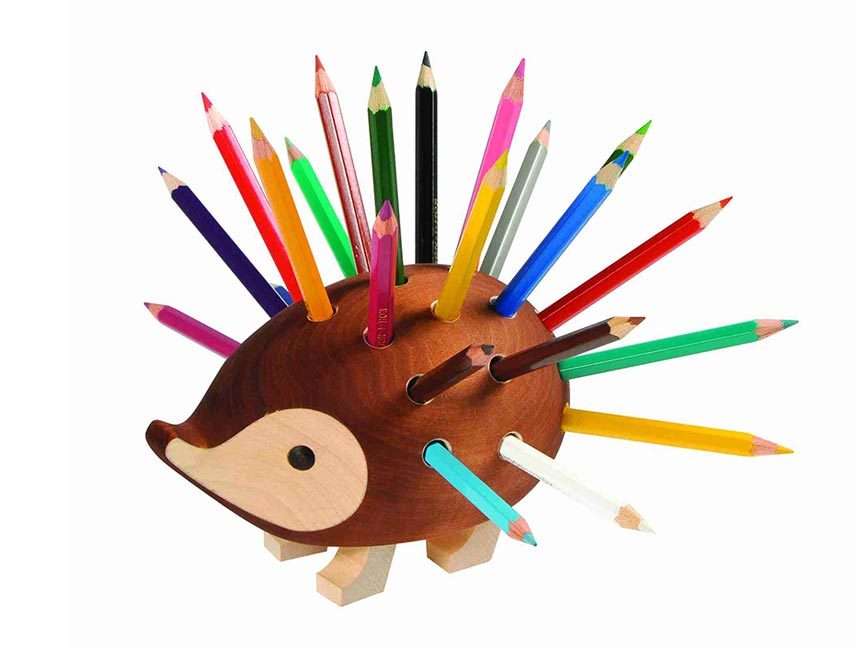 Image credit: Koh-i-noor
Around since 1790, these Czech coloring pencils are well established all around the world. After the pencil hits paper and you discover the amazing color payoff, you'll know why they've been around for this long.
These wax-based colors are extremely creamy, with vibrant colors and packs to choose from. You can get your hands on these colors at the iconic flagship store near the Powder Tower. The store's design is a piece of art in itself, vibrantly displaying a dizzying array of colors, pencils, crayons, stationery, and more.
BEST GIFTS FOR:  Anyone that enjoys coloring, your kids, or your artistic friend.
PRICES: From 20USD for a set of 24, prices vary depending on product and set size.
PORTABLE LEVEL: Very portable, and come in a case if you choose the set.
WHERE TO BUY: Koh-i-noor shops at:
Na Příkopě 26, 110 00 Nové Město, Czechia (Mon to Fri 10:00 – 20:00)
Slezská 126/6, 120 00 Praha, Czechia (Mon to Sat 09:00 – 18:00)
5. Bohemia glass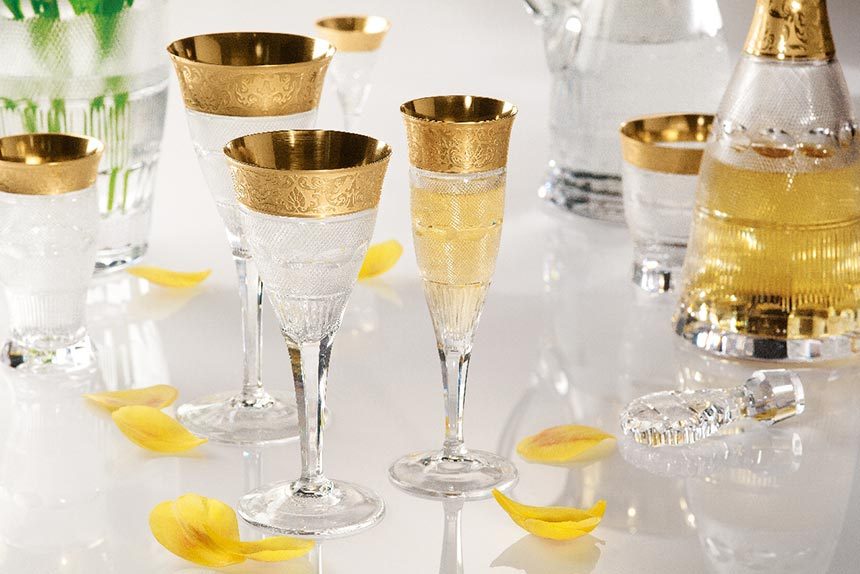 Image credit: Moser
This traditional crystal is absolutely mesmerizing. You can find tons of shapes and sizes, all hand-cut and intricately engraved by various factories around the Czech Republic. There are a variety of brands, and quality ranges depending on brand and price.
If you are searching for a high-end present, the Moser store contains a wide selection of high-quality Bohemia glassware. For lower-end and budget presents, you can find Bohemia crystal at souvenir shops at various locations in Prague.
BEST GIFTS FOR: Your crystal-obsessed friend, mother, boss, or yourself as a home decoration.
PRICES: From 50USD, depending on brand, quality and size.
PORTABLE LEVEL: Fragile, but easy to manage. Make sure they are well wrapped for travelling!
WHERE TO BUY:
You will find the lower-end Bohemia crystal shops on Wenceslas Square, Na Prikope and Celetna.
For higher-end, take a look at Moser: Černá růže, Na Příkopě 853/12, 110 00 Nové Město, Czechia
6. Bohemia garnet jewelry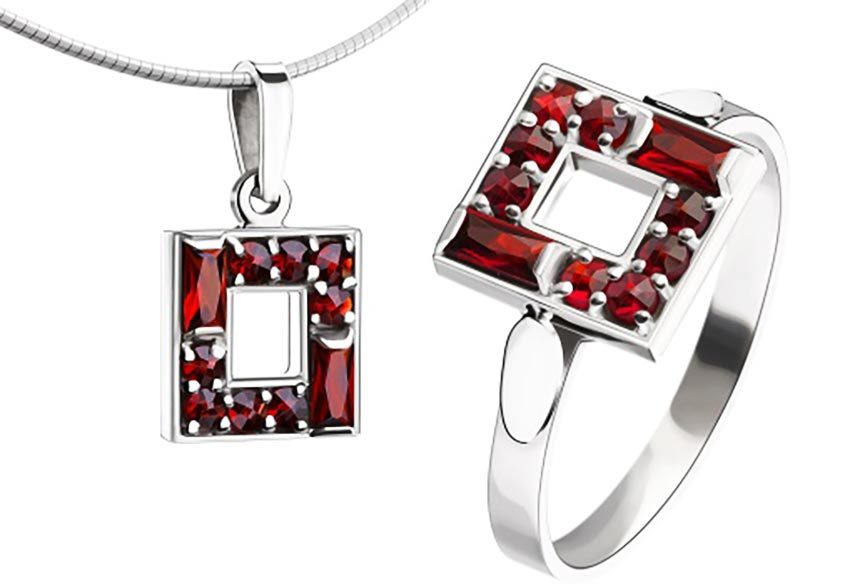 Image credit: Turnov
This beautiful deep-red stone has been used for centuries as a royal gem in the Czech Republic. You will find a plethora of jewelry stores in Prague, selling garnet earrings, necklaces, and bracelets. However, always make sure the store shows you a certificate of authenticity before you buy anything, as there are plenty of fakes that will claim the jewelry is made of true garnet. You can also shop online for garnet jewelry at Turnov. Take a look at their sale section for some bargains.
BEST GIFTS FOR: Girlfriend, wife, (the perfect) Mother's Day present, co-worker, your fashionable friend, or anyone that loves jewelry.
PRICES: 2000CZK+
PORTABLE LEVEL: Easy to manage, lightweight and wrapped.
WHERE TO BUY: Turnov: Dlouha 28, Na Prikope 23 (inside the mall) and Panska 1/892
7. Czech lace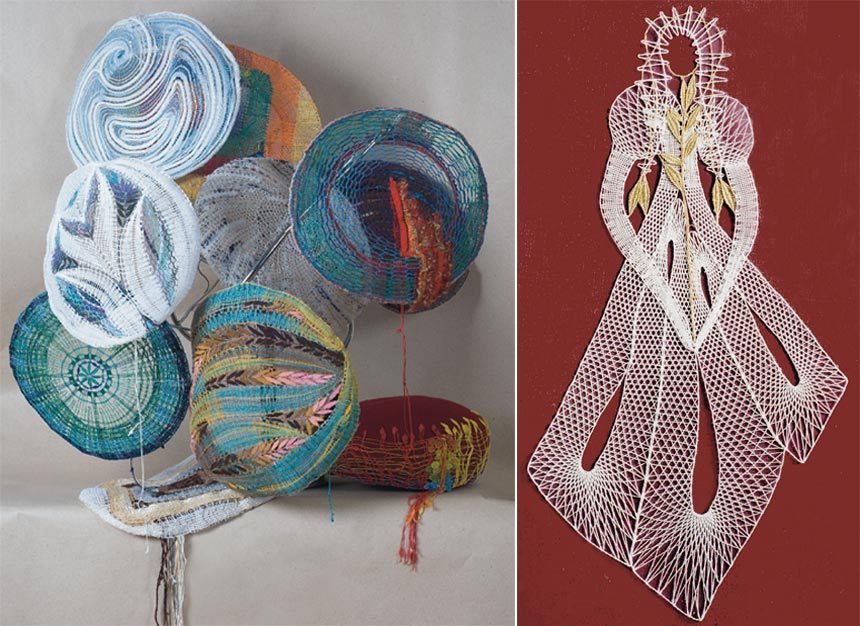 Image credit: Paličkování
Made in Eastern Bohemia, Czech bobbin lace is extremely popular amongst tourists and locals alike, with over 400 years of tradition and production comes delicately detailed designs. You can find anything from lace pieces, tablecloths, underwear, dress accessories, and even Christmas decorations, all made of traditional lace. If you are seeking some unique home décor, or a lace band to complete that plain dress, look no further!
BEST GIFTS FOR: Your craft-savvy friend, grandmother, co-worker, or mother, or décor for your own home.
PRICES: 120 CZK+, depending on size, product type, and detail.
PORTABLE LEVEL: Very portable, light, and easy to manage.
WHERE TO BUY: Textile stores around Prague:
Textilni galanterie Filium: Nové Město, Praha 1, náměstí Republiky 1078/1
Kanafas: Smíchov, Praha 5 Štefánikova 42
8. Oplatky (Spa wafers)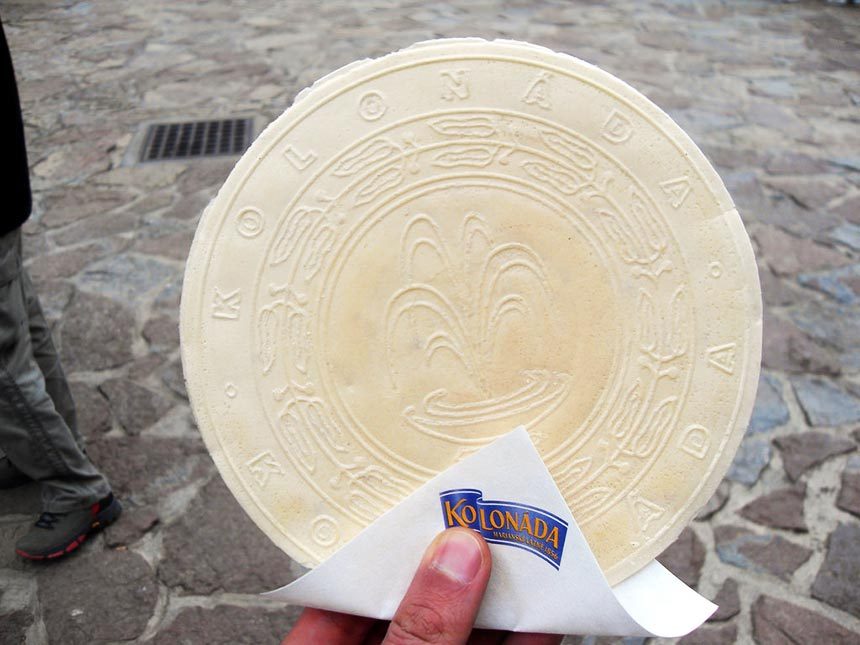 Image credit: Mohamed Yahya
These giant wafer cookies have been around since the 1800s, and were particularly produced in the city of Karlovy Vary. They are very thin, circular wafers, often lined with a layer of cocoa, hazelnut or vanilla. Take a bite from the crisp wafer, and allow the deliciously delicate flavors to melt in your mouth.
These wafers are widely available in supermarkets and stores in Prague. There are a variety of brands and producers that make these wafers. Find your favorite flavor and load up on wafers!
BEST GIFTS FOR: Anyone that appreciates traditional foods, your friend with the unstoppable sweet tooth, your parents, or co-workers.
PRICES: 4$+
PORTABLE LEVEL: Very portable, and easy to manage.
WHERE TO BUY: Supermarkets and stores around Prague.
9. Paintings, books, CDs of Czech best-known artists, authors, and composers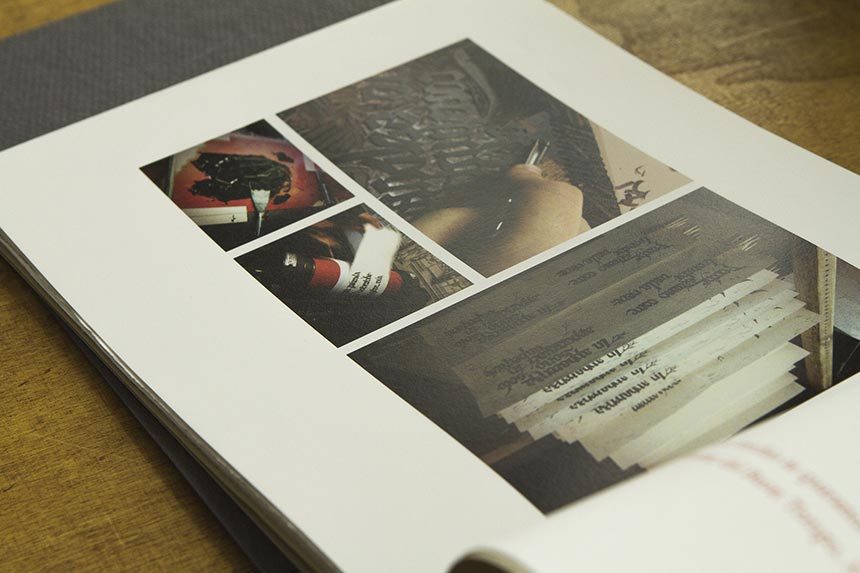 Image credit: Luca Barcellona
What's better than getting a taste of a country's traditional art, language and music? Purchase a CD by a famous composer or Czech orchestra at Rudolfinum or Bontonland Megastore for your musical best friend. Looking for some traditional literature? Pick up a new book for that plane journey home, written by a Czech author, such as Milan Kundera or Franz Kafka. If you are searching for a new poster to brighten up that bland living room wall, you will find tons of vibrant paintings and posters in a variety of sizes and price ranges. With Prague, the possibilities are endless!
BEST GIFTS FOR: Your father, CDs for that friend that listens to all types of music, home décor, or a co-worker's housewarming present.
PRICES: Ranges depending on product type, but all are quite affordable.
PORTABLE LEVEL:  Portable depending on item. Make sure paintings can be wrapped/in a small frame.
WHERE TO BUY:
Music: Rudolfinum at Alsovo nabrezi 12
Books: The Globe at Pstrossova 6
Paintings and Posters: Mucha Museum Panska 7
10. Czech Easter Eggs (hand-etched eggs)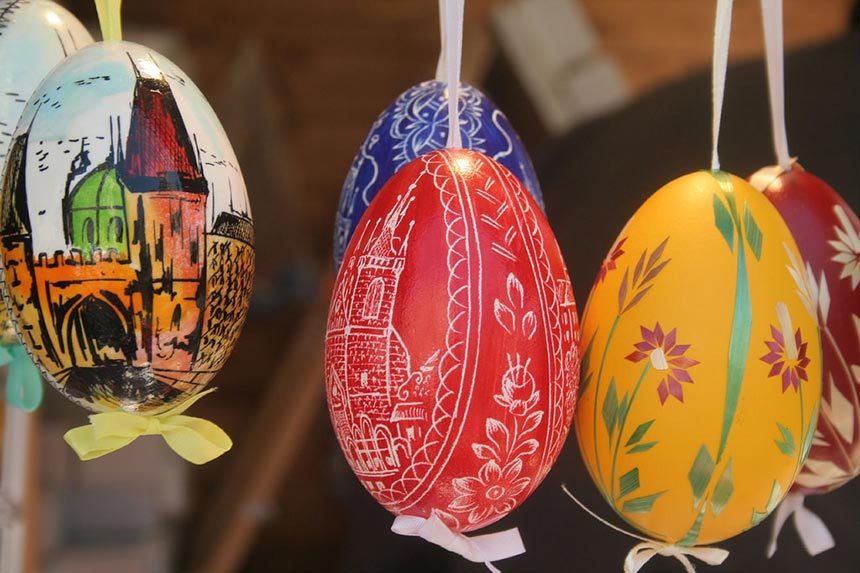 Image credit: Liz Jones
Dominating the Easter season are these stunning hand-painted eggs, which are excellent as an authentic souvenir for your loved ones back home. Traditionally, girls decorate these eggs to give them to boys on Easter Monday. They are so carefully decorated, with vibrant designs and colors. The most common designs usually include flowers, snowflakes or leaves. These colorful 'kraslice' fill up the street markets and souvenir shops – you can't miss them!
BEST GIFTS FOR: Décor for your mother-in-law, co-worker, or boss.
PRICES: 4$ per piece
PORTABLE LEVEL: Fragile, but can be transported in a box.
WHERE TO BUY: Souvenir shops and markets