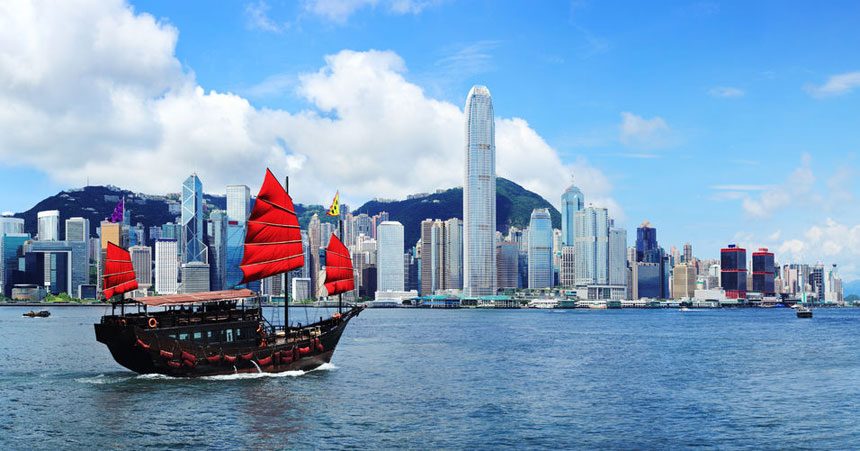 (Image: estherpoon)
Hong Kong is the kind of travel destination that makes people forget their way home. It hypnotizes travelers with its amazing cuisine and shopping options.
Besides culinary delights and good bargains, Hong Kong is also well loved for many other things. Its historic shrines and temples has won our hearts through giving us useful lessons about Hong Kong's heritage and culture. Families love to enjoy bonding time in a joyful way at the city's world-class theme parks. At night, Hong Kong dazzles under the stars while partyphiles have good time at lively night spots.
Indeed, Hong Kong's attractions are as diverse as the people who come and stay in this city.
Check out our list of top 10 things to do in Hong Kong to make the most of your journey.
See also: 10 Nightclubs in Hong Kong with Best Dance Floors and DJs
See also: 10 Best Rooftop Bars in Hong Kong with Breathtaking Views
---
1. View city skyline from Victoria Peak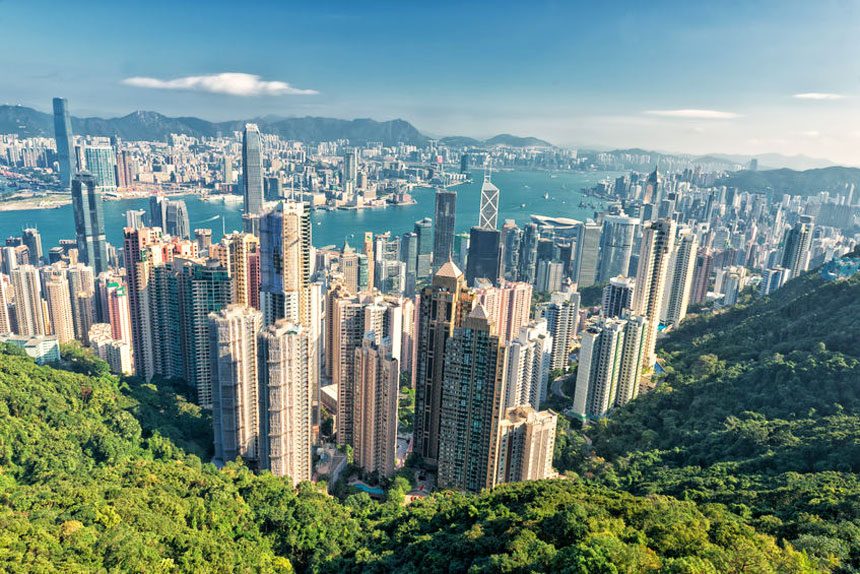 (Image: izanbar )
What
Victoria Peak, also known as The Peak, is Hong Kong's highest mountain. The allure of the place lies in its offering – a spectacular view of the city skyline, thanks to its height of 552 metres above sea level.
This top tourist destination was a natural signaling post for sea vessels in the 19th century. It later became a popular retreat for privileged European residents due to its temperate climate and wonderful view.
Sir Richard MacDonnell, the 6th Governor of Hong Kong, built his summer home at Victoria Peak in 1868. Other wealthy residents followed suit, making the place a prestigious address up to this day.
Why
The peak provides the best vantage point with a panoramic view of the city, the harbour and the distant hills of the New Territories.
Going up to Victoria Peak is also quite an experience. Take the Peak Tram and enjoy the scenic view as the tram inches its way to the top.
It is best to go just before sunset to enjoy both day and night time views of Hong Kong.
Best vantage points at the peak
The Peak Tower is an unusually shaped building that is 396 metres high. Hit the viewing decks then explore the shops and restaurants inside the building. Go even higher to Sky Terrace 428, Victoria Peak's highest viewing point at the top of the tower. Enjoy an unobstructed 360-degree vista of Hong Kong from the height of 428 metres.
The Peak Galleria offers a free-entry observation deck. It is also home to several retail stores, restaurants and a museum.
Walking along the trails around the peak is a way to enjoy the skyline in closer-to-nature style. Take Mount Austin Road and walk towards Mount Austin Playground. It is the perfect place for a fun family picnic with a view of Hong Kong.
---
2. Ride a Star Ferry across Victoria Harbour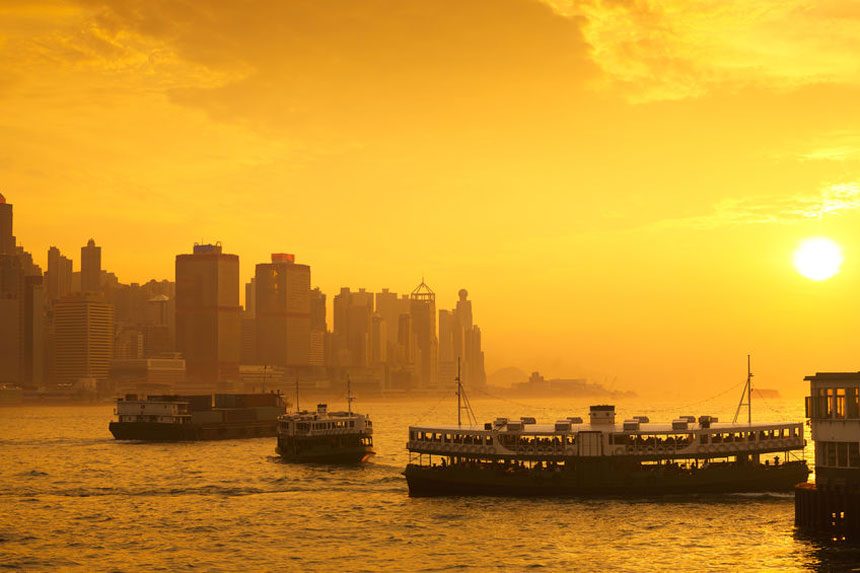 (Image: pat138241)
What
Victoria Harbour is an important water asset for trade and tourism in Hong Kong, covering an area of approximately 40 square kilometres between Hong Kong Island and Kowloon Peninsula. But interestingly, there are no bridges that cross the harbour.
Along with underwater railway services, Star Ferry takes people across Victoria Harbour. Its fleet of 8 ferries caters for an average of 55,000 passengers daily.
Star Ferry operates along two routes: Wan Chai – Tsim Sha Tsui and Central – Tsim Sha Tsui. Harbour tours are also available and some ferries can be chartered for special events like weddings and birthday parties.
Why
Who can resist a leisurely ferry ride across Victoria Harbour? There are wonderful views of the harbour and city skyline for passengers to enjoy along the route.
Imagine yourself in the open deck with the wind in your hair and the ocean smell wafting in the air. Get yourself a cup of coffee at the air-conditioned ferry café to perfect the experience.
Take the sunset and evening rides to see the magical transformation of Hong Kong as the day turns to night.
For a mere HK$2.5 (US$0.32) on weekdays and HK$3.4 (US$0.44) on weekends and public holidays, you can have a wonderful time sailing across a world-renowned harbour.
What you should not miss
The Symphony of Lights is a free nightly attraction at Victoria Harbour. This dazzling light and laser show was awarded as "The World's Largest Permanent Light and Sound Show" by the Guinness Book of World Records. Watch more than 40 buildings beam their lights in rhythmic fashion at this nightly spectacle. The show starts at 20:00 daily. Evening Star Ferry tours stop along the route at this time to allow passengers to enjoy the show.
---
3. Stroll along Tsim Sha Tsui Promenade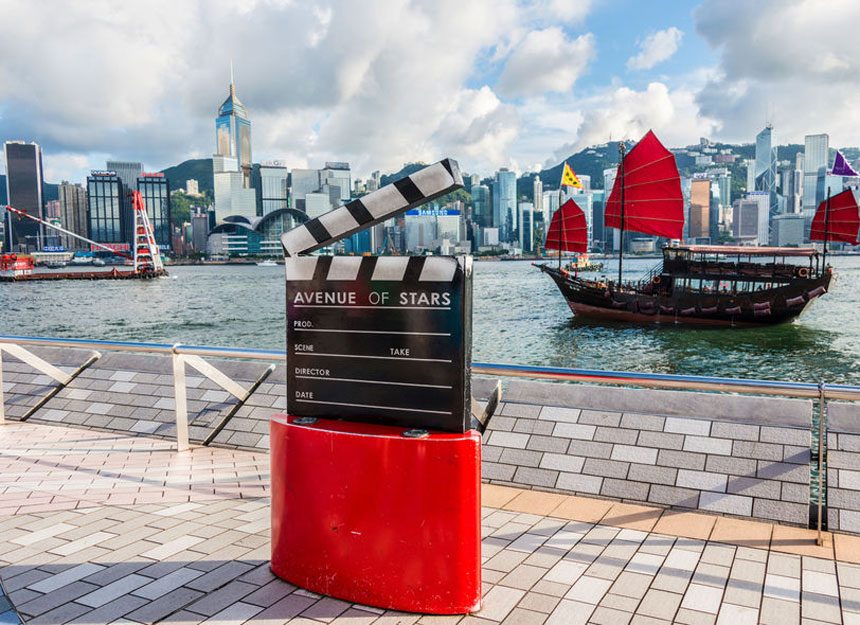 (Image: Elnur )
What
Tsim Sha Tsui forms a cape at the tip of the Kowloon Peninsula. It is a major activity hub where people converge on to take in the dazzling view and vibrant vibe of the city.
The whole area of Tsim Sha Tsui is packed with retail shops, restaurants, and museums. Most of the top hotels are also located there.
Over time, Tsim Sha Tsui has become known as a fashionable locale where the rich and famous come and play.
Why
The promenade at Tsim Sha Tsui is a free public space with a spectacular view.
The area may be famous for its high-end shops, fancy restaurants, and luxury hotels, but anybody can have fun at Tsim Sha Tsui without spending a lot of money.
For starters, you can take a cheap ferry ride across Victoria Harbour and get off at Tsim Sha Tsui terminal. Walk along the promenade and enjoy the harbour view with Victoria Peak at the background. Marvel at the architecture of famous landmarks and buildings. Sit quietly on a bench and observe an ongoing photo shoot.
Wanna feel like a model? Grab your camera and ask a friend or a friendly stranger to take your photos!
Things to do at Tsim Sha Tsui
Walk along the Avenue of the Stars, Hong Kong's version of Hollywood's Walk of Fame. The avenue is embedded with star plaques and hand prints of Hong Kong's movie icons. Can you find Jackie Chan's star?
Learn a bit of history at the Hong Kong Museum of Art. The museum houses over 16,000 historical art works and antique Chinese treasures.
Take a journey to outer space at the Hong Kong Space Museum. This egg-shaped landmark is home to the Stanley Ho Space Theatre and the Hall of Space Science. The Hall of Astronomy is located at the planetarium's west wing.
Watch a film or musical at the Hong Kong Cultural Centre. There is always something going on at the centre so check out the schedule on its website http://www.hkculturalcentre.gov.hk/en/hkcc/index.html.
Culminate your stroll at the historical Clock Tower. Built in 1915, this 44-metres high tower used to be part of the Kowloon–Canton Railway terminal. The station is now long gone but the tower remains standing as a witness to the history of Chinese immigration in Hong Kong.
---
4. Shop at street markets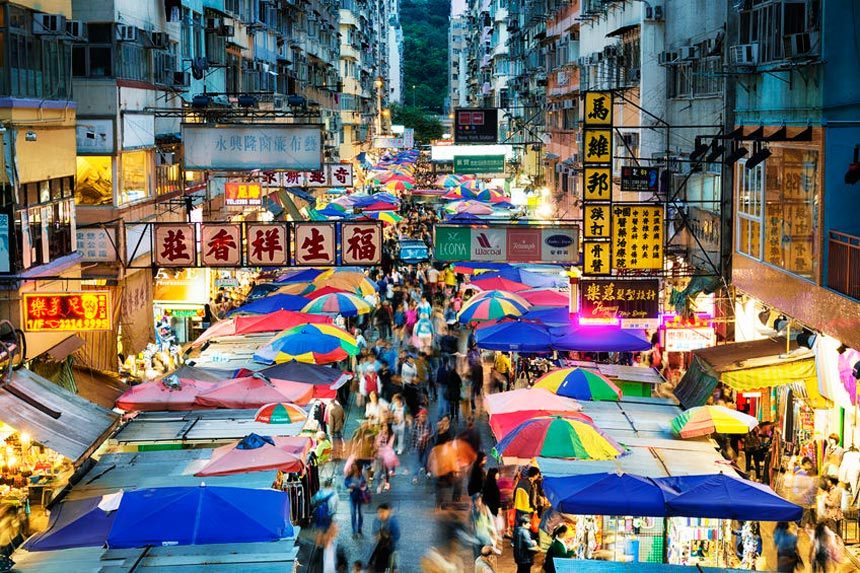 (Image: fazon )
What
Hong Kong is famous all over the world as a shopper's paradise. Modern malls have developed in harmony with traditional markets. Among the city's myriad shopping venues, street markets are a real hit.
It is often said that shoppers can buy just about anything at frenetic stalls of those open markets. Clothing, accessories, footwear, electronics, antiques, souvenirs, kitchenware, and pet products are common finds at a typical street market.
But Hong Kong street market fun doesn't end there. Delicious food and enjoyable street performances are often added in to complete the experience.
Why
Buying things at street markets is a way to shop like a local. They are the best places to get a wide variety of goods at low prices. We can even bring the rates lower with some haggling.
A trip to any street market is an immersion in the common life of Hong Kong residents. The local culture is evident in the street decors, stall displays, appetizing food, blaring music, and the crowd of locals.
Best street markets in Hong Kong
The Temple Street Night Market is the pulsating heart of Hong Kong street market life. Retail stalls, food vendors and fortune tellers abound at this 600-metre stretch. Street performances and Chinese opera wafting from Tin Hau Temple give the place an entertaining touch.
Fa Yuen Street Market is a hidden gem located in Mongkok. It is also called Sneaker Street for its wide array of sports footwear. The southern end of the street is a weekend open-air market where other products are sold at cheap prices.
Granville Road at Tsim Sha Tsui is popular among shoppers as a venue for low-priced branded products. There are around 20 factory outlets settled along the street, offering clothes and shoes from famous brands like Bossini, Apex, Hang Ten, Millies Shoes and Union Shoes.
---
5. Enjoy a real Dim Sum feast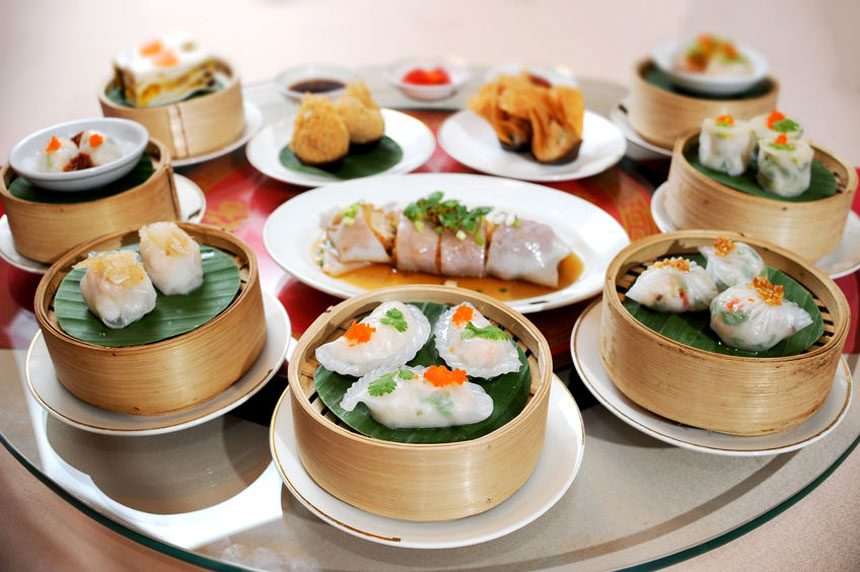 (Image: joesayhello )
What
Hong Kong is the kind of culinary destination that makes travelers come back for more delicious food. On the city's appealing food scene, dim sum stands out as a shining star.
Historically, dim sum was eaten as a snack, paired with tea. However, this specialty has evolved into a full meal that is enjoyed by locals any time of the day.
To those who are alien to Chinese cuisine, a dim sum meal usually consists of steamed stuffed buns, dumplings, and fried rolls. These are served in small plates or steamer baskets. Soy sauce, chili, and vinegar go with the food as dipping to add an extra punch.
Why
Dim sum is the masterpiece of Hong Kong cuisine. Each item is a result of love and skill. The dish is pretty to watch and delicious to taste. It is often said that Hong Kong is where to have the best dim sum in the world. So don't miss out your chance.
Great dim sum restaurants are accessible at almost every corner of the city for us to satisfy our craving. And most importantly, dim sum is surely filling to the tummy and easy on the pocket!
Best dim sum restaurants in Hong Kong
Tim Ho Wan tops the list of amazing dim sum restaurants in Hong Kong. This Michelin-star eating place is popular for serving top-notch dim sum at very affordable prices. You may have to wait for your food, no matter which branch among its six locations you pay a visit, but it's totally worth every waiting minute.
For a traditional dim sum experience, head to Lin Heung Tea House. The place is reminiscent of old teahouses where strangers share tables amid the flurry of servers and customers. Treat your palate wonderful flavors of pork dumplings and sticky rice in lotus leaf. Feeling exotic? Have some tripe and chicken feet!
Yan Toh Heen is perfect for those who are learning to appreciate dim sum. Located at InterContinental hotel, this 2-Michelin-star restaurant offers a great view of Victoria Harbour. Try out their bestselling Yan Toh Heen Superior Dumplings.
---
6. Watch sunset in a rooftop bar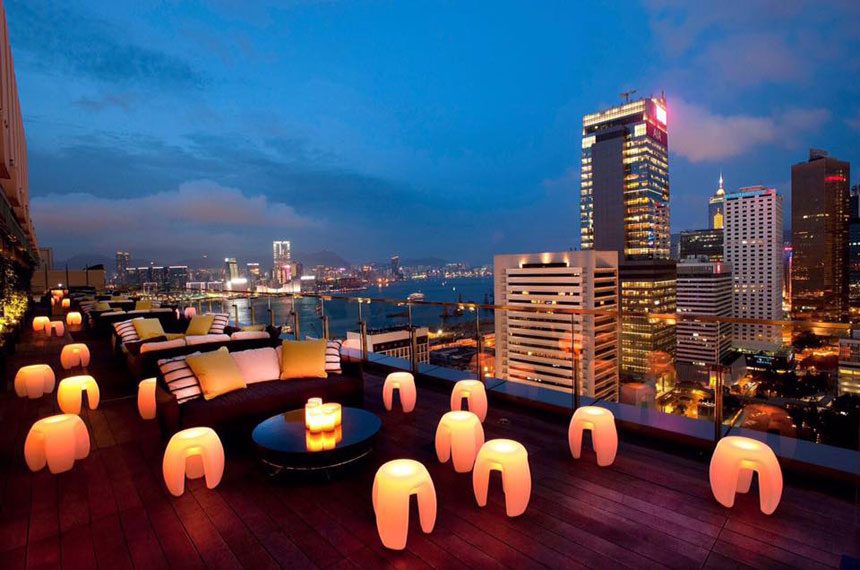 (Image: Sevva)
What
Hong Kong has an amazing skyline that is best enjoyed from a high angle. This is enabled by the city's thousands of skyscrapers. Thus, it is no surprise that rooftop bars have sprouted across the city.
Sunset is when Hong Kong in its most beautiful look. Life enthusiasts can enjoy a magnificent vista with an artsy blend of colors over delicious cocktails at any of the sky lounges.
Whether it's in a hotel or atop a famous skyscraper, rooftop bars are the perfect night spots for the night owls to have fun.
Why
Drinks with a breathtaking view, who can complain? Adding in to the experience are good food and a stylish crowd. It is a way to enjoy the city in luxury style. Yes, rooftop bar is the glitz and glamour face of Hong Kong. Take it if you can't resist its hypnotizing power.
Stay on to get a bonus of watching the nightly Symphony of Lights.
Best rooftop bars in Hong Kong
If you have to choose only one bar in Hong Kong, it must be the highest bar in the world, Ozone Bar. This sky-high spot is located on the 118th floor of the ICC Tower in Kowloon, which forms part of the Ritz-Carlton Hong Kong.
Try out the award-winning cocktails and enjoy the 360-degree view at Sevva. This rooftop bar is conveniently situated on the 25th floor of Prince's Building at the Central district.
Let loose and hang out at the glamorous Armani Prive. This glitzy bar features a 5,000-square foot terrace that can seat 250 guests. It is one of the largest rooftop bars in the world.
---
7. Join the bustling nightlife at Lan Kwai Fong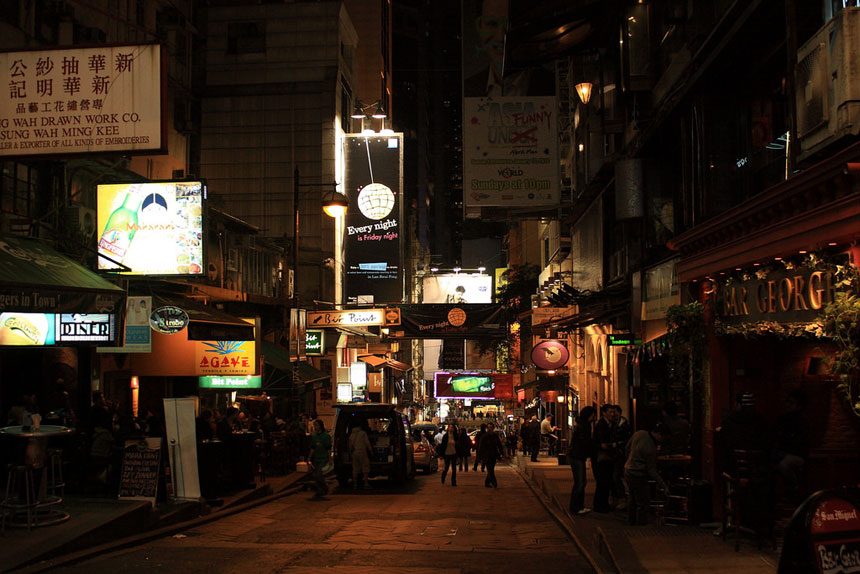 (Image: Yi Su/Flickr)
What
Lan Kwai Fong (LKF) is a popular night haunt at the Central Business District of Hong Kong. Expats and travelers frequent the place to have nighttime fun at its approximately 100 bars, pubs, clubs, and restaurants.
The whole area is bounded by the curving D'Aguilar Street and the L-shaped Lan Kwai Fong lane, extending to Wyndham Street and Wellington Street. The place used to be a dedicated venue for hawkers before World War II. Lan Kwai Fong has since evolved into a bustling night spot and a top tourist attraction in Hong Kong.
This entertainment hub gets especially crowded on holidays like New Year's Eve and Halloween.
Why
Lan Kwai Fong is where you can literally let your hair hang loose and party hard until dawn. It is a world apart from the stuffy and more formal party places in other parts of Hong Kong. At Lan Kwai Fong, you can show up in any outfit that suits your fancy, whether it is jean and sneaker, suit and tie, or outlandish costume.
Partying at Lan Kwai Fong is also easier on the pocket. Go during Happy Hour for half-priced drinks. Some bars offer free admission or free drinks for female guests on Ladies' Nights.
Best bars and pubs at Lan Kwai Fong
Lily & Bloom is probably the busiest bar in Lan Kwai Fong. Start your bar-hopping adventure during Happy Hour at this two-storey establishment and enjoy your first drink for only HK$5 (US$0.65).
Retro-style bars are gaining popularity among partygoers in Hong Kong. Make it a part of your adventure and go on a cloak-and-dagger hunt for Lan Kwai Fong's hidden gems. Make sure you'll end your journey at Stockton bar and enjoy their heavenly cocktails.
Culminate your night at Geronimo Shot Bar. It is among the last bars to close in Lan Kwai Fong so staying late is not a problem. Wear a costume and try the 15-shot challenge for a chance to have your name etched in Hong Kong's drinking history!
---
8. Visit historic temples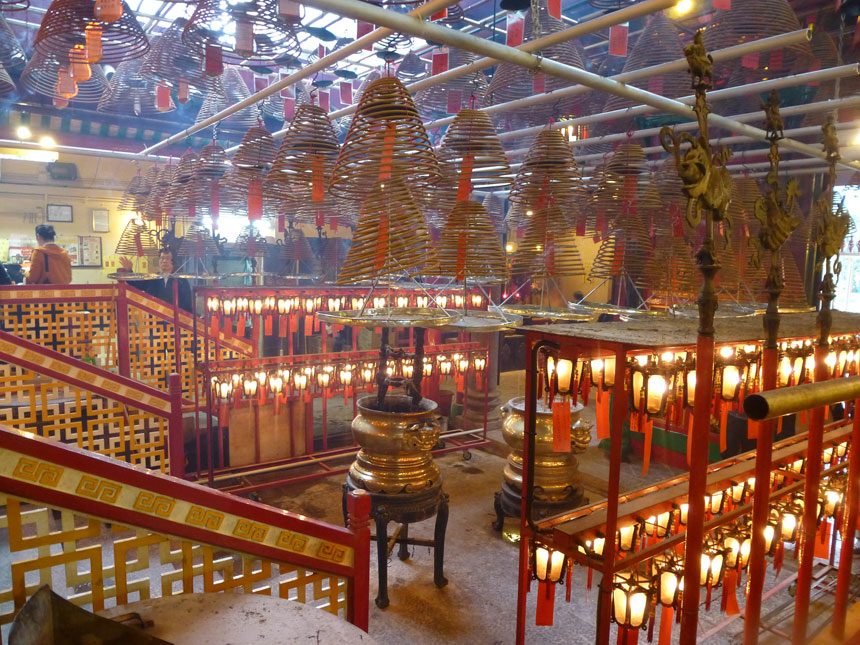 (Image: Jacques Beaulieu/Flickr)
What
Hong Kong is a city of mixed cultures where people of different religions and beliefs harmoniously co-exist. As such, places of worship have their lives across the city.
Historic Buddhist, Taoist, and Confucian temples are among Hong Kong's most visited places. These hundred-years old cultural treasures are regularly packed with tourists and faithful devotees.
Activities at these temples peak during religious festivals.
Why
Everybody deserves some quiet time amid the frenzy of activities in Hong Kong.
Visiting temples is a great way to learn more about the culture and heritage of the locality. Hong Kong temples offer an opportunity to express our faith and reflect, or simply appreciate the design aesthetics.
There are a number of beautifully designed temples in the city. Some may not be as popular as the others but you can easily find them if you follow the scent of incense.
Most popular temples in Hong Kong
Man Mo Temple is one of the oldest temples in town. Built in 1847, the temple remains as one of the city's most revered place of worship. It doesn't seem much from the outside but once you step inside, it is like traveling through time into a different date in history.
Sik Sik Yuen Wong Tai Sin Temple is arguably the city's most popular temple. It is located in Kowloon and occupies 18,000 square metres. This worship place is dedicated to China's three main religions: Taoism, Buddhism, and Confucianism. Explore the man-made garden for some peace and quietness.
Po Lin Monastery in Lantau Island is the home of Tian Tan Buddha or Big Buddha. This Hong Kong icon stands 34 metres high and weighs 250 tons. It is the world's tallest outdoor seated bronze Buddha statue. Climb 268 steps to get a closer look at the giant Buddha.
---
9. Immerse in nature with stunning trails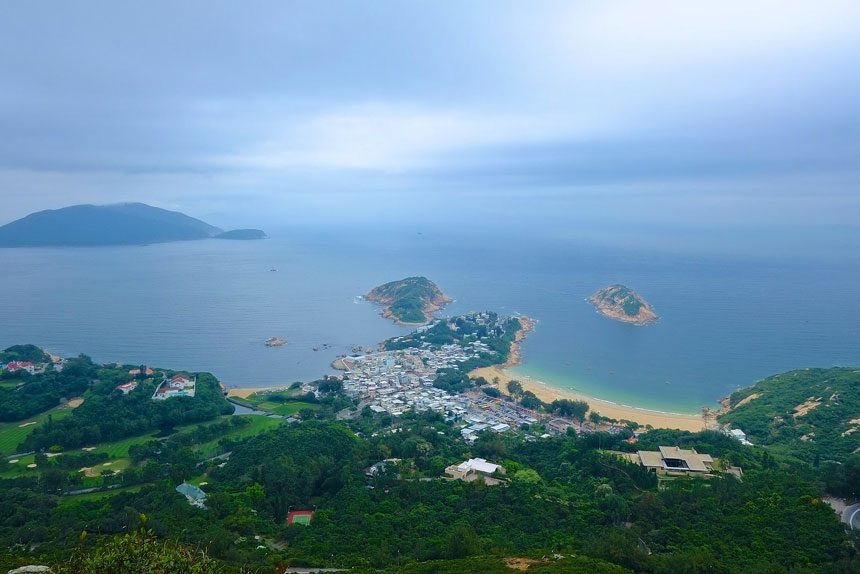 (Image: Alessandro Trupo/Flickr)
What
Hong Kong is not only about modern skyscrapers and old temples. Its travel life is enriched by the existence of many scenic trails. They are the true gifts the city has to please nature lovers, health buffs and adventurers.
There is approximately 300 kilometres of hiking trails in Hong Kong. They vary in difficulty; some can be dangerous to the untrained hiker.
Major hiking events regularly take place in Hong Kong. Such hiking activities attract as much as 5,000 registrants for a single event.
Why
Hiking is a healthy way to see the other side of Hong Kong. Most visitors may come to this city to shop and dine but hiking is slowly gaining popularity.
Some nature trails start not very far from the city center, making it accessible for beginners. These trails could lead you atop hills and mountains, into green parks, or down to hidden beaches.
What are you waiting for? Go ahead and explore Hong Kong by foot and be amazed at what you might find.
If walking is not your cup of tea, then join a biking tour to enjoy Hong Kong's scenic trails.
Best nature trails in Hong Kong
Contrary to its scary name, Dragon's Back is a good starting point for beginners. It is accessible through Chai Wan MTR Station and can be completed in 2 to 3 hours. Best for an early morning nature walk!
The MacLehose Trail is the longest trail in Hong Kong. This 100-kilometre route stretches from East to West of the New Territories. It is the site for the annual Oxfam Trailwalker event. Stage 2 of the trail takes you to Tai Lung Wan, Hong Kong's most famous beach.
Lamma Island is perfect for a full day trip. Enjoy Hong Kong island life and spend some time at the beaches and villages. If you feel a little more adventurous, take the less-traveled paths, explore deep forests, and discover hidden shrines.
---
10. Enjoy family time at a theme park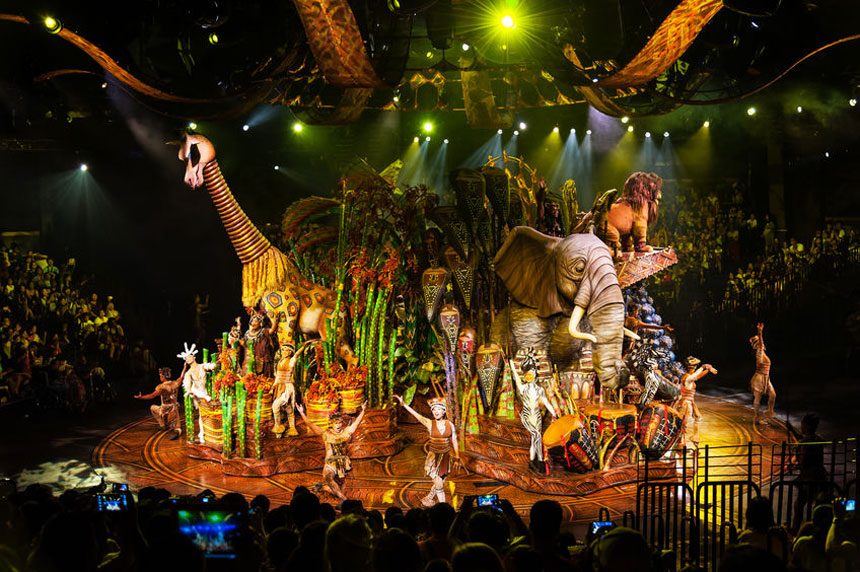 (Image: 501room )
What
Undoubtedly, Hong Kong's theme parks are a real hit. Most families come to this city specifically for the world-renowned amusement parks.
Visitors are assured of a fun-filled day at any of Hong Kong's theme parks, whether it is a marine park, a theme park chain, or a water park.
Lesser known parks also exist and offer an equally enjoyable time for everyone.
Why
Hong Kong is blessed to have giant theme parks in town. Other cities in neighboring countries are not as lucky. That is why theme parks remain as Hong Kong's top tourist drawers.
If you happen to be in Hong Kong, unleash your inner child and have fun with your family at an amusement park. Pump your adrenaline at a giant roller coaster. Splash your way down a water slide. Watch amazing fireworks at dusk. The choices are endless. One full day might not be enough to do them all!
Most popular theme parks in Hong Kong
Ocean Park is the biggest amusement park in Hong Kong. Start your day at the Grand Aquarium and view different fish species from an underwater viewing panel. See live pandas at the Amazing Asian Animals. Ride the cable car and enjoy a bird's eye view of Ocean Park.
Hong Kong Disneyland is the only branch of the popular chain in Hong Kong and Southeast Asia. It is often visited by tourists from the neighboring countries in the region. Say hello to Mickey Mouse and his friends in Fantasyland. Travel to the future at Tomorrowland. Make sure to stay on after sunset for the signature fireworks display.
Noah's Ark is a unique religious theme park in Hong Kong. It is based on the bible story and features the only full-size replica of Noah's Ark. Stroll around the Ark Garden to see its ponds, waterfalls, and handcrafted animal sculptures. Conquer challenging rope courses at Adventureland. Take part in an interactive role play and harness your acting skills as a bible character.