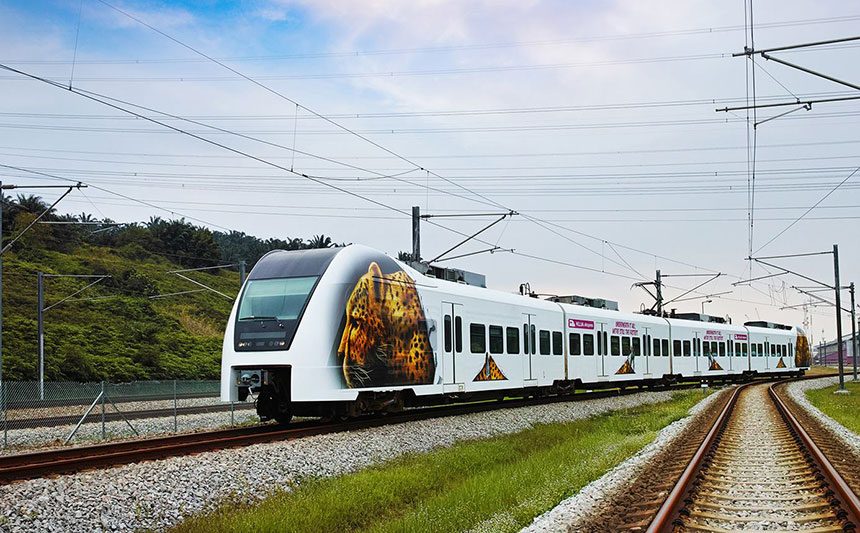 (Image: KLIA Ekspres)
Not the cheapest way to get from the KLIA / KLIA2 to KL Sentral, but certainly the fastest one (even the craziest taxi driver in Kuala Lumpur is not able to take you to central city faster than the KLIA Express train).
It's also a great option if you're traveling with lots of luggage.
You can catch the KLIA Express train at Level 1 at KLIA terminal, or at [email protected] at KLIA2 terminal.
Travel time: 28 to 33 minutes
Cost: RM55 ($13.5) for adults; RM25 ($6) for children aged 2 to 12 years
Service hours: 05:00 – 01:00 daily
Service schedule: Every 15 minutes during rush hours and 20 minutes during off-rush hours
Notes
– Fares from KLIA2 (to other stations) are identical to fares from KLIA.
– The inter-terminal fare between KLIA and KLIA2 is RM2 ($0.5).