Macaron
Paris Travel Guide

/

August 20, 2017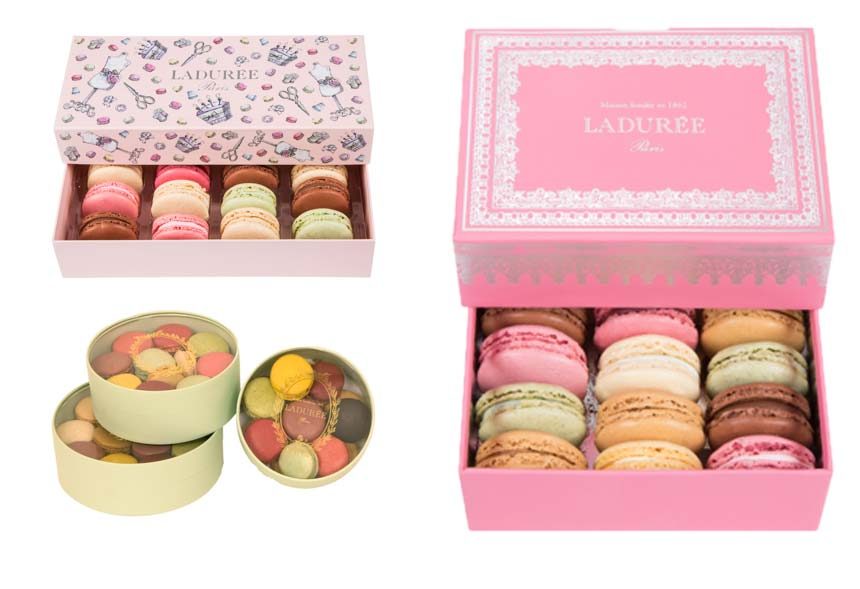 Image credit: Laduree
This divine French treat is loved by many around the world. It is therefore a must-try while being in Paris, home to some of the top macarons in the country. Discover the dainty macaron boutiques around the city, and allow these melt-in-your-mouth macarons to lure you in.
Most of the macaron stores have an e-shop to purchase macarons online, and also offer souvenirs and gifts in store. Explore the variety of vibrant colors and unique flavors that these boutiques have to offer.
BEST GIFTS FOR: Any dessert lover, co-workers, family, and yourself (they are hard to resist).
PRICES: Between 2-4$ per macaron. This varies depending on boutique, some are a lot pricier than others.
PORTABLE LEVEL: Manageable
WHERE TO BUY: Carette: 4, Place du Trocardero, 75016, Laduree Champs Elysees: 75, Avenue des Champs Elysees, 75008, Jean-Paul Hevin: 41, rue de Bretagne, 75003.