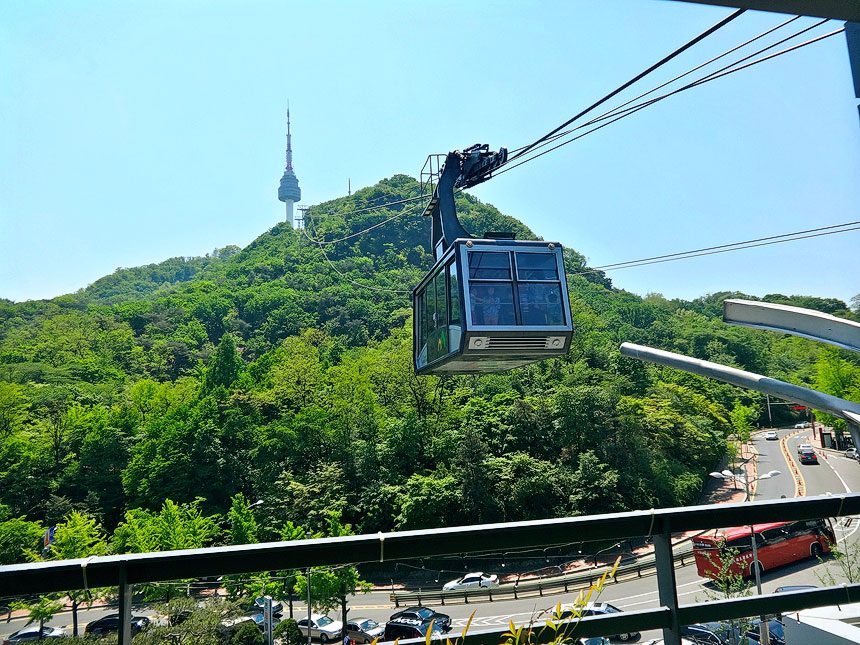 (Image: Jean & Nathalie/Flickr)
Namsan cable car is an aerial tramway in Seoul, which runs from the base of Namsan Mountain to N Seoul Tower, which is one of the most popular tourist attractions in the city.
Each cable car can carry up to 48 people and has glass on all four sides, allowing riders to explore the beautiful scenery of Seoul's mountains.
To reach the Namsan cable car, take the Namsan outdoor elevator (Namsan Oreumi), which is Korea's first-ever inclined outdoor elevator.
The Namsan outdoor elevator can be found about 15 minutes walking distance from Myeong-dong Station (Seoul Subway Line 4). It takes the elevator only 2 minutes to get you to the cable car.
Service hours: 10:00 – 23:00 daily
Service schedule: Every 20 minutes
Fares: 6,000 won ($5.29) one-way ticket and 8,500 won ($7.49) return ticket