DEMO Nightclub
Bangkok Travel Guide

/

July 13, 2017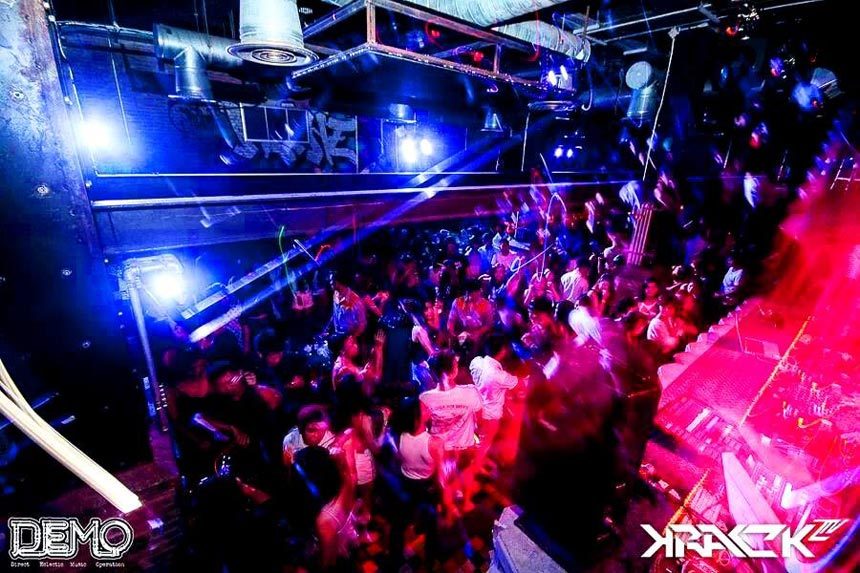 Image credit: Demo
Cover Charge

Free entry

Music

Hip-hop, EDM, House, Dubstep, Heartbeat

Crowd

Young and rich locals

Opening Hours

Tue to Sun 21:00 – 02:00

Location

Sukhumvit
Located in the upscale side of Thonglor, Demo is the frequent hangout spot of the rich and trendy youngsters of Bangkok. To get to Demo, take the sky train to Thong Lor Station and take a taxi.
Highlights
The rich kids' playground: Upon getting off the cab, what you will first notice is the gaggle of luxury cars parked outside Demo/Funky Villa – that serves as your first glimpse of the party scene at Demo. As it is located in the wealthy parts of the city, it is where you can party with affluent locals. Sounds intimidating? Not really. These kids know how to party, and don't mind spending a little bit more for a great night out.
Fashionable exteriors and interiors: Demo looks like a barren warehouse that is dressed up with graffiti and impressive lighting. While some take a great liking to it, others think it pales in comparison with other nightclubs in town. Once inside, however, you will be convinced that it is one of the rather stylish and trendy nightclubs you can see – and it is very well complemented by a fashionable party crowd.
Two party rooms for two types of partyphiles: Demo caters to two types of partyphiles – the hip-hop crowd and the house/EDM aficionados – by designating a separate room for each. There is another area – the outdoors – where clubbers can take a break from all the dancing and booming music.
DRINK PRICES: Beer starts at 220 THB ($6.50)
NOTE: Security is strict so make sure to bring your ID.
ADDRESS: Thonglor Soi 10, Sukhumvit, Bangkok
PHONE: +66 85 250 2000